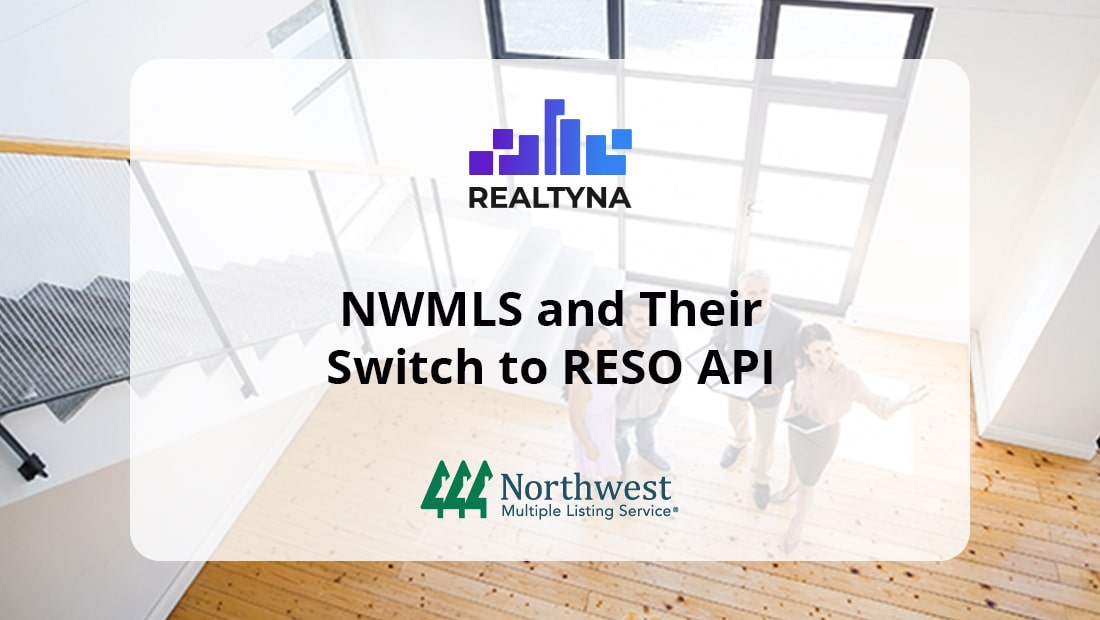 Northwest MLS and Their Switch to RESO API
28 Nov 2019

Posted at 10:00h
0 Comments
Real Estate Standard Organization or RESO has been moderating technological advances since 2002. Their core focus has been means to feed MLS to real estate IDX websites. Major MLS across the country, especially those within MLS Grid, has switched from RETS to RESO API. One of these major and progressive MLS who flipped is Northwest Multiple Listing Service or NWMLS.
What is NWMLS
Northwest Multiple Listing Service is one of the biggest MLS in the region. It covers major areas of Washington and serves almost 30,000 members.
It was established in 1996 and is now part of the MLS Grid
To learn more about this MLS, read What is Northwest MLS?
What is RESO API
2017 was the year RESO recommended its new technology RESP Web API. Through this technology, MLS providers can feed their members with MLS data.
RESO API comes with a handful of advantages over its predecessor RETS. naturally, every new technology brings fresh features to the industry.
Among these, you can enjoy:
Relatively lower maintenance costs in terms of

hosting

Better security

Better compliance with third-party applications

More streamlined delivery of MLS data
Check out this animation for a better vision of this technology:

RESO Web API from realtyna on Vimeo.
Why NWMLS Made the Switch
NWMLS switched to RESO API in April, 2018. As a full service Multiple Listing Service, NWMLS has always been in line with trends.
With RESO API, NWMLS members can now benefit from the advanced features it offers.
Together with other MLS in MLS Grid, this provider has the infrastructure for members to switch to RESO API.
Replication is an important part of the process. NWMLS members can contact their MLS for more information.
As for technical support, Realtyna Tech team can help you in every step of the way. Realtyna is certified member of RESO and is fully compliant with its products and service. Your access to NWMLS through RESO API is possible with a call to Realtyna.

Why it Matters?
As the real estate industry grows in size and MLS do in number, the role of RESO becomes more apparent.
Since real estate websites get their juice from MLS data, the need for an alternative to RETS is felt across the industry.
This is why the most prominent MLS like NWMLS crossed over to RESO Web API. They can now enjoy a wide range of possibilities like security, optimized costs, streamlined data delivery, to name but a few.
So, if you want to be part of this movement and remain in line with technological advances of real estate industry, then it is time for you to contact your MLS and see if it is possible to make the switch.
If you think you need more details on RESO API, then don't miss these articles: