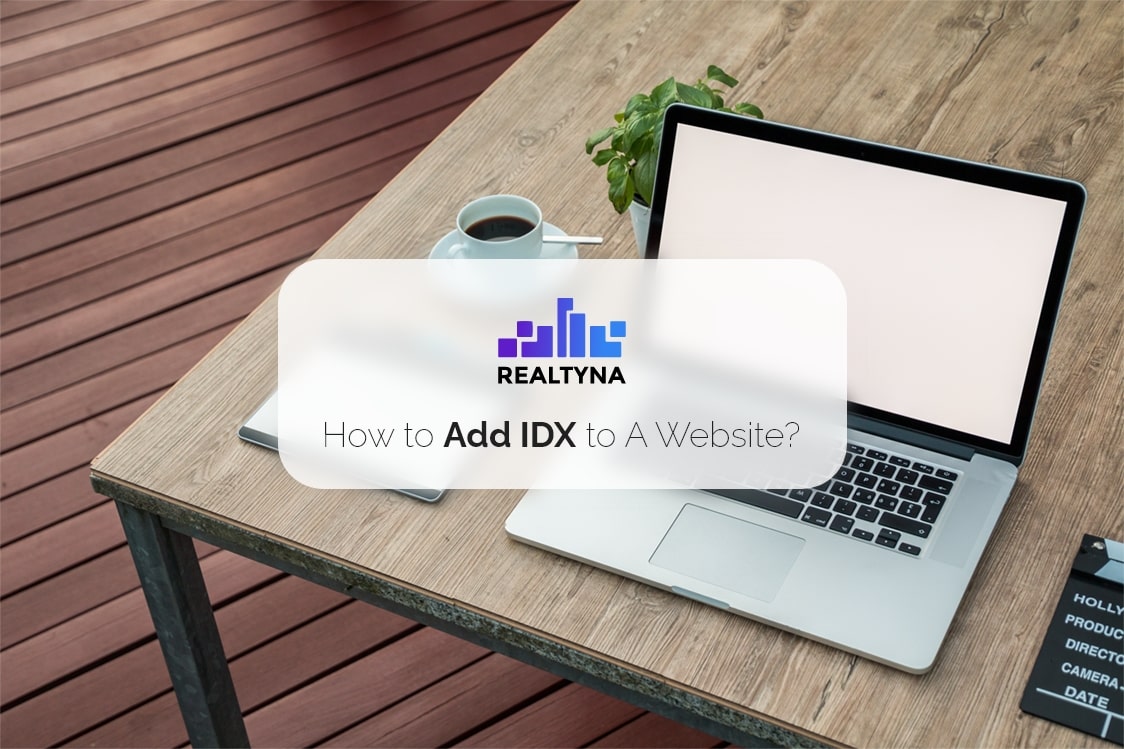 Step-by-Step Guide: How to Add IDX to your Website
05 Sep 2021

Posted at 11:00h
0 Comments
Are you a real estate agent looking to take your website to the next level? Adding IDX (Internet Data Exchange) to your website can be a game-changer. IDX allows you to display up-to-date listings directly from your local Multiple Listing Service (MLS) on your website, giving your potential clients a seamless search experience.
In this step-by-step guide, we will walk you through the process of adding IDX to your website. Whether you're a tech-savvy agent or a complete newbie, we've got you covered. We'll explain the different IDX options available, help you choose the right solution for your needs, and guide you through the installation process.
By incorporating IDX on your website, you'll be able to provide your visitors with the most comprehensive and accurate listing information available, increasing their trust in your expertise and services. You'll also benefit from the ability to capture leads, as IDX integration often includes lead-capture forms and tools.
So, let's dive in and learn how to add IDX to your website. Start attracting more clients and growing your real estate business online today!
Note that if you have a WordPress website, you better read How to add IDX to your WordPress website.
Understanding the basics of IDX integration
Before we get into the nitty-gritty of adding IDX to your website, let's first understand the basics of IDX integration. IDX is a system that allows real estate professionals to display listings from their local MLS on their own websites. It's a powerful tool that provides your website visitors with access to accurate and up-to-date property listings. If you don't know much about this technology, visit What is IDX.
To integrate IDX into your website, you'll need to work with an IDX provider. Realtyna is one of the best IDX providers in this industry, we specialize in collecting and distributing MLS data to real estate websites. we offer various features and customization options to enhance the search experience for your website visitors. for more information about it, visit Organic MLS/IDX integration.
Note that if you are not the kind of person who wants to read the whole article, you can simply contact us to know everything about IDX and the way you can add it to your site. Our support will help you to skip most of these steps and have IDX on your website in the quickest way.
Choosing the right IDX provider for your website
Choosing the right IDX provider is crucial to ensure a smooth and seamless integration process. There are several factors to consider when evaluating different IDX providers:
1. MLS Coverage: Ensure that the IDX provider you choose covers your local MLS. Not all providers have access to all MLS databases, so it's important to check their coverage area.
2. Features and Customization Options: Look for an IDX provider that offers the features and customization options you need. Consider features such as advanced search filters, map-based search, property alerts, and lead capture forms.
3. Ease of Use: Consider the user-friendliness of the IDX provider's platform. Look for an intuitive interface that makes it easy to set up and customize your IDX search options.
Once you've evaluated different IDX providers based on these factors, you can make an informed decision and choose the provider that best suits your needs. just for your information. Realtyna has all of them and more.
Step 1: Setting up an IDX account
Now that you've chosen an IDX provider, it's time to set up an IDX account. The exact steps may vary depending on the provider you've chosen, but the general process typically involves the following:
1. Registration: Visit the IDX provider's website and sign up for an account. You may need to provide some basic information about yourself and your real estate business.
2. MLS Authorization: Depending on your MLS, you may need to authorize the IDX provider to access the MLS data on your behalf. This step ensures that the IDX provider can retrieve and display the listings on your website.
3. Account Configuration: Once you've registered and authorized the IDX provider, you'll need to configure your account settings. This usually involves setting up your branding, choosing a layout for your IDX search pages, and customizing the search options.
Step 2: Customizing your IDX search options
After setting up your IDX account, it's time to customize your IDX search options. This step allows you to tailor the search experience to meet the specific needs of your target audience. Here are some customization options to consider:
1. Advanced Search Filters: Provide your website visitors with the ability to narrow down their search based on specific criteria such as price range, property type, number of bedrooms, and more.
2. Map-Based Search: Implement a map-based search feature that allows users to search for properties in specific areas. This can be particularly useful for clients who prioritize location.
3. Saved Searches and Property Alerts: Enable users to save their searches and set up property alerts. This feature notifies them via email when new listings that match their criteria become available.
By customizing your IDX search options, you can create a personalized search experience that caters to the unique preferences of your website visitors.
Step 3: Adding IDX widgets to your website
Once you've customized your IDX search options, it's time to add IDX widgets to your website. These widgets are the tools that allow you to display the IDX listings on your web pages. Here are some common IDX widgets to consider:
1. Listing Showcase: This widget allows you to display featured listings on your homepage or other prominent areas of your website. You can choose specific properties to showcase or set criteria for automatic selection.
2. Property Search Form: Place a search form prominently on your website, allowing users to quickly search for properties based on their preferred criteria.
3. Property Details Pages: Create individual property details pages that display comprehensive information about each listing. Include high-quality photos, detailed descriptions, and any other relevant information.
By strategically placing these IDX widgets on your website, you can provide your visitors with easy access to property listings and enhance their overall user experience.
There are tons of add-ons you can add to your IDX website if you use our IDX. From lead-capturing to GEO-Data and more on WPL Add-on Packages.
Step 4: Optimizing your IDX listings for SEO
To maximize the visibility of your IDX listings in search engine results, it's essential to optimize them for SEO (Search Engine Optimization). Here are some SEO best practices to consider:
1. Unique Titles and Descriptions: Craft unique and compelling titles and descriptions for each listing. Include relevant keywords to improve your search engine rankings.
2. Optimized URLs: Ensure that the URLs of your IDX listings contain descriptive keywords. For example, use "yourwebsite.com/property/address" instead of generic URLs.
3. Image Optimization: Optimize the images on your IDX listings by compressing them and adding alt tags. This helps search engines understand the content of the images and improves your chances of appearing in image search results.
By implementing these SEO best practices, you can increase the visibility of your IDX listings and attract more organic traffic to your website.
We have lots of options in terms of SEO on our platform. with just a few clicks you are able to change all SEO Meta-Data for each one of your property pages like SEO Title, Meta Description, Slug, and Meta keywords.
Also, if you don't have enough time to do your SEO, we are here to help you to improve your website performance in search results with 3 awesome monthly plans. visit Realtyna SEO Packages for more info.
Step 5: Testing and troubleshooting your IDX integration
Once you've completed the setup and customization of your IDX integration, it's important to thoroughly test it to ensure everything is working as expected. Here are some steps to follow:
1. Test Search Functionality: Perform various searches on your website to ensure that the IDX search functionality is working properly. Test different search criteria and verify that the correct listings are being displayed.
2. Check Listing Details: Visit the individual property details pages and verify that all the information is accurate and up to date. Make sure that the photos, descriptions, and other details are displayed correctly.
3. Test Lead Capture Forms: If your IDX integration includes lead capture forms, test them to ensure that leads are being captured correctly and that you're receiving the necessary information.
By thoroughly testing your IDX integration, you can identify and address any issues before they impact your website visitors' experience.
Also, if you use our platform, you can simply ask our support to help you through all your issues. Remember one first year of support is FREE.
Best practices for maximizing the benefits of IDX on your website
Now that you've successfully added IDX to your website, it's time to make the most of this powerful tool. Here are some best practices to help you maximize the benefits of IDX:
1. Regularly Update Listings: Ensure that your IDX listings are regularly updated to reflect the most current information. This includes adding new listings, removing sold properties, and updating price changes.
2. Promote Your Listings: Use your website, social media channels, and other marketing platforms to promote your IDX listings. Showcase your featured properties and highlight any unique selling points to attract potential buyers.
3. Provide Value-Added Content: In addition to property listings, create and share valuable content that educates and informs your target audience. This can include blog articles, neighborhood guides, market reports, and more.
By following these best practices, you can leverage the power of IDX to attract more clients, provide them with valuable information, and ultimately grow your real estate business.
Conclusion
Adding IDX to your website is a crucial step in taking your real estate business online. By providing your website visitors with up-to-date and accurate property listings, you can establish yourself as a trusted and knowledgeable agent. Follow the step-by-step guide outlined in this article, and you'll be well on your way to creating a seamless and engaging search experience for your potential clients. Start integrating IDX on your website today and unlock the full potential of your online presence.