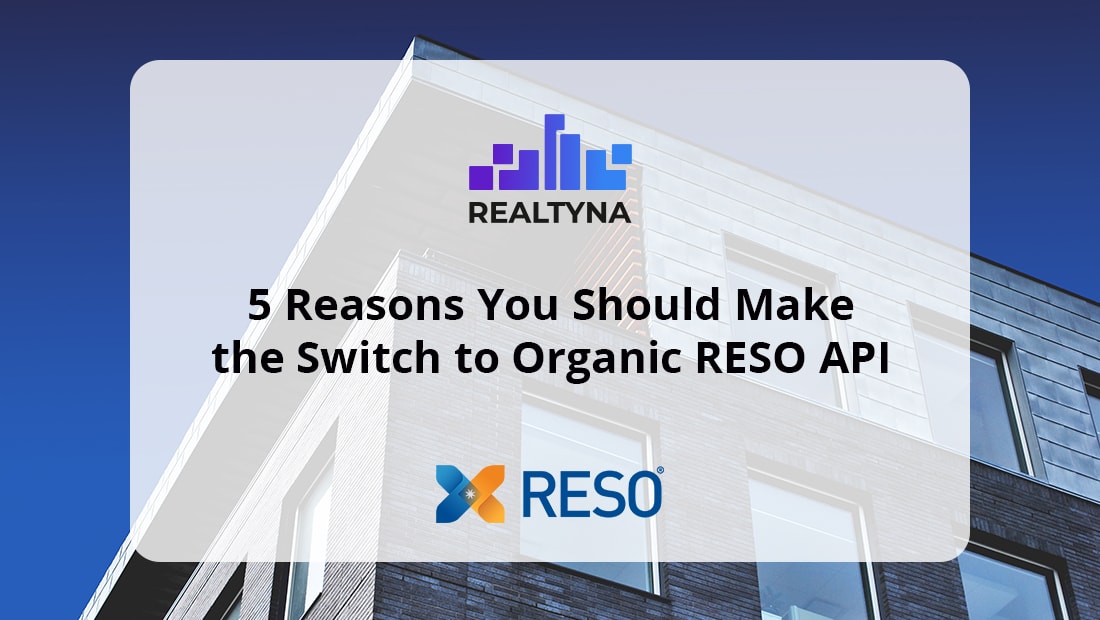 5 Reasons You Should Switch to RESO API Now
04 Sep 2019

Posted at 10:00h
2 Comments
A staggering number of small and large MLS in the country has been a daunting challenge for real estate web developers. Data integration and channeling between MLS have become highly demanded services. To ease the transfer, the Real Estate Standard Organization has offered RETS and RESO Data Dictionary. The former revolutionized the world of digital real estate business and there is no question about that. Still, experts started to question its efficiency and RESO decided to develop its latest technology. That is RESO API.
So now that you have some background information, let's talk about why an MLS should make the switch to RESO API.
1. Hosting Options for RESO API
Real estate has forever been a decentralized business architecture. A crowded field of MLS is the main culprit here. Consolidation is and has been impossible due to various rules and regulations that exist across the states.
With RESO API, there is no longer a need for such huge amounts of local hosting since developers can access data using Open Data technology. However, it is still possible to replicate data for full SEO value.
Basically, you can either host locally or connect to MLS on the fly.
2. Security of RESO API
With Open Data and expansion of components at such a magnitude, security becomes a huge concern.
RESO API is a highly standardized technology and the security of MLS data has been a priority in its design and development.
3. Codes
With the rise of applications and devices of various natures, the hurdle of coding and compatibility turned into a nightmare for developers. Cross enterprise developers had to learn new codes and go through rigorous integration procedures.
RESO API used Open Data which is globally understood and makes developing more convenient. This also means quicker turnaround for your websites!
4. Third-Party Applications
Nowadays, there are so many AI featured software that a real estate agent wants to integrate into his or her own solutions.
RESO API offers smooth integration into third-party applications.
5. Consistency
RETs came into the market with the aim of creating a consistent environment for MLS data to come and go. Hundreds of MLS were likely to pose hundreds of different standards.
RETS served its purpose for so many years and now RESO API is designed for streamlined data transfer procedures.
Using RESO API, you can enjoy a high level of consistency across the network.
What's next?
We are now clear benefits of switching to RESO API for MLS. To make it even clearer, I suggest you read what RESO CEO had to say in an interview :
" Simplifying the replication use case via the web API is a priority… When our technology companies have the convenience of replication, the expanded capabilities of a modern REstful API, and a transport method their developers can understand and build upon immediately, the industry will be taking a huge step forward"
You can read the full interview with Sam Debord Here: 8 Questions with RESO's Sam Debord.
Let us know how you feel about the transition in the comments below: