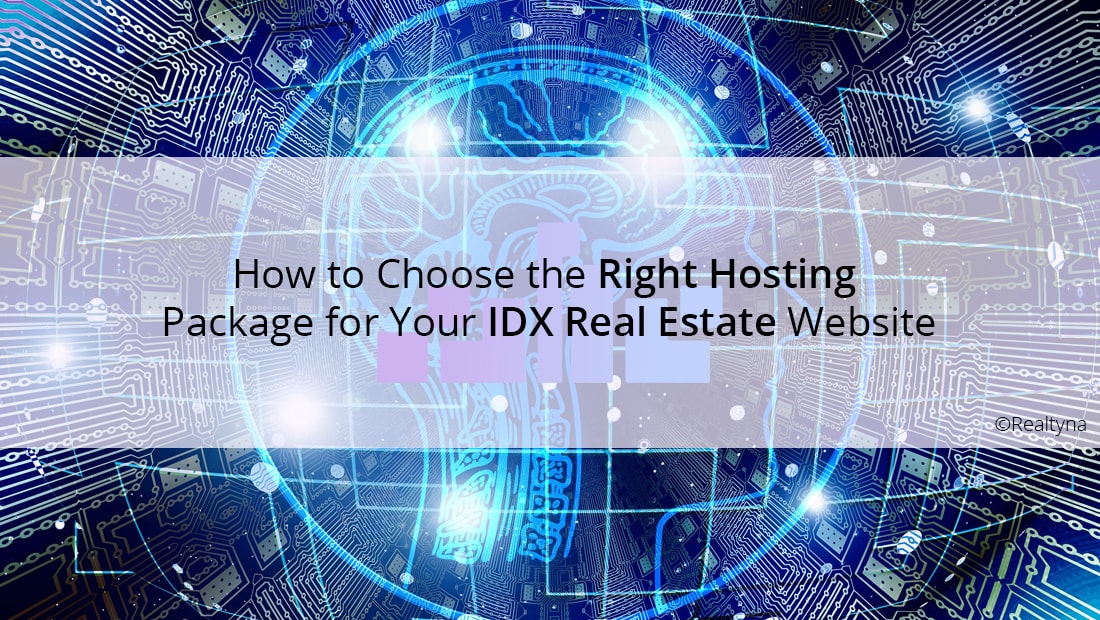 How to Choose the Right Hosting Package for Your IDX Real Estate Website
10 Jan 2019

Posted at 10:00h
0 Comments
Before building your IDX real estate website, you need to choose hosting. This is an important decision because hosting affects your page load speed. Any pages that load too slowly can cause you to lose leads.
You also want to get your hosting decision right because host changes can cause delays and frustrations.
After more than 10 years in real estate tech, we've seen virtually every hosting problem you can imagine. We've put together the following guide to help you choose the right hosting package.
Let's begin with the basics.
What Is Hosting?
Hosting is disc space on a server to store the files and media behind your website. Under a hosting package, you rent this space, typically for a monthly fee. As long as you keep up with your payments, you are granted access to this server (via account name and password) where you may upload content and make configurations.
The location of your content is given by your IP address provided by the hosting company. Because IP addresses are difficult to remember (they are just a series of numbers), the hosting company gives you the option to assign a domain name. Anyone who types your domain name in a web browser is automatically forwarded to the server location where you host your site and media.
Why Is Hosting So Important to An IDX Site?
Many websites are fairly simple—just text on a page or a few images. These sites can be hosted on the most basic servers. An IDX site, however, is a dynamic system involving a listing database that changes on a daily basis. If you host this database yourself (like under a RETS-based IDX), you need hosting with the storage, software, and processing power to handle it.
Hosting is sold in packages offering different levels of disc space, bandwidth, and other options. To help you choose the right package for your IDX real estate website, you should ask yourself the following key questions.
How Many Listings Do I Want on My Site?
Listings take up most of the space on an IDX site. So to know how much disc space to look for, you need to know how many listings you will have on your site. Your MLS should be able to tell you how many active listings are made available in its IDX feed. You can see how Realtyna allocates disc space by listing count on our hosting page.
LUKE'S TIP: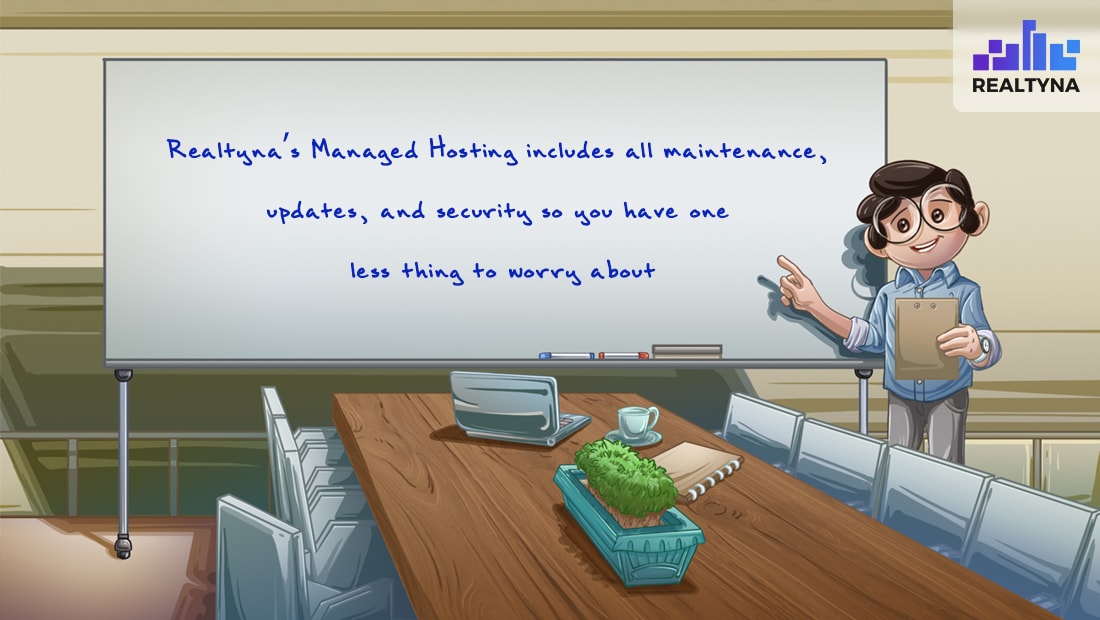 How Much Traffic Am I Expecting to My Site?
Your hosting bandwidth is the amount of data that is permitted to be transferred to website visitors each month. This depends on how many visitors you actually have. To get a quick and dirty traffic estimate, you should first define your market. Is it your town, your county, your state? Then estimate how many homebuyers are in your market by looking at sales activity data from your MLS. This is probably the upper end of your possible traffic. Factors such as competition and SEO also will affect how many people find and browse your site.
What Operating System Does My IDX Require?
Your IDX provider may require a specific server operating system and version for its IDX system. These are known as system requirements. They are often found in the IDX software documentation. Realtyna posts our system requirements here. Make sure your hosting package meets the minimum requirements.
Which Server Type Do I Need?
There are three primary server types offered in hosting packages: shared, dedicated, and VPS. Each offers a different level of performance.
Shared hosting typically offers the lowest price, but this comes with some drawbacks. Rather than having your own server space for hosting, you share it with other users. If another user takes up too many resources the performance of your site can fall.
Under dedicated hosting, the user has a private server "dedicated" to his or her site. This means the user can control everything on the server, including the type of operating system. And there is no resource sharing with other users. Dedicated hosting is often the best option for the most robust IDX systems. But with more control there is more maintenance that needs to be done.
VPS is short for virtual private server. VPS mimics dedicated hosting on a shared server by creating "virtual" partitions that can have their own operating systems, bandwidth, and disc space. This does not offer the same resource allocation as dedicated hosting, but it gets pretty close.
Your server type will depend on the type of IDX system you choose and the share of IDX data you plan to host on your server.
How Comfortable Am I Performing Regular Maintenance?
Users who want the benefits of dedicated hosting, but aren't comfortable with the routine maintenance required may choose managed hosting. Managed hosting includes most of the IT services necessary to maintain your hosting. These services can include patching and updating server software, monitoring your servers for security issues, and backing up your data.
Do I prefer to Talk to Real Humans?
If you're not comfortable troubleshooting from forums, you may want to check what support is offered before choosing a hosting package. Ask the hosting provider if they provide live support, what their typical response time is, and for a copy of their support policy.
What Are My SSL Options?
Your real estate IDX website should use HTTPS to ensure secure connections and avoid being flagged by Chrome and other web browsers. Some hosting providers offer the SSL certificates necessary for HTTPS for free. Others charge a fee. Check on this before buying your plan.
What Are my Control Panel Options?
You control panel provides the graphic interface you will use to interact with the server that hosts your site. CPanel is the gold standard across the tech and web design industries. Most major hosting providers provide cPanel, but it's good to double check.
What is My Budget?
All of these decisions must fall within your budget. But it's important to remember that, just like your IDX real estate website, your hosting is an investment. The faster page loads and more stable browsing experience you can provide, the more leads you will generate, and the more homes you will sell.
Once you have your hosting, you are ready to build. For help with this phase, check out 13 Steps to Build An IDX Real Estate Website With WordPress.