1. Support subscriptions are available
Realtyna offers support subscriptions. With a support subscription, you will have access to our most experienced product developers for any issues or questions you encounter while using our products. Clients will receive one year of our proactive support with any purchase. You can read the terms of our support coverage here.
Clients who wish to extend their support subscription may read our support renewal terms here.
Our support team offers complimentary assistance with installation, configuration, systems operation issues and any other issue related to Realtyna products. To ask a question or report an issue, please Contact us here.
We will get back to you in less than 48 hours.
2. Read me first before reporting bugs
If you think there might be a bug on your website related to our products, please find the below guidelines to help us provide the fastest and most precise feedback.
The product should have valid  support. You may check your support status in billing.
Our installation service is a one-time service only and it is only available on the domain registered with the purchased  WPL Pro license in the client's billing account.
Requesting support for any other domain requires a paid webmaster package or an extra WPL Pro license.
The client's server should meet the WPL server requirements .
The client must have the latest version of the product(s) installed.
If your plugin is outdated, please visit here to find out how to update WPL.
Website access information, including ( WordPress admin access +Cpanel/ FTP/SFTP/PhpMyadmin) is required. Also It is  best if you provide your Operating System and browser name and version.
If you have received an error, please let us know the exact error message.
It's best to provide a screenshot of the issue.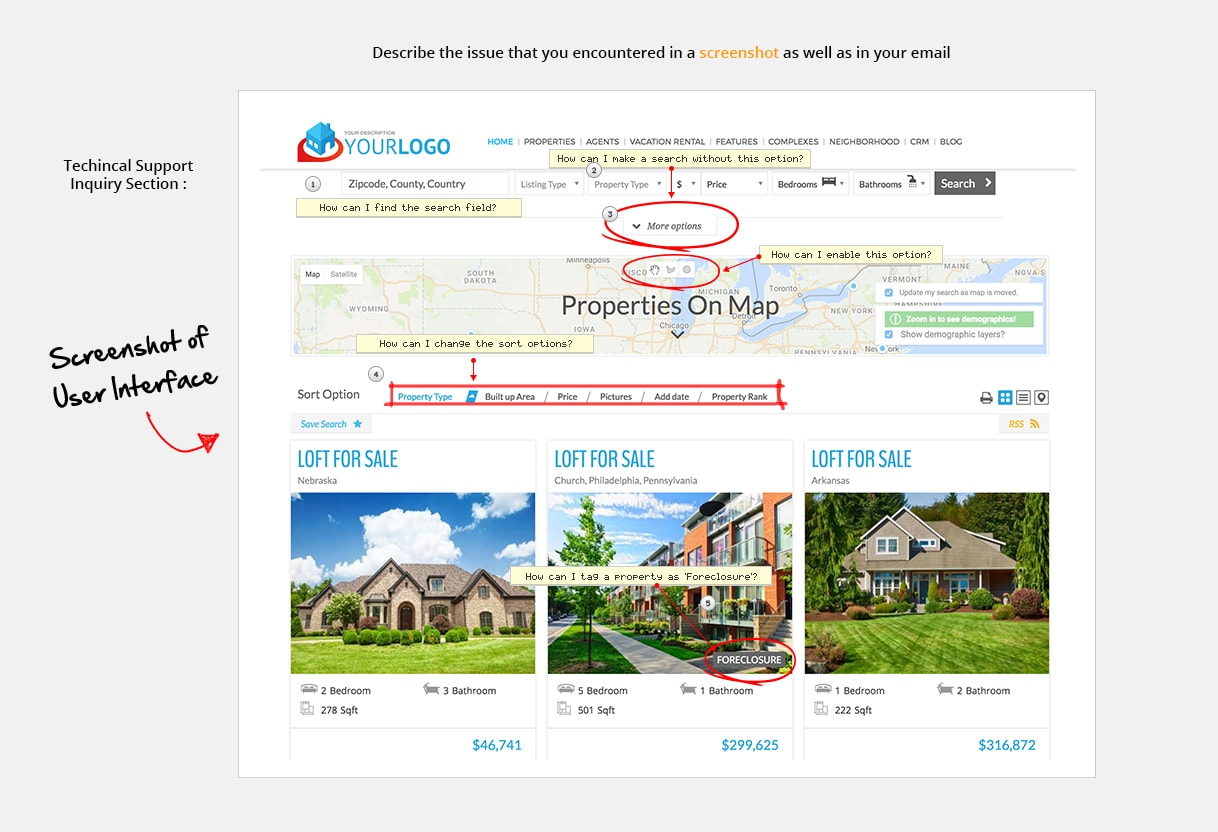 If a specific field or feature has a problem, please let us know exactly where you face it. A screenshot can help a lot.
Please let us know if  you are using an IP Blocking plugin on your website.
3. Manuals and instructions
We have prepared great articles in our knowledge base system. We encourage all of our clients to read them to learn how to use our products step by step. You can begin an inquiry simply by searching keywords such as, 'WPL search', or 'WPL CRM manual' here. You will find answers to the most common questions and issues faced while using our products.
If you did not find the answer to your question in the manuals and  articles or you want to report an issue by considering previous steps. You are welcome to create a ticket here:
Submit A ticket