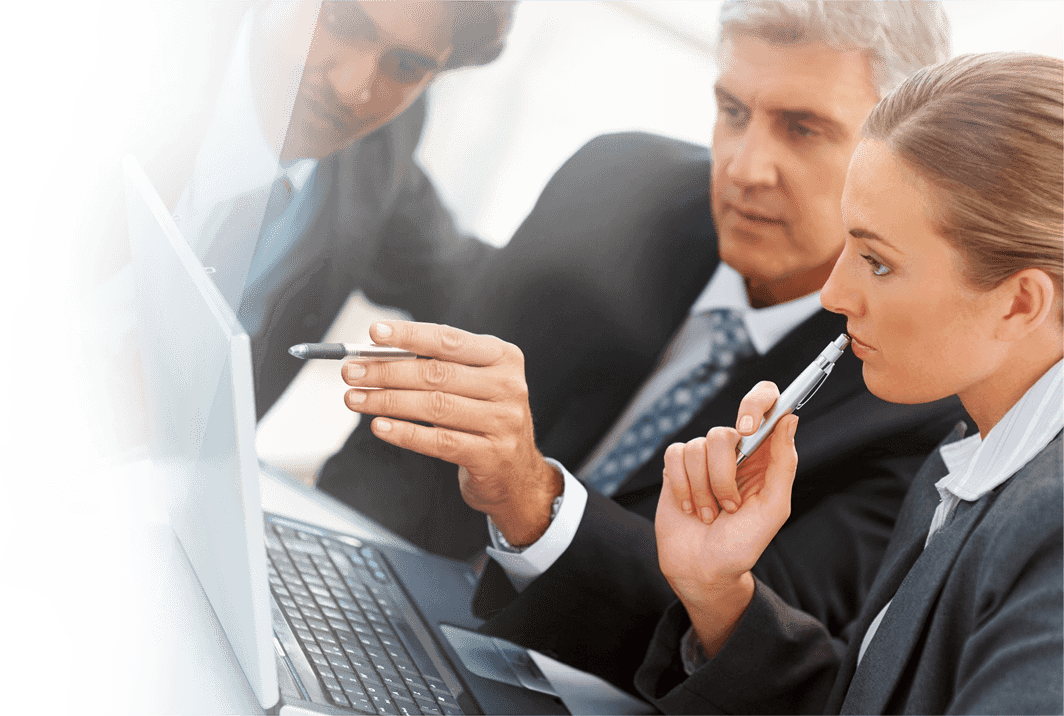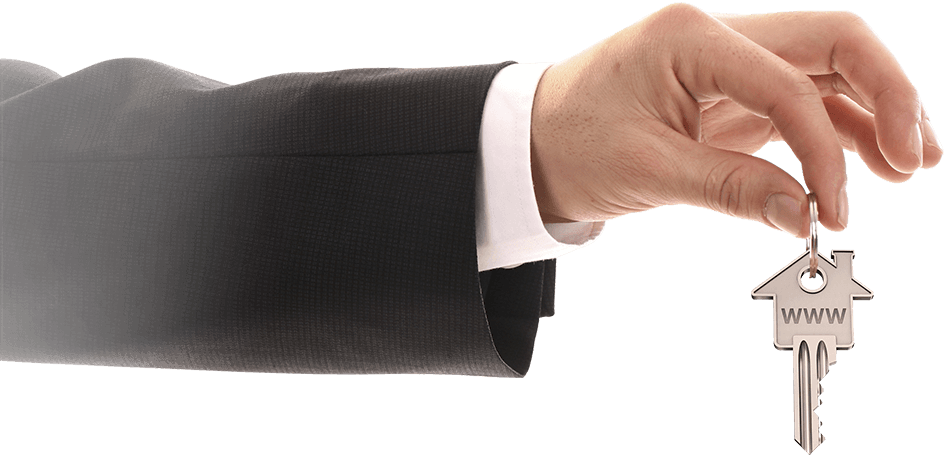 Real Estate
Turnkey Website
The business definition of turnkey website is to deliver a fully functional website in a way that it can be maintained independently from the original developer of the website. In simple words, it is like contracting a builder to build your house, and then getting the keys to your new home.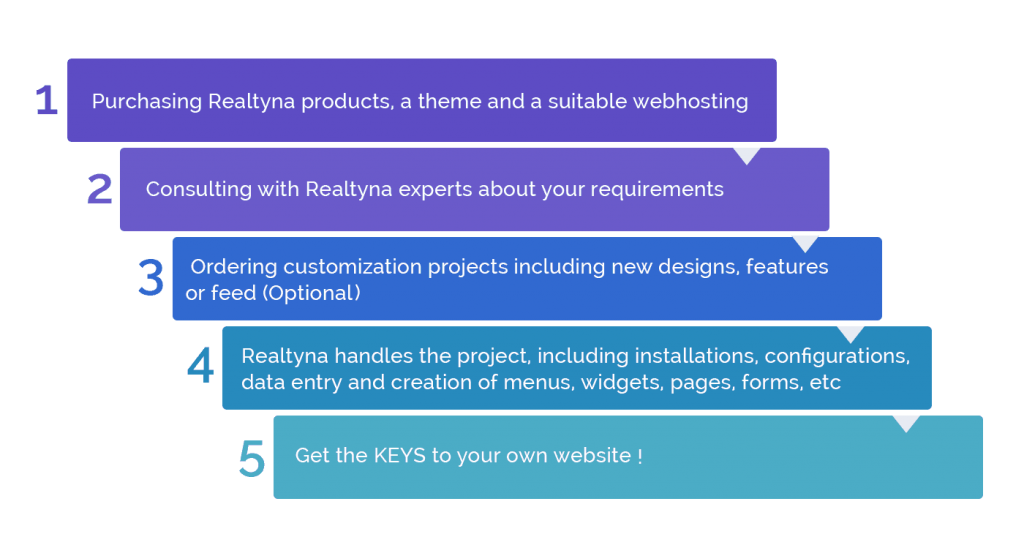 Creating a new website is not an out-of-the-box commodity. It requires planning and then spending time to execute the plan. Just like building a new home when you select the plan, the material, the kitchen, etc. Here you are the one listing all your requirements and standards.
After purchasing Realtyna® core products (WPL) and their add-ons, a series of steps must be taken for launching a fully functional website based on your requirements. If you prefer to focus on your business rather than going through this process, you can hire Realtyna® to do the job for you.
A Turnkey website process, after purchasing the products and hosting, includes:
The installation of:

The CMS (WordPress)
 The selected theme
 Realtyna

®

products.

(Note: Conditions apply for the installation of 3rd party themes)

Handling customization projects (if any) including designs or development of new features, as well as feed integration.
Configuring Realtyna

®

products, possible 3rd party plugins and the selected theme
SEO Configurations
Creating menus, forms, article pages, etc.
Adding sample data for WPL and content sections (if needed)
Testing and finalizing the website
Demonstration & Training
One of the key benefits of turnkey website is that you will not need to get involved with the implementation of technical details.. All you need to do is to send your high level feature/design requirements, check and confirm the work and get the key to your new website.
A turnkey solution based on Realtyna® products starts from $1500+ (excluding the product license fees) depending on your requirements and the amount of work we need to put in.
In case, you haven't yet gathered all your requirements and you are not sure how much work is needed, using the Webmaster service , you can pay-as-you-go and communicate your requirements along the way.
Please contact us   for more information.