Realtyna Affiliate Overview
Realtyna® offers an Affiliate solution to its business partners. To become a Realtyna® Affiliate, simply fill out the Affiliate page located here:
After filling out the form, you will receive an email from Realtyna® using the email address you provided in the form. In that email, click on the link to confirm your request. We will then review your Affiliate request and contact you if you are eligible to become a Realtyna® Affiliate.
Once you become an Affiliate you will receive another email with a username and password. You can then login to your affiliate account via the affiliate login form located here: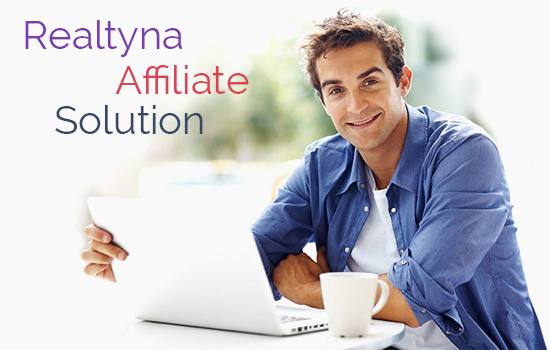 Affiliate Area: After you have logged in to your affiliate account, you will see the affiliate dashboard. In the affiliate dashboard, you will find the following:
1- Affiliate Urls: You can generate a URL from any specific url of our website that you want to advertise on your website.
2- Statistics: View your earnings here.
3- Referrals: View your Referrals and their status here.
4- Visits: View your Referrals url visits here.
5- Creatives: View banners that you can add to your website instead of URLs. You can advertise us on your website using these banners.
To find the Realtyna® product links, you can navigate to our Realtyna® website and copy the links from your browser address bar.