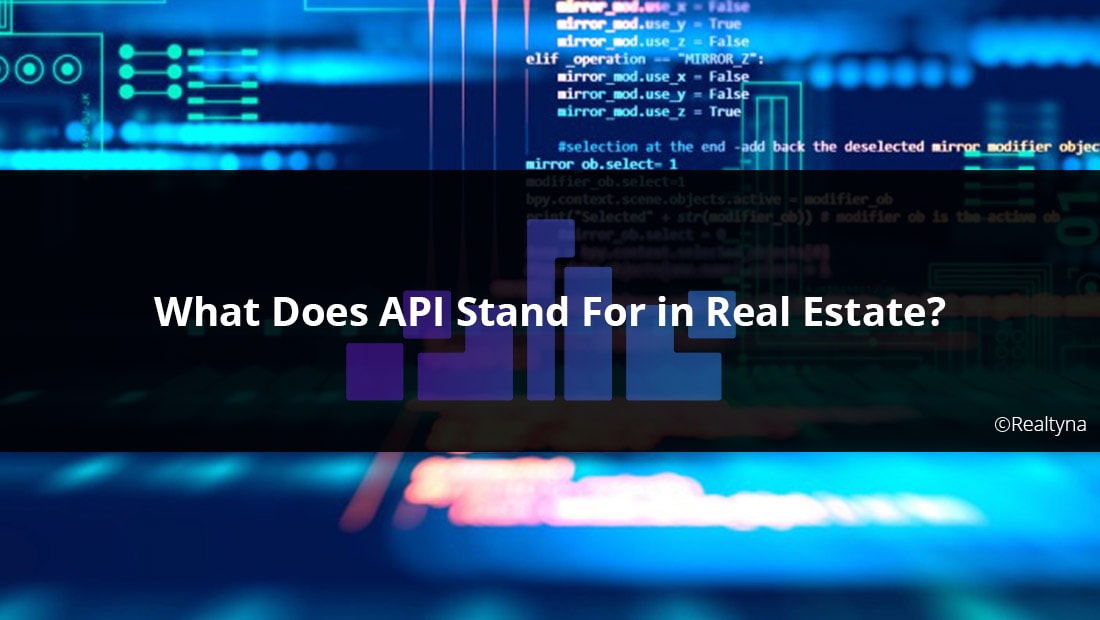 What Does API Stand For in Real Estate?
30 Dec 2022

Posted at 06:00h
0 Comments
API or application programming interface is an IDX technology used to transfer property listing data from an MLS to an agent website. Long used in non-real estate contexts, API has been gaining wider acceptance within industry since the introduction of the RESO Web API standard in 2016.
The role of the Internet has grown rapidly in the real estate industry since the 1990's. But the evolution has not been without technical challenges. One of the most pressing has been how to allow real estate agents to link to their MLS and display listings on their websites.
Agents want to market listings online. But listings change frequently. So the link between the MLS and the agent's website must be dynamic. Updates to the MLS must be reflected on the agent's site.
There are several technologies to provide this link. iFrame provides a portal for users to view listings that reside elsewhere on the web. FTP involves a full download of the MLS database. RETS allows for incremental updates based on XML. Now, since about 2016, API has rapidly been gaining users.
LUKE'S TIP: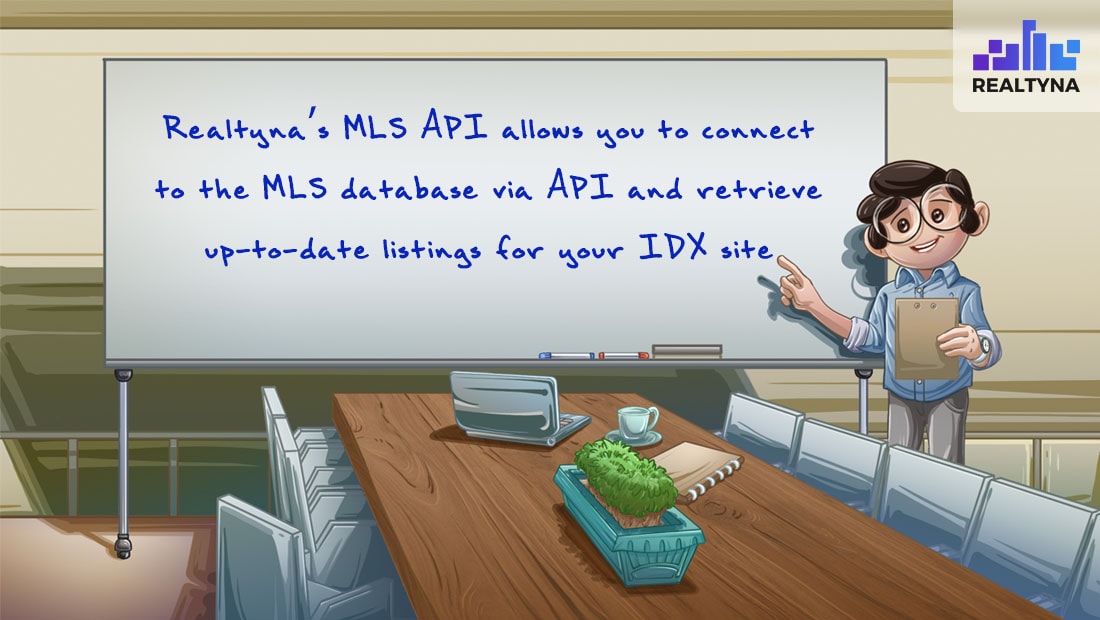 APIs can be used in virtually any industry. Real estate APIs are most often developed for access and transfers of listing data. RealtyFeed API is a property listings API for website, app or custom developments. Give RealtyFeed API a try by checking out the documentation or giving us a call.
How Does API Work?
API is unique as a data transfer technology in that it allows for a great deal of simplification. You can think of API as a gatekeeper to some stock of information—in this case, property listings.
API's provide the rules and processes for the retrieval of this information. The great advantage of API is that it packages these rules and processes into a single component. This simplifies the retrieval of data from the MLS by decoupling it from agent sites. Instead of coding to the MLS database, developers code to the API, which allow for a uniform, efficient transfer of information every time.
API also provides flexibility to agents and developers. Its efficiency gains over other technologies means that agents can call MLS data on the fly or as it is requested by users in a search on the agent site.
This rapid retrieval limits the amount of data agents need to maintain on their web servers, which can reduce hosting and compliance costs. Of course, if agents want to replicate date locally (usually for SEO reasons) they still can.
What Is RESO Web API?
RESO Web API is a standard for using API to connect MLS and agent websites released by RESO in 2016.
The new standard is based on OData, a global technology protocol. This gives developers a large range of tools to use when developing products with RESO Web API. RESO hopes this open approach helps drive the real estate industry deeper into mobile and social applications.
Billed as the successor to RETS, RESO pushed MLS to comply with the new standard by December 2018.
What is MLS API?
MLS API is Realtyna's API product for IDX. Designed to provide the fastest, most flexible data link for your website, MLS API also opens up your development options so you can integrate with third-party platforms. For more on the advantages of MLS API, check out 6 Ways MLS API Can Improve Your IDX Performance.
So now you know what API stands for in real estate. Questions or feedback? Leave them in the comments. Or for more Realtyna content, check out 9 Steps to Create a WordPress Website That Sends IDX to Facebook and How to Choose the Right Hosting Package for Your IDX Real Estate Website.
You can see a full list of Realtyna's APIs here: