Make the most out of your paid ad campaigns and boost conversions, all from a
single dashboard
Manage your campaigns
Identify your leads
Differentiate your lead sources
Choose their next step 
Capture your leads
The

Channel Manager Plugin

helps you identify the leads you paid for and allows you to choose what information to present to them, whether it's a forced registration, targeted forms, or simply for analytical purposes.
1. Source:
 Indicate the lead source via UTM links.
2. Condition:
Choose which conditions need to be met for the event to happen.
3. Result:
Choose what event is triggered for this lead under the chosen conditions.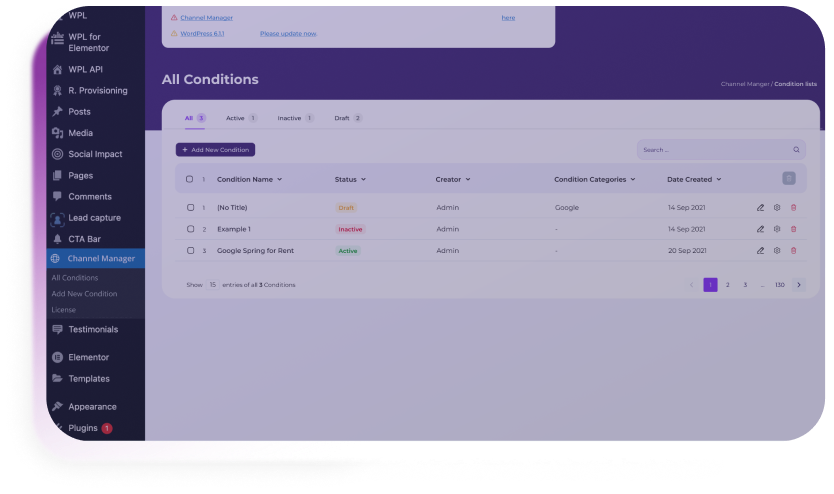 What events can be triggered?
The Channel Manager allows you to select the desired conditions for an event to happen, those events can be:
Automatically click on buttons like a contact form/a registration form/save search.
Click
Automatically hide elements like pricing/sections/details.
Hide
Automatically show information that wasn't previously displayed like open house dates/unique forms/historical data.
Show
Frequently Asked Questions
UTM links are links that include tracking parameters (such as campaign, source, etc.). Implementing and tracking UTM links are a great way to understand the performance of your marketing campaigns and website traffic. The Channel Manager Plugin uses these UTM to track leads from certain sources and trigger events.
The Channel Manager Plugin doesn't have a built-in method of creating UTM links. However, it's very easy to create a UTM link with the many free tools available online that help you do that.
Yes, you can use Channel Manager Plugin to track leads from any source you want.
Didn't find an answer you were looking for? We have live chat assistance: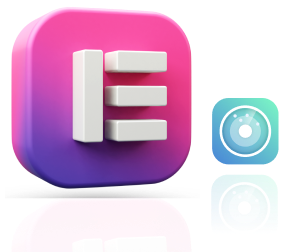 Customize forms with the help of the Lead Capture Plugin and Elementor