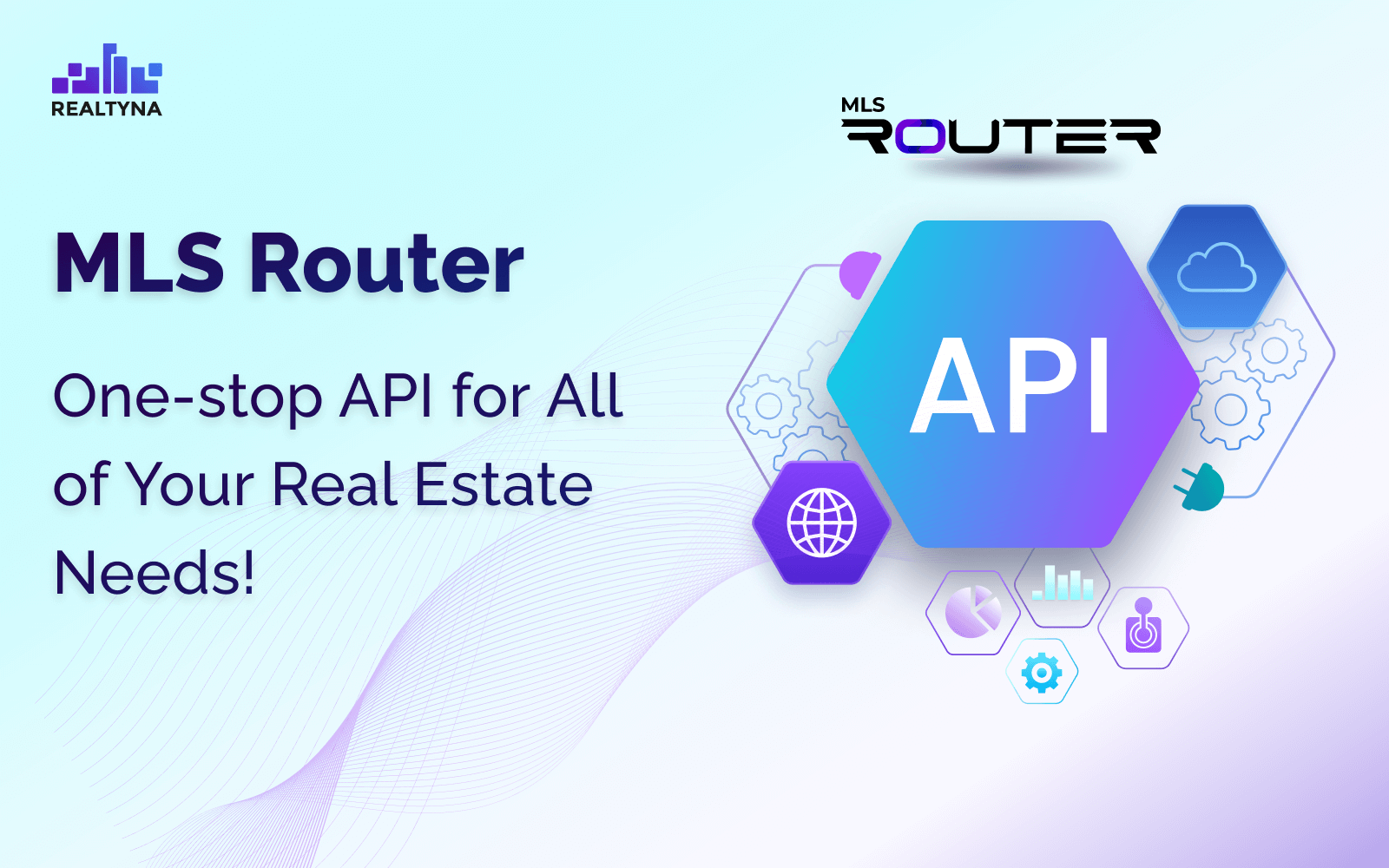 MLS Router™- One-stop API for All of Your Real Estate Needs!
18 Feb 2023

Posted at 13:14h
0 Comments
In such a tech-saturated world where practically every transaction happens online, it's important to find a solution that'll help you to stand out. The real estate industry is no exception.
Creating a top-notch user experience, providing clients with extensive features and data through a high-performance website/application, MLS Router™ is designed to tackle those and more.
Speed
With the New Google Core Web vitals update speed plays an essential role in the ranking system. The faster your website is, the better user experience you can provide for your clients. And that incrementally improves your chances to rank on top. And MLS Router™ API does just that. It creates a super fast real estate content delivery system by utilizing headless architecture. Unlike a traditional expensive CMS framework, a headless CMS bypasses certain time-consuming processes and helps you to create a highly customizable real estate website/applications.
Website With RealtyFeed

Website Without RealtyFeed

Features
MLS Router™ doesn't just stop on the enhanced speed. With a comprehensive set of features, MLS Router™ API creates an ultimate user experience:
Speed and security powered by AWS

Quality MLS data from most major MLSs in the USA and Canada (approval of each MLS/association needed).

High-quality support by an experienced team

Comprehensive documentation
Hub of Diverse Data
On top of extensive features that can scale up your website, you can access multiple data sources on the fly. For example, you'll have access to:
Market Stats

Open Street Map

CRM Data IO

CDN Service

Demographic Data

Neighborhood Data

Saved Search Data

Open House Data

Authentication Service (AWS Cognito)

Tags and Notes

Scheduling Data

Google Search Console / Analytics Integration

Authentication Per Agent
With the authentication per agent feature, MLS Router™ allows you to customize your real estate data feed. No more dependence on your Vendor! You can bring your desired real estate property data feed onto your website.
Security/Privacy/Access Controls and Privacy:
Real estate agents constantly deal with sensitive and delicate information. So, having full control of displayed information is of utmost importance. With MLS Router™ API, you can control all fields of information, how it's displayed, and who has access to it by using the privileged listing features.
SDK for Developers
When we say MLS Router™ API helps you to create customizable websites/applications, we mean it! Not only that, we've created the MLS Router™ with SDK so that you can bring your own team of developers and easily build the applications you need.
Property Listing Intelligence
In such a competitive real estate market, agents need to use every means possible to provide superior service to their clients.
MLS Router™'s intuitive property listing intelligence can give agents that edge with predictive insights, such as:
Demographic information

Neighborhood information

Home Valuations

Tax Information
A Myriad of Offers from Providers – Mortgage, Insurance
In addition to the already diverse pool of data, MLS Router™ provides complimentary Mortgage and Insurance data and offers from third party providers.
Scalability
Realtyna designed MLS Router™ API with scalability in mind. We understand that as real estate applications grow, the users' load increases. So, with MLS Router™ API, you're prepared for increased demand and expectations. You'll be able to maintain a continuous growth strategy and provide excellent user experience.
Conclusion
If you are looking for comprehensive real estate data and the ability to create customizable websites/ applications easily, look no further than MLS Router™. All in all, MLS Router™ API provides one-stop-shop for all your real estate needs.
Contact us for more information: