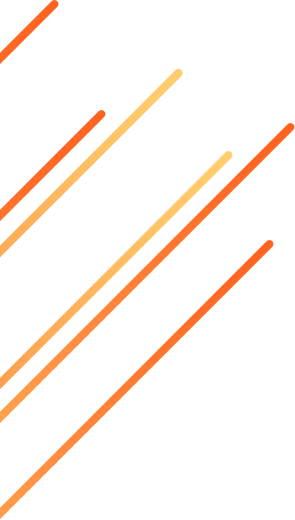 Zapier | Easy Automation Tool
for Your Real Estate Business
Easily connect MailChimp, ClickFunnel,
SalesForce, Hubspot CRM and more
Automate time consuming tasks
Link your systems together
Keep the data consistent across
all the applications that you're using
Receive swift automatic updates
when there is any change of data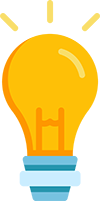 This is why we are introducing our new
Zapier

add-on
WHAT IS ZAPIER ADD-ON
Zapier add-on is a tool, that saves time by serving as an automated intermediary between myriads of applications out there. With the help of Zapier add-on you can transfer your data easily and smoothly from one application to the other. Zapier add-on can be made compatible with dozens of applications. Better yet? It makes swift automatic updates when there is any change of data, so that you won't ever have to worry about information accuracy.
f(x)=2x2+x-1
Zapier add-on is very similar to a mathematical function, meaning, any change in explanatory variable will automatically cause a change in response variable.
SIMPLICITY
Data transfer does not require coding of any kind as the whole process from the initiation to the very end is kept simple. After all, that's exactly how user-friendly web-based services should be.
Zapier Add-on works by creating triggers within the WPL System. Once one of these triggers is met, the add-on executes an action. With Zapier Add-on, new CRM contact is the primary trigger. Whenever this new entry occurs, the add-on automatically sends user information to Salesforce / ClickFunnel / MailChimp, allowing you to merge contact lists and lead management functions.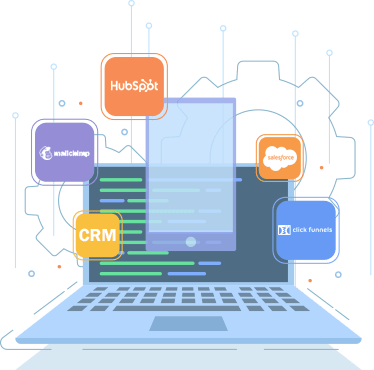 Event has happened

Relevant action
is being taken
SUCCESSFUL IMPLEMENTATION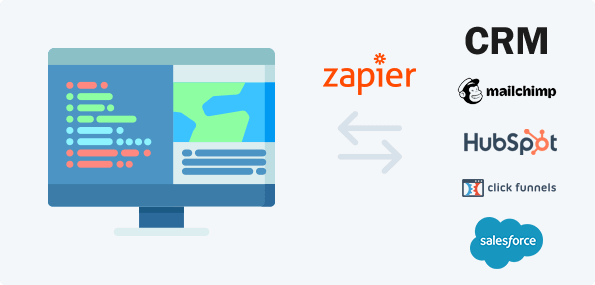 Save your time by investing it in what really matters