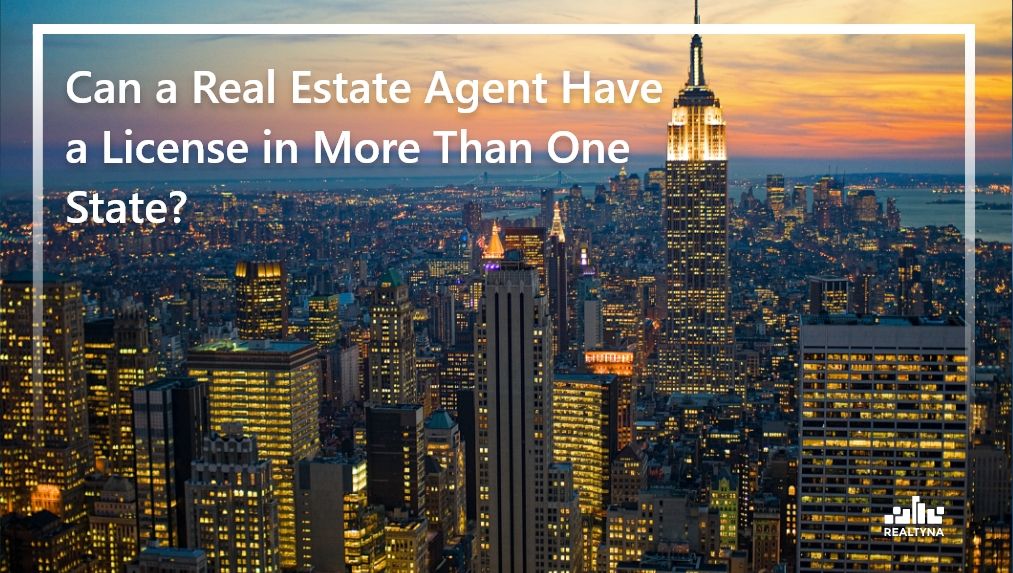 Can a Real Estate Agent Have a License in More Than One State?
28 Jul 2021

Posted at 11:00h
0 Comments
The procedure for obtaining your first real estate license differs by state. This implies that the rules governing real estate are state-specific, with each state having specific requirements for real estate licensing. Despite that, real estate agents can hold a license in multiple states. Real estate agents that hold multiple licenses are frequently seen working in states that share close borders. This allows them the opportunity to sell properties in other states freely. Agents may achieve this through the reciprocity agreements between states.
What Does Real Estate Reciprocity Mean?
Real estate reciprocity is an agreement between several states to allow agents from neighboring states to sell property outside their state of residence. This means that a Realtor can sell property in another state. Various states have reciprocity agreements with neighboring states, allowing real estate agents to hold licenses in more than one state.
Reciprocity Requirement
There are no restrictions on having real estate licenses in several states. You may only be required to undergo a state-specific part of an exam, depending on the reciprocity rules and your state of residence. There are two types of reciprocity: full and partial reciprocity.
Full reciprocity refers to states that permit all real estate agents to use licenses from any state. Only five states offer full reciprocity: Alabama, Virginia, Colorado, Mississippi, and Maine.
On the other hand, partial reciprocity involves real estate agents from other states taking a licensing course and completing a portion of the licensing exam. This type of reciprocity agreement is available only to reciprocal states. The states offering this type of reciprocity are Arkansas, Connecticut, Florida, Indiana, Iowa, Louisiana, Maryland, Idaho, Illinois, Nebraska, North Carolina, New York, North Dakota, Ohio, Nevada, Minnesota, Massachusetts, New Hampshire, Oklahoma, Pennsylvania, South Carolina, Rhode Island, Tennessee, Utah, West Virginia, and Wisconsin.
However, several states do not offer any reciprocity for real estate agents from other states. They are considered as no-reciprocity states. These states include Alaska, Arizona, California, Hawaii, Delaware, Kansas, Michigan, Kentucky, Missouri, New Jersey, Montana, New Mexico, Texas, South Dakota, Vermont, Wyoming, and Washington.
As a result of the reciprocity agreements that states have in common, Realtors can hold licenses in multiple states simultaneously. This allows them to sell homes in surrounding states without restriction. If you're interested in having a license to sell real estate in more than one state, visit your state's real estate licensing department to find out about reciprocity requirements.
Read: How Much Does It Cost to Maintain a Real Estate License? and Will Your Real Estate License Transfer to Other States? for more real estate information.