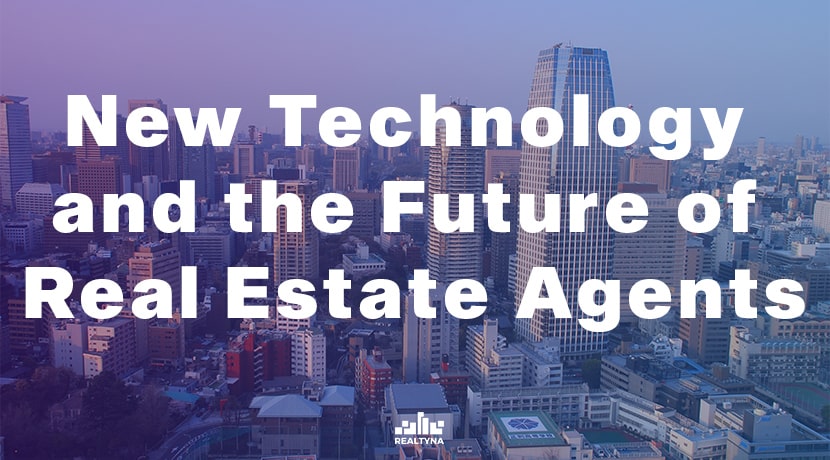 New Technology and the Future of Real Estate Agents
Overview
The 21st century is all about technology. In the real estate market, we also see the same urge and tendency for highly developed technological services. We can not deny the fact that technology goes along with change, and in most cases even significant change. Change is inevitable, and if we want to be able to survive in this digital age, we should learn to change too. Should we as real estate agents be worried about the incoming changes and their rapid pace or not? Is AI replacing agents? What will be the future of the real estate industry in general?
Basically, in this article, I will take a look at what the real estate industry was previously like, what it has become now, what it will be like in the near future and what we need as real estate agents to get by in this new era.
Let's dive in together.
What Was Real Estate Like in the Past?
Putting the internet aside, we can claim that the real estate industry was, by and large, the same about a century ago as it is today. However, in those days there was no association of any sort to expand knowledge, monitor agents, issue their licenses or protect their rights as real estate agents. However, with the introduction of the internet to this market, the agent's work in some ways got easier, which I will discuss later. Of course, in different countries, we see different starting times for realtor associations. Back in the early 1900s, we can see the first organized attempts to sell houses, so basically we can consider this time as the emergence of traditional real estate culture.
What is Real Estate Like Now?
With the help of the internet, in just a couple of seconds, you can find your favorite home online. You are just a click away from all the information you need before making any decision. All you need is access to the MLS through different real estate websites. You can even benefit from different tools to know what the market trends are, how you can calculate the mortgage, choose your favorite neighborhood or complex all in once. You can call the related agent and arrange the meeting or participate in an open house. Then you will have your agent to make the contract and that will be all. Our life as both home buyers or sellers has become definitely easier with the help of the internet.

What Will be Real Estate Like in the Near Future?
It is predictable and very much frightening that technology is changing jobs, so rapidly. However, I am not one of those extremists who claim that real estate agents are becoming obsolete. If we want to be prosperous in the current situation or the future, we should get along with technological changes rapidly. In my opinion, there is no need to become terrified, we just need to develop the skills needed for the future. It means we as real estate agents need to master the new knowledge, use the newest technology, anticipate the upcoming changes, and finally try to offer solutions. Although there are still many tasks in this industry that can be automated like property showings, property value estimates, and property or neighborhood searches, there will be valuable space for our business in the future for sure.
How to Get Along With the Real Estate Market?
There are too many different ways and methods to stay up to date and concur with the rapid pace of technology. Here are some suggestions that might be helpful for the future of your business.
Drone video marketing

: in the contemporary market, trying this strategy may seem kind of extravagant or

luxurious

, but I assure you in the near future it will become significant if not paramount.

Automation: big companies are relying more on automation strategies to ensure their success in the future. There are several ways to start the process of incorporating automation into your real estate business. There are different platforms, such as

CRMs

providing these types of solutions in order to fully automate the lead nurturing process.

Online branding: most of the prosperous companies are investing money in this technique. I believe, in the near future, the role of this strategy will become more vital for the prosperity of your business. The easiest way is to produce content for your audience and use

social media platforms

to increase your visibility and exposure. This way you will attract more attention and also become memorable in the mind of your target audience.

Green real estate: it is already a trend in the real estate business and I'm sure we will hear about it more in the future. Try to keep an eye toward green homes in your area and even consider investing more targeted marketing to them because it is likely that their value will rise in upcoming years.

Organic marketing strategies: big companies are already benefiting from this

strategy

by the use of different campaigns they are running. If you are a beginner in the real estate market, this technique is even better for startups like you. It takes time to see the result, but never neglects it.
Conclusion
Based on what I have written in this article, we can say that real estate agents will not be unemployed due to the technological advances and I highly believe they will not get replaced by AI. In different aspects of the business, like contract negotiations, securing the buyer/seller in the process of the transaction or even resolving the disagreement between parties, agents are still needed.
What do you think? Comment your ideas below.
For further study, you can also read the following articles as well: Pros and Cons of Real Estate Career and How to Sell More as a Real Estate Agent