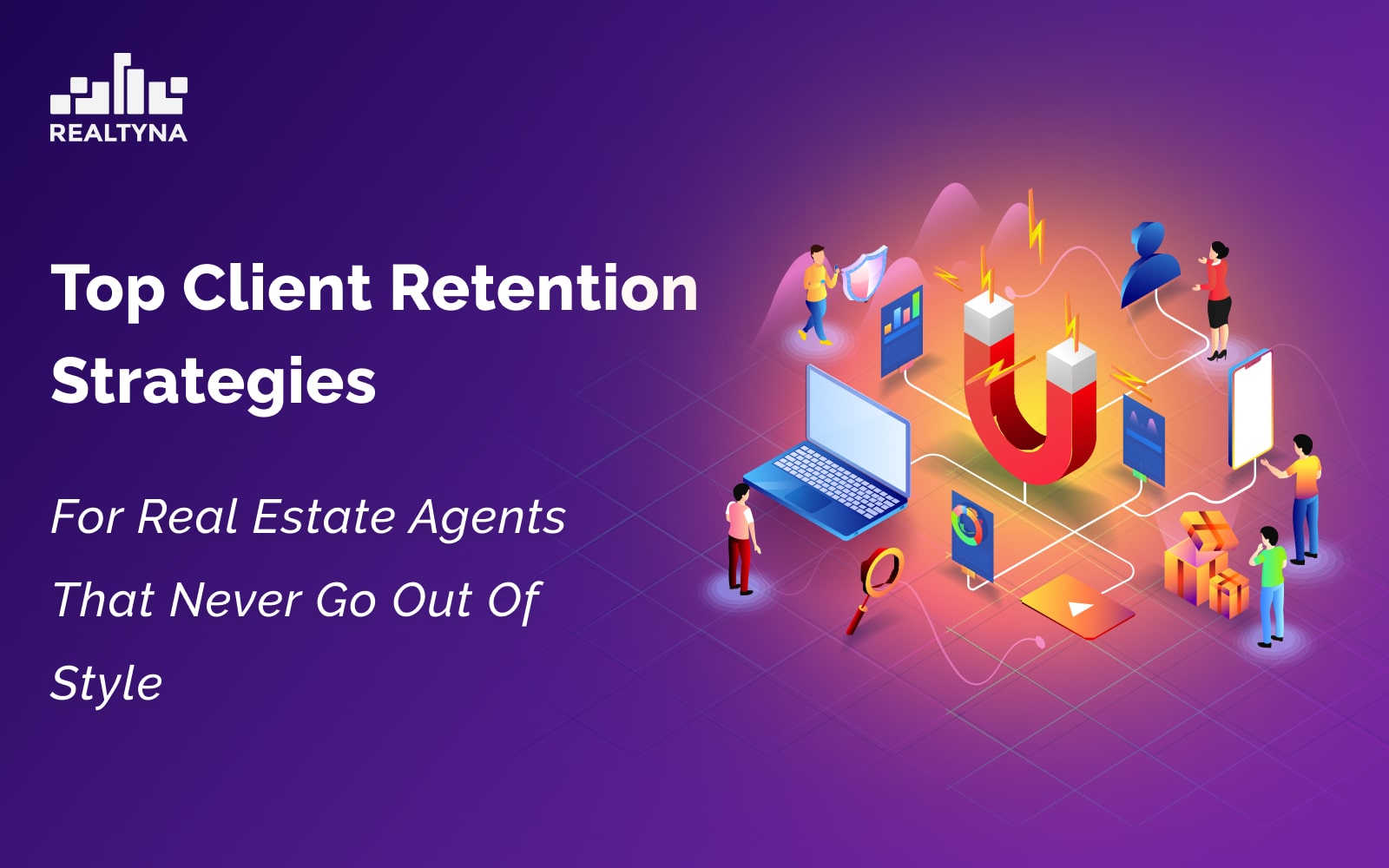 Top Client Retention Strategies for Real Estate Agents That Never Go Out of Style
16 May 2023

Posted at 10:00h
0 Comments
For long-term success as a real estate agent, developing and keeping solid client connections is crucial. However, keeping consumers and getting repeat business in such a cutthroat sector can take time and effort. That's why we've put together a list of the top client retention strategies that will never go out of style. Anyone can use these methods, from a seasoned pro to a newbie, to ensure that their clients are satisfied and coming back for more.
So, read on and take some notes on the best ways to retain your real estate clients!
Have an Informative Real Estate Website
Having an informative real estate website is a key component of any successful client retention strategy. Provide valuable information and resources to your clients through your website to establish yourself as a trusted authority in the industry. Also, a well-designed, user-friendly, visually appealing website can help establish your credibility and professionalism as a real estate agent. So, make sure your website is up-to-date, user-friendly, and provides valuable information to your clients.
Use Advanced Real Estate Technology
Another top client retention strategy agents can continue to use is advanced technology. In today's fast-paced real estate industry, using advanced technology can be a game-changer for real estate professionals looking to retain clients. Agents are shifting towards API-based real estate solutions, headless websites, and high-functioning CRMs. With innovative tools such as virtual tours, interactive property maps, and online scheduling systems, agents can provide clients with an enhanced buying or selling experience. This saves time and helps clients visualize their dream homes more effectively.
Referrals
Want to pull in more clients? Look no further than your current client base. Ensure that you are keeping in touch with your clients after the sale. If not, you're missing out on a golden opportunity to grow your business. Word of mouth is powerful, and satisfied clients are more likely to refer their friends and family to your brokerage. Plus, who doesn't love a good bonus or discount? Treat your clients well and watch the referrals roll in.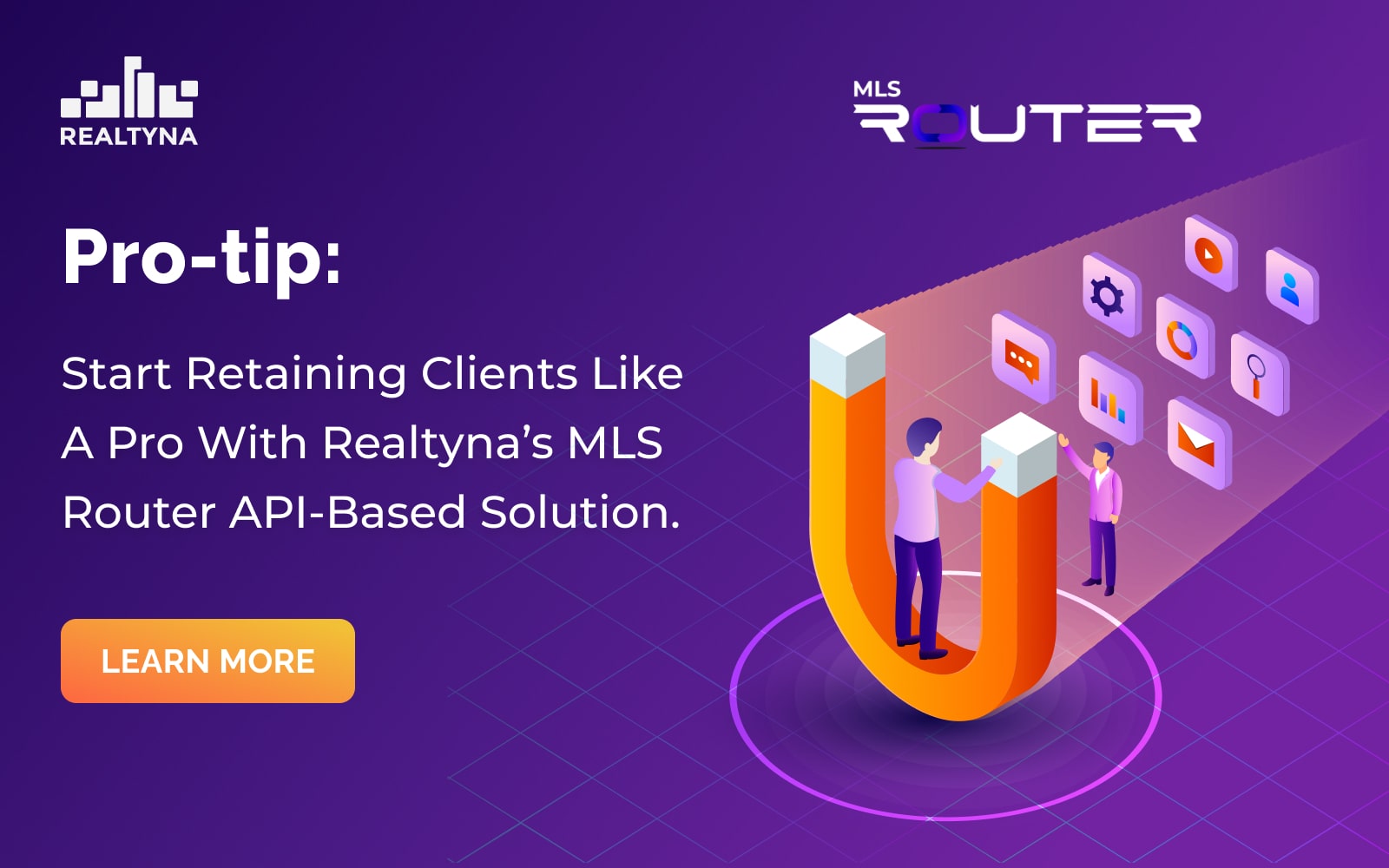 Market Mastery
To retain customers, you need to have a deep understanding of the market and your clients' preferences. Study your clients' purchasing habits and tastes, and use that knowledge to captivate their attention and satisfy their desires. By mastering the market, you'll be able to provide personalized service that keeps them coming back for more.
Customer Satisfaction
This may seem like a no-brainer, but it's surprising that some Realtors focus solely on closing deals without taking the time to understand their customers' needs and desires. At the end of the day, customer satisfaction is key to retaining clients. Don't just focus on closing deals – take the time to truly understand your clients' needs. By communicating with your clients and making them feel heard and valued, you'll build a strong relationship that will keep them coming back for more. And don't forget to conduct post-close surveys to get feedback and continually improve your services.
Bottom Line
It takes more than just experience and hard work to succeed in the real estate industry. At the end of the day, customer retention comes down to customer satisfaction. Keep your clients happy, and they'll keep coming back.