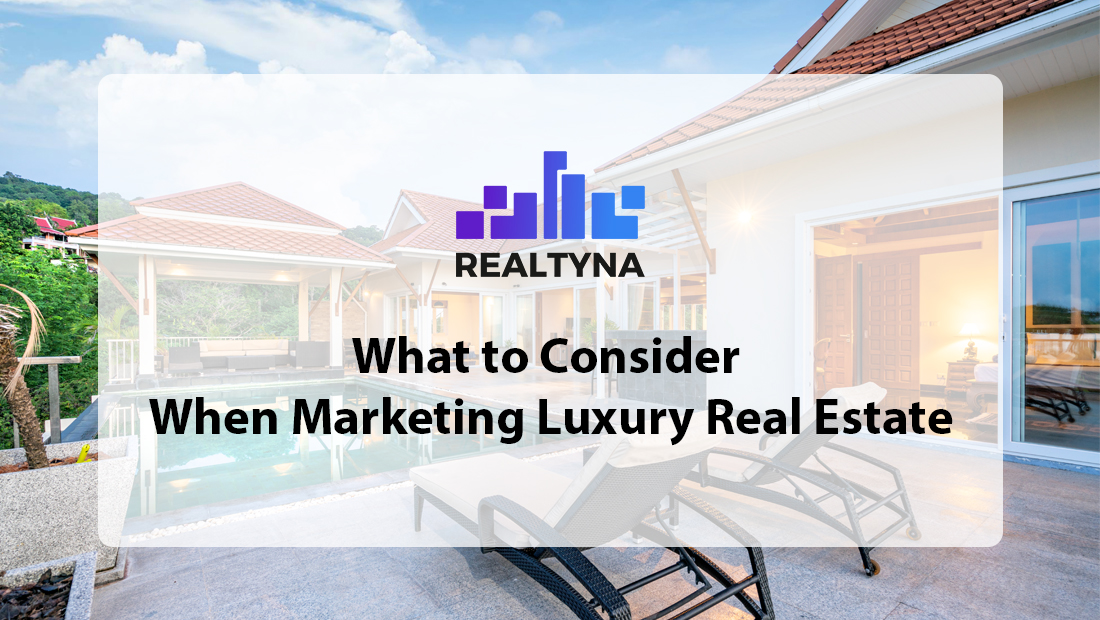 What to Consider When Marketing Luxury Real Estate
07 Dec 2019

Posted at 10:00h
0 Comments
Overview
Marketing any kind of property demands professionalism and a base of knowledge. But there are even more factors which determine your strength as a real estate agent. May it be establishing your name in real estate, the ability to have a strategic discussion or the skill to persuade and influence people, all are different strengths you might have.
However, marketing strategy changes when we are talking about luxury real estate. To market luxury real estate, you need different methods and approaches. In this article, we will discuss the steps which will help you to market luxury properties.
What is Luxury Real Estate?
The definition of luxury real estate has changed over time as the prices are changing in the market. The definition of "luxury" can be different depending on the place, the various kinds of equipment the property contains, the building material, the size and etc.
Properties with the prices of $1 million or more are still considered to be expensive, but in most cases, properties above $5 million are meant to be luxury.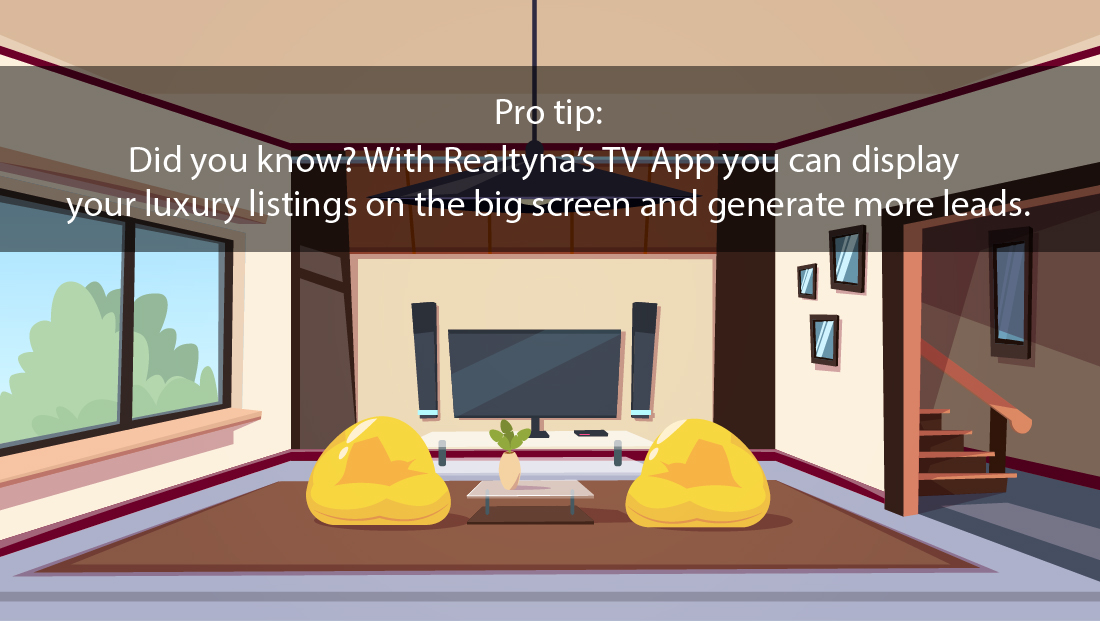 How to Market Luxury Real Estate?
The marketing strategies for luxury real estate may seem similar to all other real estate niches, but with a different approach and vision. Here are several steps you can follow:
Understand Your Audience
Your audience is more than just an average buyer/seller. You must research the characteristics of the people who are selling or buying the property. Also, you have to know the age and gender of your prospective buyers, buying behaviors that give you an idea on what type of property a buyer wants or what the price he/she can pay, and the marketing channels the clients use.
Research Competitors
Monitor what the other agents are doing in the area. See how they present their business, what sources they are using and where they market. Network with them and join the same associations or organizations. Keeping your competition close will help you stay on top, and at the very least, could lead to a referral.
Be Professional & Expert
People love communicating with professionals. The more information you have, the more trust you generate with your audience. Research about the prices in the market, the possible changes in the future, and different statistics that might be useful for buyers.
Be Part of the Community
Attend events that other agents also join. You can join charity events, or just research the groups and gatherings which you will be available to join. Find out how your potential clients dress, how they talk, what is their sphere of interest and get prepared in order to make a good impression.
Luxury Real Estate Advertising
Printed media is still convenient for marketing luxury items. You just need to find the ones which serve the audience with the interest related to the field.
Use online marketing actively. Try to make your online advertisement high class and professional. Use high-quality materials like professional videos, and high-res listing pictures in your social media posts. And of course, don't forget to target the correct audience while launching paid advertisements online.
Choose the Correct Time to Market
When talking about luxury real estate, time is an important factor to discuss. You must be aware of the best time to market a property in different places.
So, besides the things we discussed, there are some more factors that help you to market luxury real estate. One of the most important things is how you are known in the market. The more well-established you are, the better chance you have to negotiate with others.
Also, you need the ability to introduce yourself to the audience. Arranging meetings is one more important thing. You as an agent or a broker must be able to talk about high standards and gain the trust of buyers. Also, don't forget to be patient as marketing luxury real estate demands more time than usual.
Question or feedback? Leave us a comment below.
If you want to know more about real estate marketing follow the blog: 5 Marketing Tips for Real Estate Agents Who Don't Like Marketing