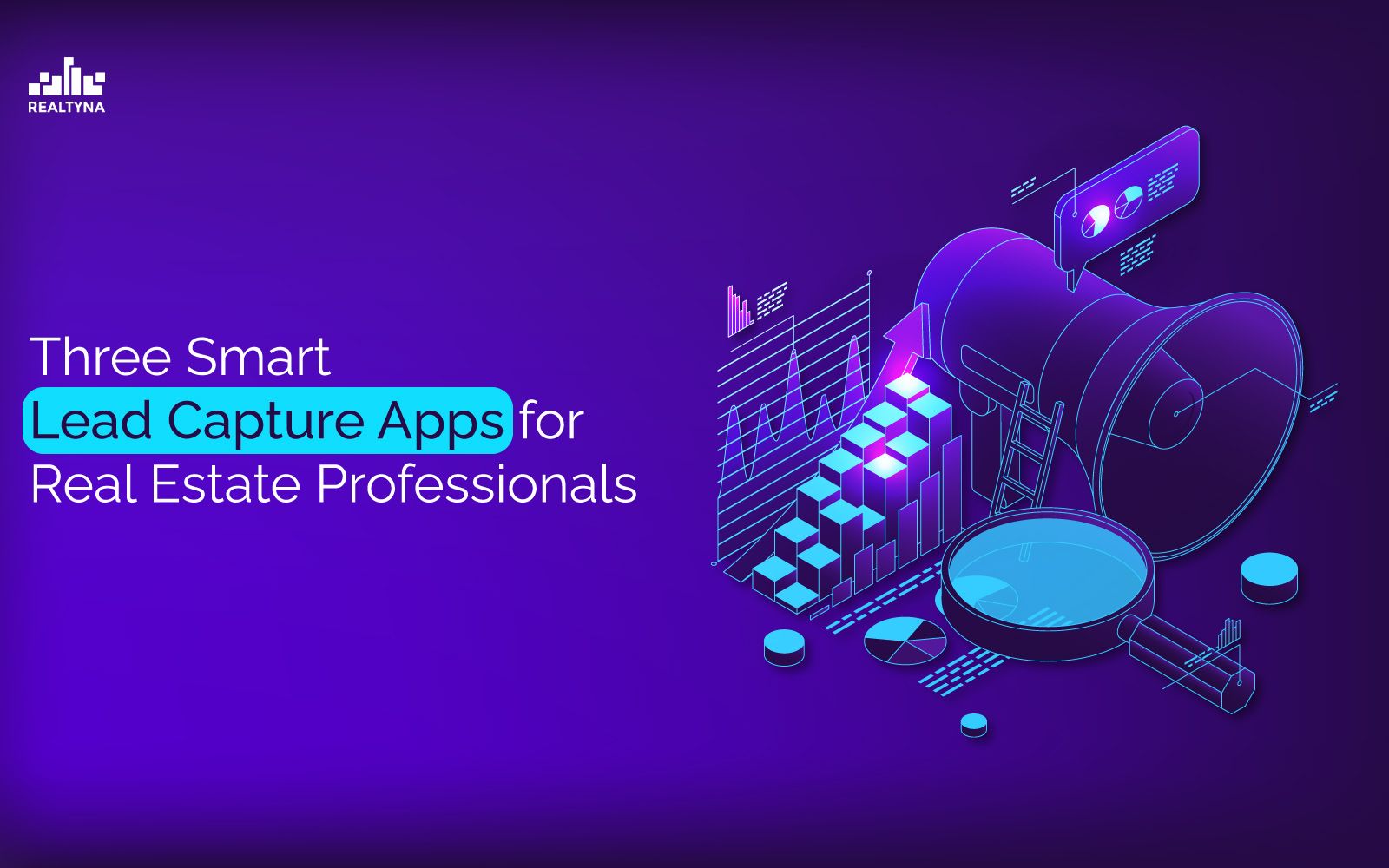 Three Smart Lead Capture Apps for Real Estate Professionals
19 Apr 2023

Posted at 10:00h
0 Comments
Having a steady flow of new customers is essential in keeping any business thriving. And the case is pretty much the same when it comes to real estate. So for Realtors to achieve this goal of seamlessly generating organic leads, they need the right tools to maintain a competitive edge in the industry. Today's article will discuss three smart lead capture apps for real estate agents and these tools can help them increase their ROI (return on investment).
Best Lead Capture Real Estate Apps for Buyers & Sellers
Here are some of our top picks for smart lead generation apps that can help agents capture leads without any hassle:
1. White Label Web App
At the top of our list is the White Label Web/App Solution for Brokerages. Not only is this a solution to help real estate professionals easily capture leads, but it is also one of the best real estate web/app solutions for a number of reasons. The White Label App offers Realtors an all-in-one solution, with features such as a QR Code generator with custom URLs. With this, agents can create QR Codes for all digital marketing campaigns. For example, in just a few clicks, agents can create QR Codes for open house sign-up sheets, billboards, real estate signages, and more.
Additionally, brokerages can generate native apps with personalized profiles for their agents. The real estate branding tool not only helps in lead generation but also helps Realtors improve the overall experience of their clients.
2. TV App
Realtyna's TV App can be used to showcase listings at brokerages, open houses, and more. With smart TVs, real estate professionals can use Realtyna's TV add-on to integrate MLS listings from their WPL website and directly display them on the TV for clients at brokerage lobbies or at an open house event. Also, this tool empowers agents by providing maximum exposure for their listings, hence increasing organic lead generation.
Learn more about the TV App.
3. iOS/Android App
With Realtyna's API-based real estate mobile apps, agents can now create high-functioning real estate apps designed to improve lead generation and a seamless home search experience for users. Additionally, agents can capture and nurture leads on the fly, as users can access listings from anywhere with their mobile devices.
Wrapping Up
In this competitive real estate market, having effective tools can make all the difference in your marketing. With these smart lead capture tools, agents can gain the competitive edge they need to generate more leads for their businesses, hence increasing their chances of conversion.