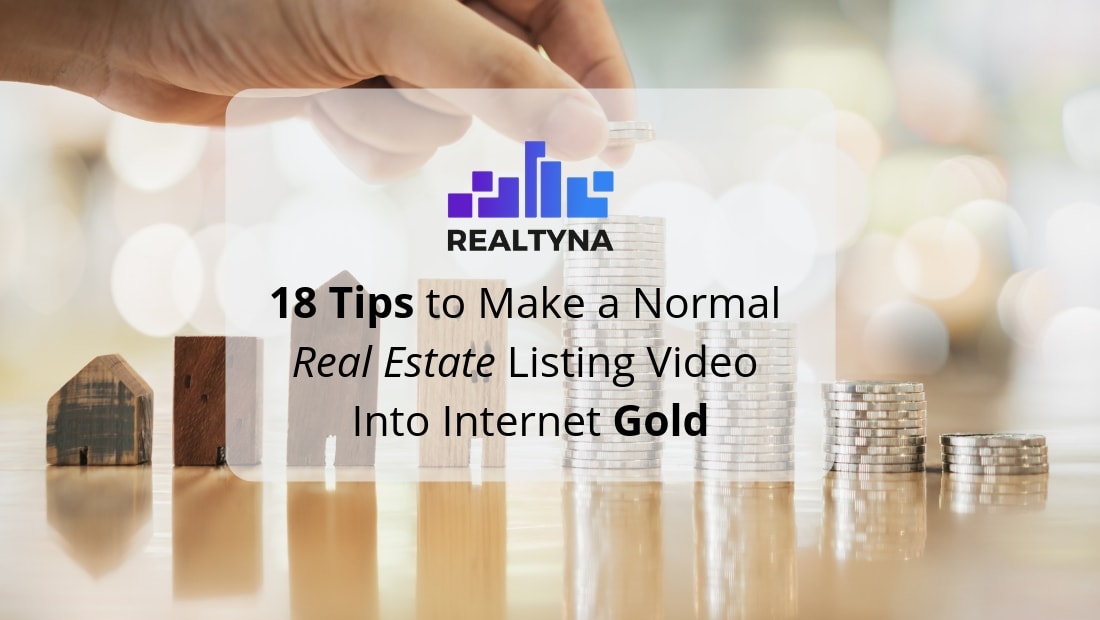 18 Tips to Make a Normal Real Estate Listing Video Into Internet Gold
03 May 2019

Posted at 10:00h
0 Comments
There are a lot of real estate listing videos on the Internet. There are also a lot of bad ones.
People come up with excuses. "My listings are nothing special." "People only care about luxury listings." "I don't have good equipment."
It's nonsense. Check out Brad Simmons' channel on YouTube. He has more subscribers showing multigenerational homes in rural Kentucky than former Bravo star Josh Flagg does showing Malibu Mansions.
In this this post, we'll show you 18 tips to take a normal listing video and turn it into ratings gold.
1. Show the Approach in Your Real Estate Listing Video
Record your drive-up to the property. With high-end listings, the first view of the home can be spectacular. But even with mid to low price listings, the approach can provide a feel for the neighborhood. Parked cars, neighbors' yards and passerby's all provide clues about the neighborhood and who lives there.
2. Provide an Aerial Shot in Your Listing Video
Drones flights are pretty common in real estate now. And using them strategically can add value to your listing video. If the home leaves something to be desired, but the landscape is nice, use a drone video to capture the majesty of the surrounding area.
3. Provide Context to the Listing
Real estate agents are community experts. You should use your listing video to convey this expertise. For example, if your listing includes a wood burning stove, why not mention how much a cord of wood costs in the area? If the listing includes a garden, talk about the local nursery.
4. Know the Neighborhood
You should help your viewers locate the property by talking about what is nearby. Every home is accessible to something. If it's a city home, talk about the local restaurant or speakeasy. If it's a suburban home, talk about access to highways and transportation. If it's a country home, it's accessible to nature. Talk about a local stream or hunting.
5. Brand the Home
You should help the viewers understand the home by naming a few people who might be successful there. If it has a big garage it might be an "artist's studio." If its on a lake, a "sportsman's den." If it involves low monthly payments, an "early-retiree paradise."
6. Show Your Personality in Your Listing Video
Be yourself while recording. Let your personality shine through. If you fumble words poke fun at yourself. All of this puts your viewers at ease. It helps them connect with you. In the long run, you may find that more people watch your videos for you than for your homes.
7. Add Graphics
Don't worry too much about perfecting your delivery. If you make a mistake, correct it with a graphic later. You should also use text to expand upon your comments. Finally, include photos to highlight some of the neighborhood features mentioned in number 4.
8. Speak As If Your Viewers Are Next to You
Your listing video is not a presentation. It's not a lecture. There's no need to project. Just speak as if you speaking with a close friend. It engages the viewer and gives the effect of a personal tour.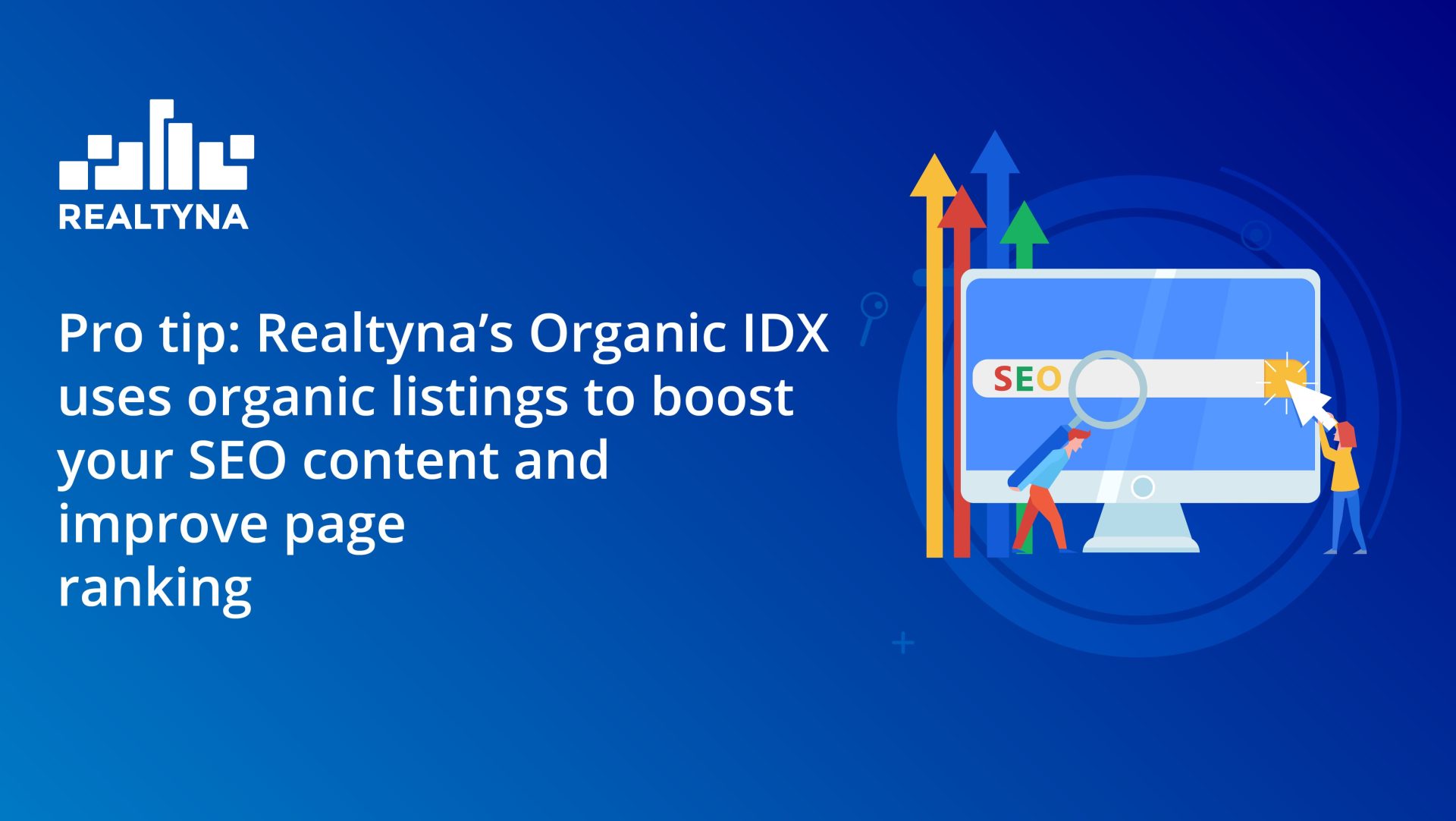 9. Provide Tips From Current Owners
If the current owners talk about any of their daily routines, mention it in the video. If the father does morning runs down the street, mention it. If the mother likes to store something in a particular closet, mention it. All of this gives a sense to prospective new owners of how they would settle in.
10. Provide Employment Information in Your Real Estate Listing Video
Sometimes people looking from homes are from out of town. Giving information about job prospects can be useful. Yes, they can find some of this information online, but as a community expert, I bet you have more insider info.
11. Does the Home Qualify for Affordable Housing Programs?
This too is useful information for buyers. You want to give a complete picture of the home, so leave no stone unturned.
12. Provide Bloopers
Don't worry about all those goofs and laugh tracks. Save them and put them at the end of your videos on occasion. They provide some light humor for your viewers and give them another reason to watch.
13. Give Historic Notes
If you know any of the history of your community mention it in your video. Things like "President so and so stopped here during his campaign." These tidbits are interesting and they help the viewer feel like they are stepping into a community.
14. Talk About the Neighbor
If you know that a former mayor lives down the street, this is cool info for buyers. If you see a police car parked in the driveway mention how it's great to have a police officer as a neighbor. All of this will provide more community details.
15. Ask for Viewer Input
If there is anything you don't know, ask your viewers to provide the answers in the comments. For example, you may not know the architecture style or the material used. Instead of ignoring it, point it out and ask for input. This will encourage your viewers to comment and encourage dialogue.
16. Details About the Schools
Don't forget to mention schools. If one is close, talk about how you can walk your children to school. If the district is strong, talk about the ratings. If the district is old, talk about famous alumni.
17. Talk About People You Know
If you went to a dinner party nearby, mention it in your video. It provides social proof that the neighborhood is good and the people are decent.
18. Provide the Cash flow Possibilities
Some viewers may be looking for an investment. So be sure to mention AirBnB or rental potential.
So now you know how to take a normal listing video and turn it into Internet gold. For more marketing and social media tips, check out 9 New Real Estate Marketing Ideas to Try in 2019 and 7 Steps To Use LinkedIn Correctly and Generate More Real Estate Leads.