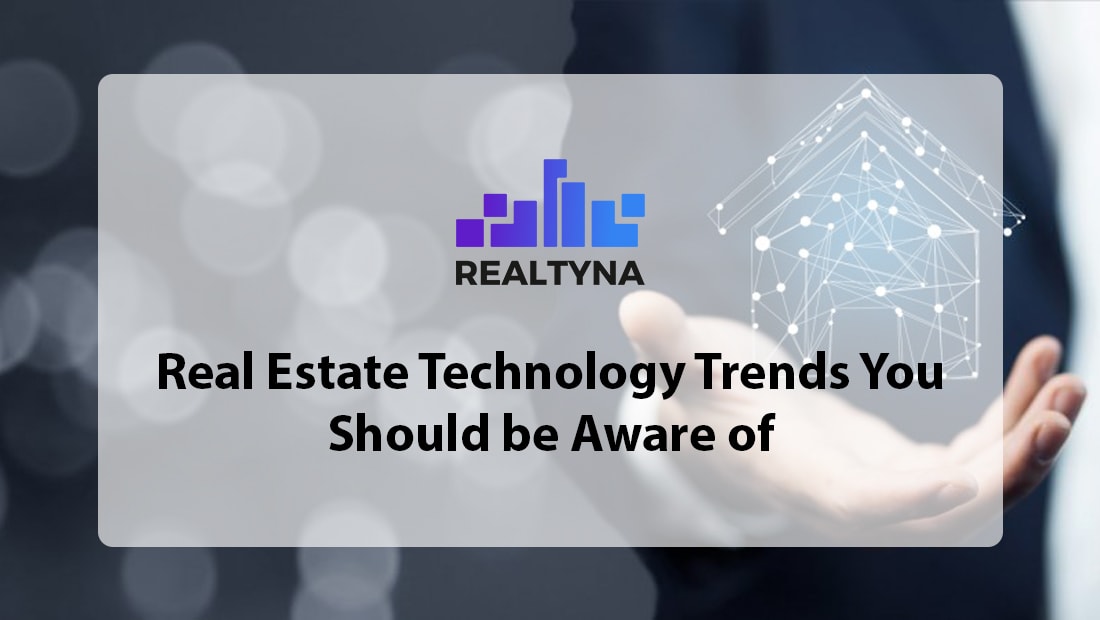 Real Estate Technology Trends You Should be Aware of
The modern world develops really fast. Therefore, everyone needs to catch up with the latest technology trends. As the real estate industry and realtors are not an exception, let's quickly overview some of the technology trends that can definitely help you to perform your business better.
Easy Technology Trends You Can Use Now
Mobile Apps
We all agree to the fact that the right form of communication really matters in the real estate industry. But the main question is – what is the best form of communicating to your customers? The answer can be seen from the customers' perspective – the one which is the most comfortable for them.
Well, that is when we do not need to think too much. Today, the most comfortable form of communication is a mobile phone. Why? Because it is always at hand, it gives you the opportunity to contact others easily, find the information you need at any place or even watch a favorite show, lying in your bed with a glass of some good coffee or tea. Attractive, isn't it? That can be a process of home-buying too.
Moreover, finding what you want in a mobile app is far easier and less stressful because it is focused on specifically what a customer is searching. So, there is no chance to lose your way or get unnecessary information.
That is why, according to Forbes, 194 billion apps were downloaded in 2018 and a greater number is expected to be seen in 2019.
So, it is a quick explanation why you should have a mobile app as a realtor. In short, it is the fastest, most comfortable and effective form to communicate and interact with your customers.
Business Automation
If we are talking about the purpose of technology, the first thing we should mention is, of course, that it significantly simplifies our lives and saves our time and energy. So why a realtor should not use this feature?
One of the trends nowadays is business automation. It means that there are tasks which can be done automatically, without realtor's effort.
For example, imagine how much time it takes to capture leads, observe their behavior and be aware of their interests. Instead, you can use CRM software which will give you all the necessary data. Therefore, you will be free enough to concentrate on bigger issues.
Another example of business automation is a chatbot. A Chatbot is a kind of software that can help you communicate to your customers. It owns enough information to stay in touch to your prospects at any time, find proper listings for them or even help them log in. Visitors appreciate and need quick responses that sometimes realtors cannot manage in everyday life. Chatbots will not only help them quickly, but also collect information about visitors. Therefore, it will convert your visitors into leads automatically.
Push Technology
Do you want to notify the latest news to your prospects and customers without being annoying? Then you should take advantage of push technology.
Push technology is an internet-based way of communicating to your customers anywhere and anytime via small notification style messages. By using this technology, you can push your notifications to your customers via email, SMS, or mobile applications. Therefore, you are able to act independently but you need to be creative and not too promotional while sending notifications as you do not want your customers to be annoyed.
You can get further information about push technology by reading Email Marketing Tips for Real Estate Agents and 5 Reasons Why SMS Marketing Will Benefit Your Real Estate Business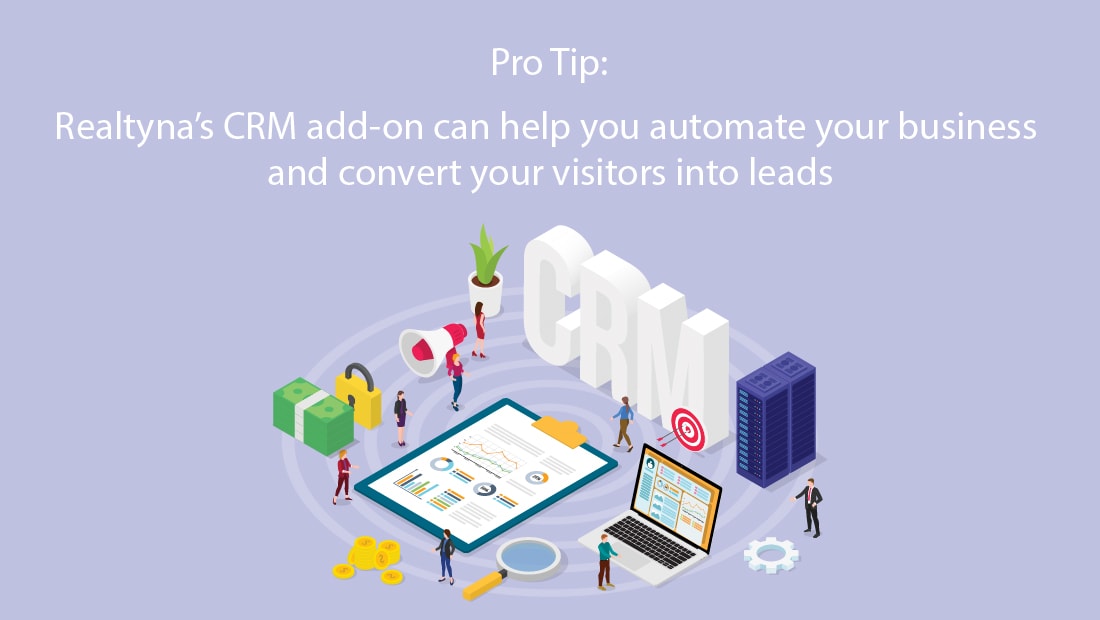 Technologies That are Expected to be Widely Seen in the Future
Augmented Reality and Virtual Reality
Augmented reality and virtual reality are the technology trends that are slowly being implemented in every industry. They are expected to significantly impact real estate industry as well.
Virtual reality represents the form of seeing a 3D environment by wearing a headset while augmented reality adds elements to the real environment via apps. Both of them are used to experience virtual environment without going anywhere.
So, here is the question – why do realtors need to implement augmented and virtual reality in their business?
In the modern world, development of technology leads industries to perform easier services for their customers. Augmented and virtual reality represent one of these services. By using it, your customers can check the interior and exterior of property during the home-buying process without going out. It will surely give you an advantage as they can see more houses in a short time and narrow down their list of properties. There is no doubt, this service will help you save your time, represent your property at its best and earn more loyal customers.
Blockchain Technology and Smart Contracts
As every industry, the real estate industry is also undergoing a digitalization process. Implementing blockchain technology is one of these processes.
In short, blockchain technology implies the kept data which can be shared and is considered to be safer and fraud-free.
One of its benefits, especially for real estate is using smart contracts. Through blockchain technology, smart contracts work without human intervention. This kind of agreement is done on the decentralized blockchain. Contracts can only be seen by people involved. The benefits of a smart contract involve easy transaction process, no extra fees to third parties, direct relationship between customer and seller and speeding up the process as everything happens online.
Although blockchain technology is implementing step by step, there is no doubt, it will have a big impact on real estate industry.
Few Final Words
Technology trends are always changing and new technologies are introduced at a very fast pace. So you should always stay tuned and check what is new in your industry. This will definitely help you grow your business and its lifespan.
If you have a question, feel free to ask in the comment section below.
And if you want to know more about growing your business, follow our 5 Tips How to Improve Your Real Estate Business