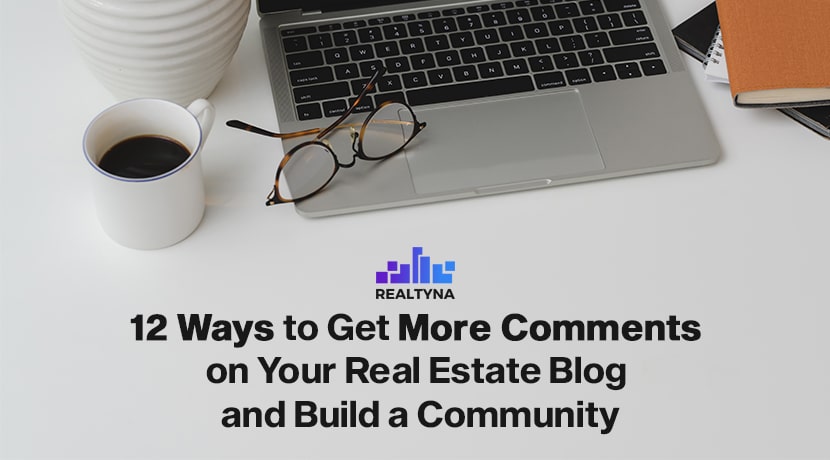 12 Ways to Get More Comments on Your Real Estate Blog and Build a Community
21 Aug 2020

Posted at 11:00h
28 Comments
Blogs are a vital feature of your real estate website. They help improve traffic and SEO. They help establish authority in your marketing niche. But real estate blogs also serve another purpose—they foster community.
In this post, we will explain 12 strategies to get more comments on your real estate blog, so you can build a community and generate leads.
Why Are Blog Comments Important?
Comments are important on a real estate blog because they provide an avenue for your readers and leads to interact with you. They can take in your content, provide feedback on it, and tell you what they need to be more informed buyers and sellers. Comments also allow readers to interact with one another. This can help create a community around your real estate blog.
Community is important because it brings more permanent readers. Readers that feel they are part of something are more likely to keep coming back, and this can have a positive effect on your lead generation.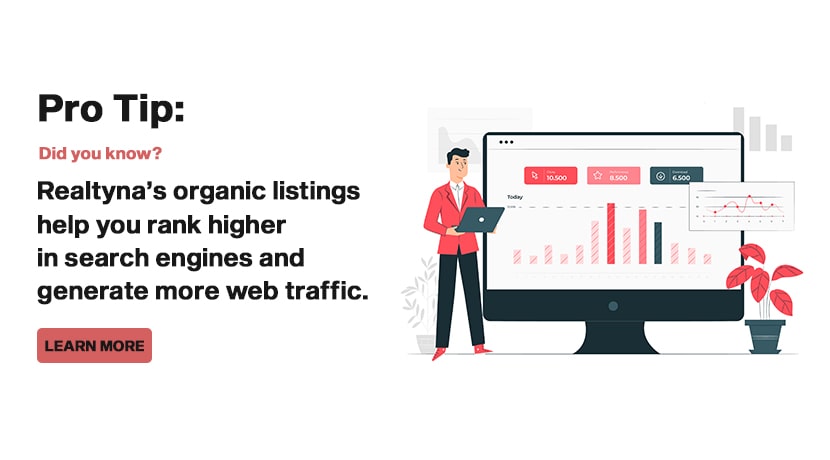 How Can You Get More Comments on Your Real Estate Blog?
1. Write for Comments
The first strategy to get more comments is to produce content for comments.
Above all, your content should provide value. No one is going to take the time to leave a comment if your blog post is not even worth reading. This means providing information to help people understand the market and the real estate process.
You should also sprinkle some open-ended questions into your blog. This invites participation from your readers and encourages two-way communication. How many questions did you include in your last blog?
It is also useful to have an opinion. Positively or negatively, people react to opinions. This makes them more likely to respond. Here's an example:
Dear agents, stop reposting listings in your blog. It's completely useless. Your leads don't come to your blog for listings. They go to Zillow.
Finally, be personal. Community comes from personal connection. You can help foster this environment by being open about what is going on in your business or life. We've been remote working at Realtyna since March. It's not easy, but we are grateful to be employed and healthy.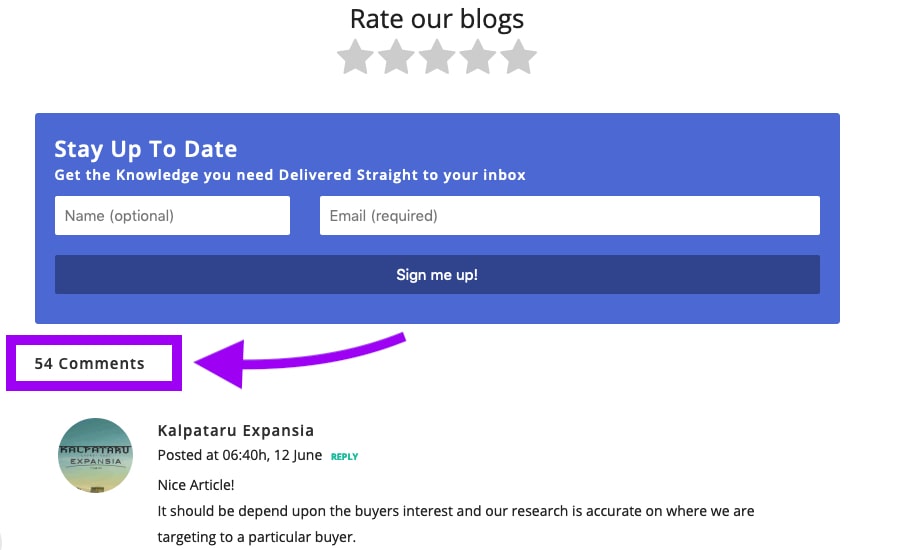 2. Ask for Comments
You've probably learned about the CTA or call to action in your marketing trainings. A CTA is where you tell your leads what you want them to do along the path to a sale. Without a CTA, your leads may not be motivated to take the next step. Or worse, they may not even know what the next step is. The same principles apply to blogging. To get comments, you should ask for comments.
What's the best CTA you've seen recently? Let me know in the comments.
3. Minimize Barriers
Many commenters are leads, so learning about them and gathering some basic contact information can be helpful. However, any registration requirements should be evaluated against the potential for user loss. Will it take too long to sign up? Will these questions cause users to hesitate?
To maximize returns from your blog, you will need to find the right balance. If you are not receiving any comments, consider minimizing barriers or removing them all together.
4. Reply
Obviously, if someone comments on your blog, you should reply. Even a simple thank you acknowledges their contribution and creates a welcoming environment.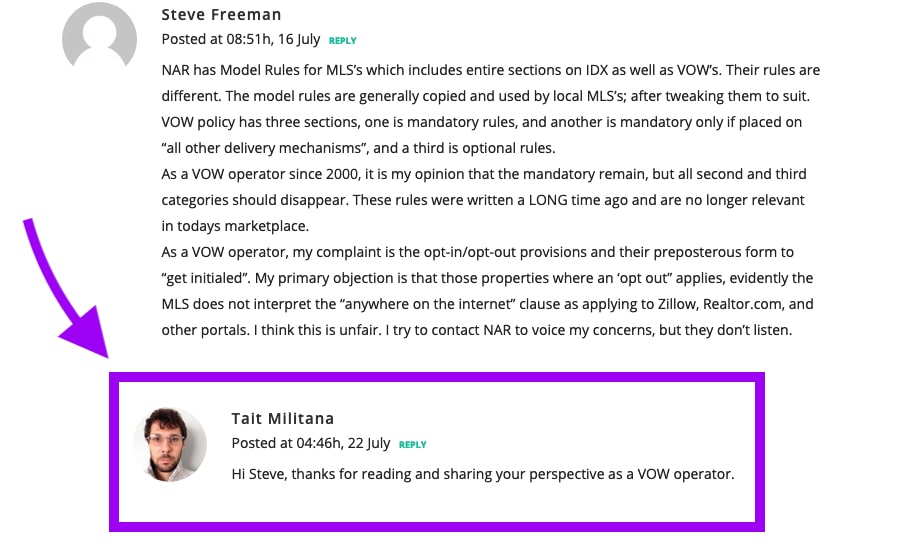 5. Allow Comment Likes and Shares
Some users may want to support a comment without replying. Others may want to quote a comment and use it on another platform. Both of these forms of engagement are valid and useful. You can encourage them by allowing comment likes and shares. If you do not currently have this function, check with your website builder. It may be a feature in your blog software or perhaps an add-on that you can purchase separately.
6. Notify Users
Depending on your website builder, you also may have the option to notify users when someone likes, shares or replies to their comment. Notifications keep readers aware of what is happening even when they are not on your blog. This can increase engagement on your blog and help grow your community.
7. Recent/Trending Comments Widget
Readers like active blogs. They like the idea that their comment will draw a reply and spark a conversation. It is a smart idea to promote this idea on some of the major landing pages on your site. You can do it with a recent or trending comments widget. These tools display new comments or those generating likes on the side of your page. They can help draw people to your blog from other parts of your website and encourage them to participate.
8. Comment on Other Blogs
It is a good practice to follow some other blogs out there. This will help you stay connected with the general real estate conversation and help you develop ideas for your own blog. While you are visiting, leave some comments. Real estate blogging is not zero-sum. By commenting on other posts you are helping to grow the real estate community. The larger the community is, the more people will find and follow your blog.
9. Mention People Directly
One way to get people to comment is to mention them directly in your blog. If you draw inspiration from another blogger or a real estate influencer, give a shout out. If you know how one popular commenter might respond, acknowledge them in your post. Once you mention someone, send them the blog, let them know about it, and ask them to comment what they think.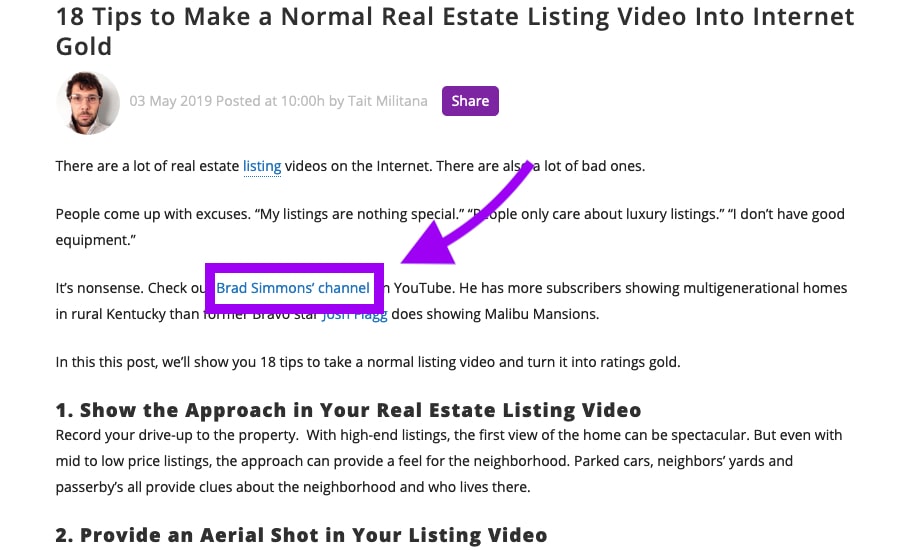 10. Send to Your Email List
No online strategy in real estate is complete without an email list. Email gives you the ability to provide information to your clients and leads in a direct and convenient way. While most agents use an email list to promote listings and other services, you can also use it to suggest blog posts. The click rates for links provided via email are much higher than those found through Google search.
Subscribe to the Realtyna Newsletter for more marketing tips direct to your inbox.
11. Hold a Contest
A little incentive never hurt anyone. If your blog is lacking and comments are sluggish, consider holding a contest with a small prize. Local trivia and photo contests provide simple, fun ways to drive readers to comment on your blog.
12. Develop Content from Comments
Finally, you can boost participation on your real estate blog by developing content from existing comments. Ask for suggestions to get a feel for the type of information your readers want. Then, do the research to produce new blog posts based on these suggestions. A reader who suggests an idea that ultimately becomes a blog post is likely to comment on it. And once people see that you will take their ideas, they will keep commenting suggestions.
Now you know how to get more comments on your real estate blog and build a community. Have an idea for a future Realtyna blog? Leave your suggestion in the comments.
Or for more on blogging in real estate, check out How to Develop Ideas and Generate Traffic for Your Real Estate Blog and How to Blog Faster and Produce More Content For Your IDX Real Estate Website.