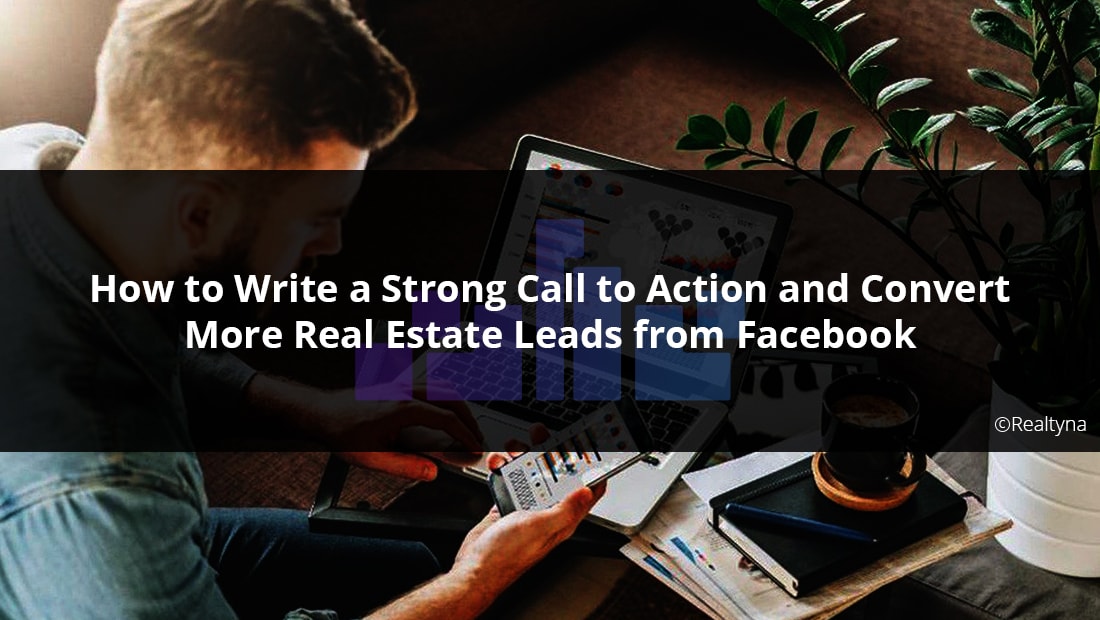 How to Write a Strong Call to Action and Convert More Real Estate Leads from Facebook
16 May 2019

Posted at 10:00h
0 Comments
Words matter in real estate. The message you craft for leads will determine how many convert. If you are not seeing the sales figures you need, you may want to take a look at your call to action on Facebook and other platforms.
What Is a Call to Action?
A call to action (or CTA) is the part of your marketing that encourages your leads to do something. It's the phrase or sentence that tells readers to "sign up," "get started", or "download a free trial."
This sentence has outsized importance in marketing because it is the one most closely linked to action.
What Is a Good Call to Action?
A good call to action will persuade leads to do something that advances your relationship with them and leave them satisfied at the end.
It will convey a clear message about the action a lead should take and the benefit they receive if they do. Then, the call to action will deliver that benefit.
Because of the competition for attention on Facebook and other marketing platforms, good calls to action are often short. They use a few powerful words to convey a meaningful message. In this blog post, we'll show you how to arrange these words to improve you call to action.
1) Define Conversion Event
Before working on your call to action, you should define a conversion event. What action, precisely, do you want leads to take? This will help clarify your call to action and the type of language to use. Your conversion event could be to sign up for an email list, try out a saved search feature, register as a member, view a listing, etc.
2) Provide Benefit
Your call to action should demonstrate a benefit. This provides the reason why your leads should take the requested action. Common benefits in real estate include up-to-date information, free consultations, exclusive details, and loan pre-qualification.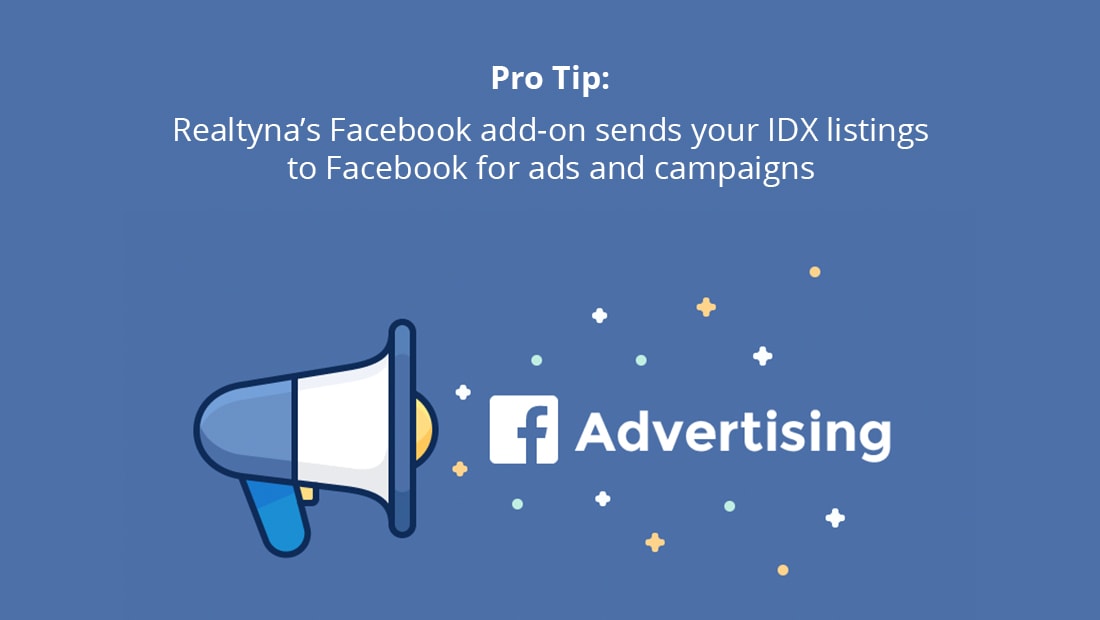 3) Make It Personal
You only have a few seconds to build a relationship with your lead, so you should use more personal language. You can address your leads directly by using words like "you" and "your." Or you can speak from their shoes by using "I," "me" and "my."
4) Demonstrate Expertise
You should imply leadership in at least one aspect of your business. This tells leads why they should listen to you over the dozens of other calls to action they've seen recently. Words that convey expertise include "insights," "advice," "answers," "data," "analysis," "consultation," "opinions" and "conclusions."
5) Stay Concise
Attention is fleeting on Facebook, so you should keep your call to action short. Several marketing experts say less than 150 characters is ideal.
6) Quantify
You should use figures to strengthen your message. If the benefit you offer is some sort of savings, how much? If the benefit is access to a database of listings, how many? Figures make your call to action more impactful and increase the chances your leads will follow it.
7) Imply Action
Your call to action is not a passive description of your product or service. It is a trigger for a specific action you seek. Therefore, your language should be direct and active. You should use the command form to motivate your leads.
8) Use Questions
Questions provide another good way to promote action because they naturally elicit a response.
9) Social Proof
If you can't make the case for your business in your call to action, consider someone who can. This can be a testimonial from a client who has used your services extensively. It can also be a subscriber count that shows the cost of missing out.
10) Instant Gratification
Don't keep your leads waiting unnecessarily. If you make the promise of a benefit, deliver it immediately. Your call to action should be predictable. If a lead follows an action, he should receive the benefit promised.
11) Pique Curiosity
Calls to action need to be powerful and concise, yes. But we should not digress into simple distractions. Instead, you should pique the curiosity of your leads and prompt them to think a little longer about your message and brand. You can do this by teasing your benefit without giving away the details.
Now you know how to write a strong call to action and convert more real estate leads from Facebook. It should be dynamic. Test it and then make adjustments based on conversions to find the optimal message for your audience.
For more from Realtyna, check out 12 Ways to Generate New Real Estate Leads From Old Blog Posts and 11 Ways to Increase Facebook Likes as a Real Estate Agent.