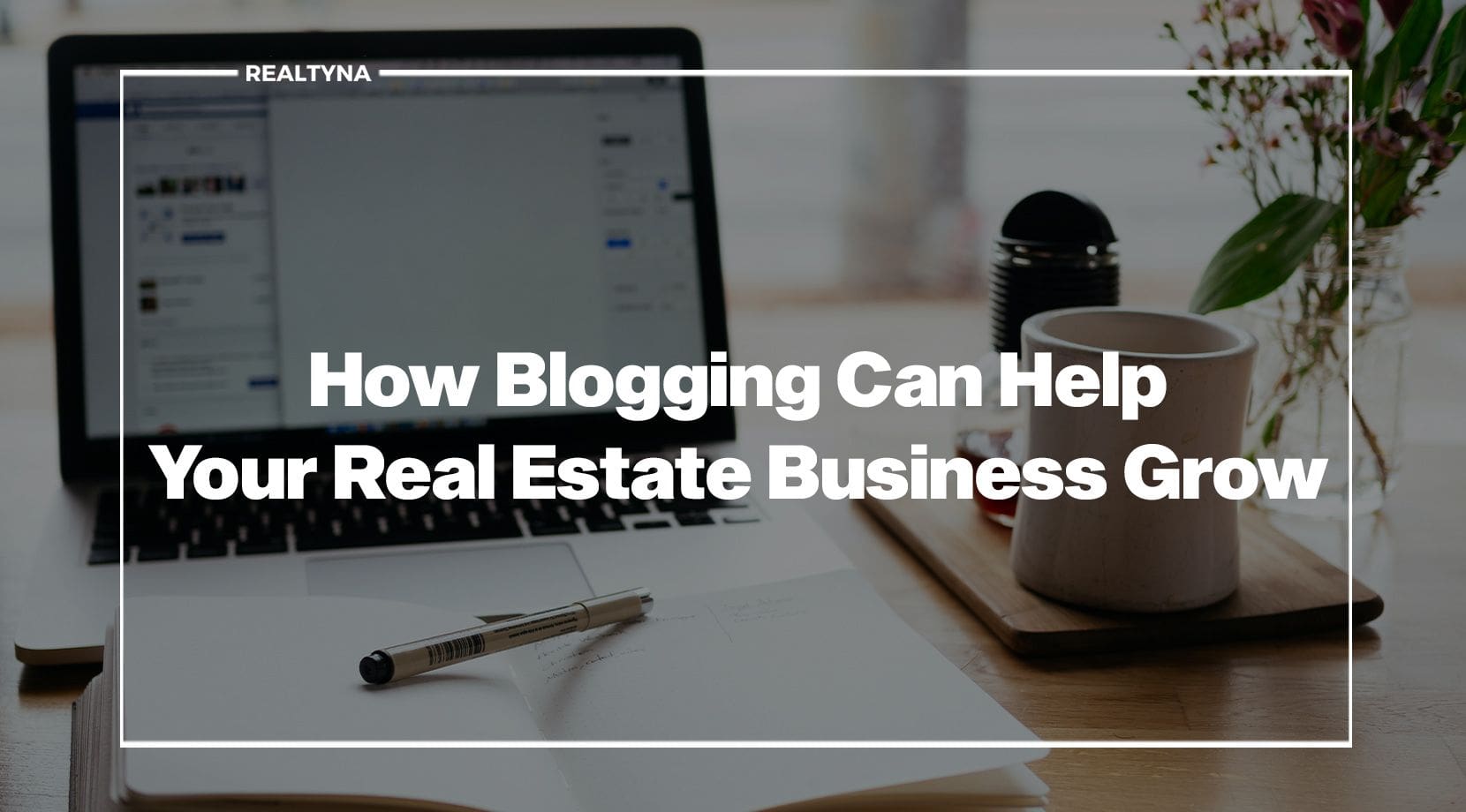 How Blogging Can Help Your Real Estate Business Grow
31 May 2021
Posted at 11:00h
0 Comments
What Is a Blog?
A blog is like an online newspaper produced by any person, corporation or organization. It's a discussion or instructive site published on the World Wide Web made up of modest, often casual newspaper-style text entries. Messages are usually shown in inverse chronological order, so the last message comes out first at the top of the webpage.
How Can Blogging Help?
An increasing number of companies are launching blogs to boost their products. These businesses in general attempt to make things airy and fun, keep contests or get prospective customers involved. Blogging gives you the possibility of connecting with your existing and prospective clients in a different, more colloquial way. Blogging is a great way of building trust with your aimed audience through high-quality subject matter that they find applicable.
How Does Blogging Work in the Real Estate Business?
When we start talking about blogging in the real estate business, we should keep in mind that we don't blog to track new leads, but to build up ourselves, gain trust from the client and become experts in the market. Having a blog gives you an opportunity to showcase your real estate expertise and knowledge.
I Have Never Tried Blogging, How Can I Start?
Writing about random topics will not help. You need to be intelligent and strategic about the title of your blog. Remember, when you invest your time and energy, do it in a smarter way.
Do research

.

See what people are interested

in and try to answer their questions in your blog

Be frank.

It's always better to show your openness and transparency. It will raise the trust rate from your readers and this is directly connected to your leads.

Use SEO

(search engine optimization). Your blog can help the

ranking

of your website as well if they are linked. Using key terms and sentences that are the most popular can bring many users to your sites. If you have good, really precious information about your site, it will make you appear higher in search rankings.

Try to create something precious.

What already exists can't be ignored, so try to

make unique content.

Do not plagiarise, but use different resources and develop your own ideas. It's always good to have your own style

Try to share.

As it is said, sharing is caring. Share your blog in as many places/social media networks as possible. It will not only help you to grow your business as a real estate agent, but it will also be helpful for other people to find profitable information.
Blogging has been a significant part of almost every real estate company's strategy. To make blogs work, you need to create a plan and be involved in its performance.
Sometimes the process of blog writing is not a piece of cake and it's, in some cases, not what we expect, but one should not let perfection be the enemy of satisfaction. So, try not to stop. Move forward. Don't give up, and the result will not be late. Blogs will help you to connect with your readers and clients, gain trust and display your knowledge in your field.