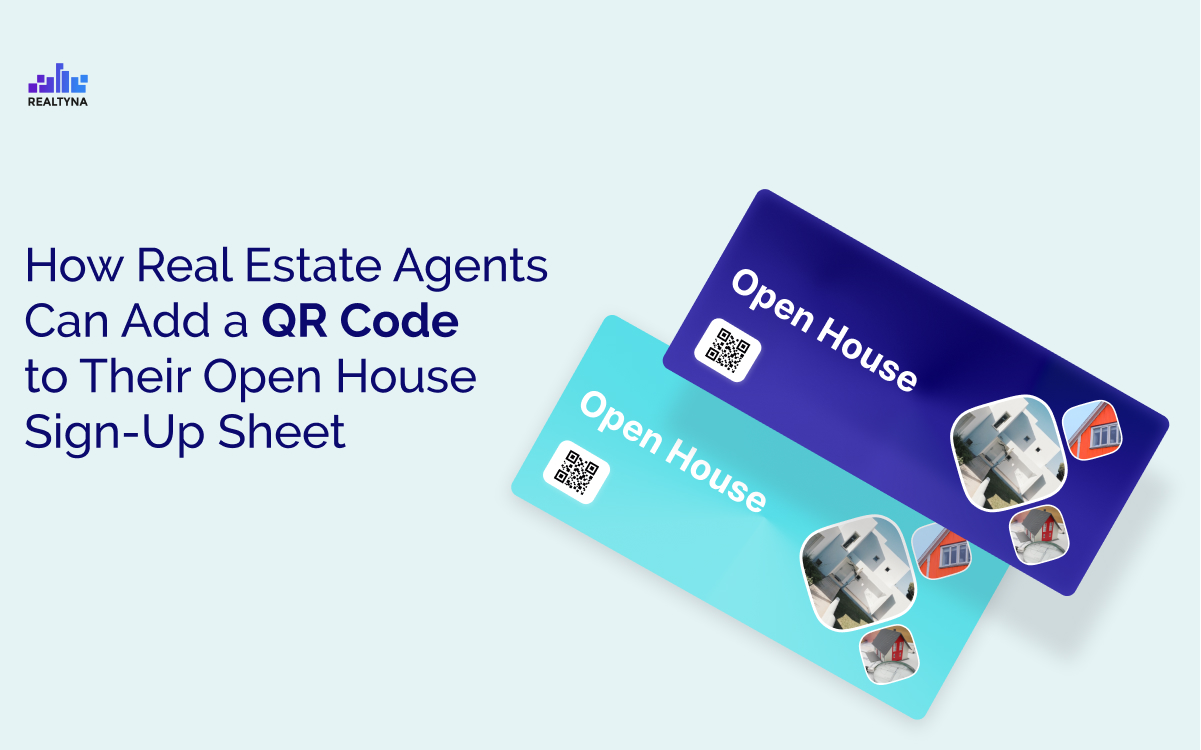 How Real Estate Agents Can Add a QR Code to Their Open House Sign-Up Sheet
16 Dec 2022

Posted at 11:00h
0 Comments
As technology improves, real estate professionals are presented with new and more effective methods to market their listings. We all know the role open houses play in closing deals, but what is an effective way to ensure that you keep up with all interested clients at your open house events?
Our best bet will be a QR Code sign-up sheet. QR codes are rapidly becoming vital tools in real estate marketing. It provides a hassle-free yet effective technique for Realtors to stand out from competitors.
There are different ways through which Realtors can use QR Codes to achieve easy marketing, draw traffic to their brands, as well as dominate in their local markets. And today, we will discuss how they can do that through open house sign-up sheets.
What Is An Open House Sign-Up Sheet?
An open house sign-up sheet is a convenient way for a property owner or real estate agent to collect visitors' contact information. One of the benefits of the form is that it allows guests to quickly and easily provide feedback.
How Can Real Estate Agents Add QR Codes to Their Open House Sign-Up Sheets?
Creating a QR Code for your open house sign-up sheet is very straightforward. The best and most recommended method for real estate professionals is through RealtyFeed or the White Label App QR Code Generator platform. Specifically designed for real estate agents, the platform provides all you need to be successful in your marketing endeavors from listing your properties and attracting potential buyers to creating advanced marketing campaigns to provide visibility for your real estate brand through a personalized app with your agent profile.
If you haven't signed up to the RealtyFeed platform yet, the first step to create your QR Code open house sign-up sheet will be to create your RealtyFeed account. Complete your RealtyFeed sign-up process in few simple steps. And after setting up your agent account, click on the QR Code generator menu to generate a QR Code for your open house sign up sheet.
The menu provides the necessary fields that your clients need for filling in their information. If you've generated all the necessary field that you want on your open house sign-up sheet, link your CRM, and a unique URL that contains your QR Code will be generated automatically. After successfully generating your QR Code URL, you can either physically print it and add it to your open house sign-up sheet so that visitors have the option of either filling their data physically or digitally.
Another great way to display your open house sign-up sheet QR Code is through the TV App. With this, you don't need to print out your QR Code. All you have to do is to connect the QR Code URL to your TV App and display the code on your smart TVs. As a result, your open house visitors can directly scan the QR Code from your Android or iOS TV to fill in their personal information.
Conclusion
There are several ways to market your real estate business. However, QR Code present an advanced and user-friendly way to provide your real estate business with maximum exposure. One of the most important reasons to use QR Codes in your marketing strategies is the fact that users easily interact with it as they are curious to uncover what is hidden within the code.
So to be highly productive in your real estate marketing campaigns and promote your business growth, use the RealtyFeed platform designed for real estate agents to create not only QR Codes but also as substitute for a real estate website if you don't have one.
For more real estate tips read:
Essential Tips to Consider While Holding Open Houses or Showings in the Real Estate Market
How to Generate Open House Leads With Realtyna's TV Add-on