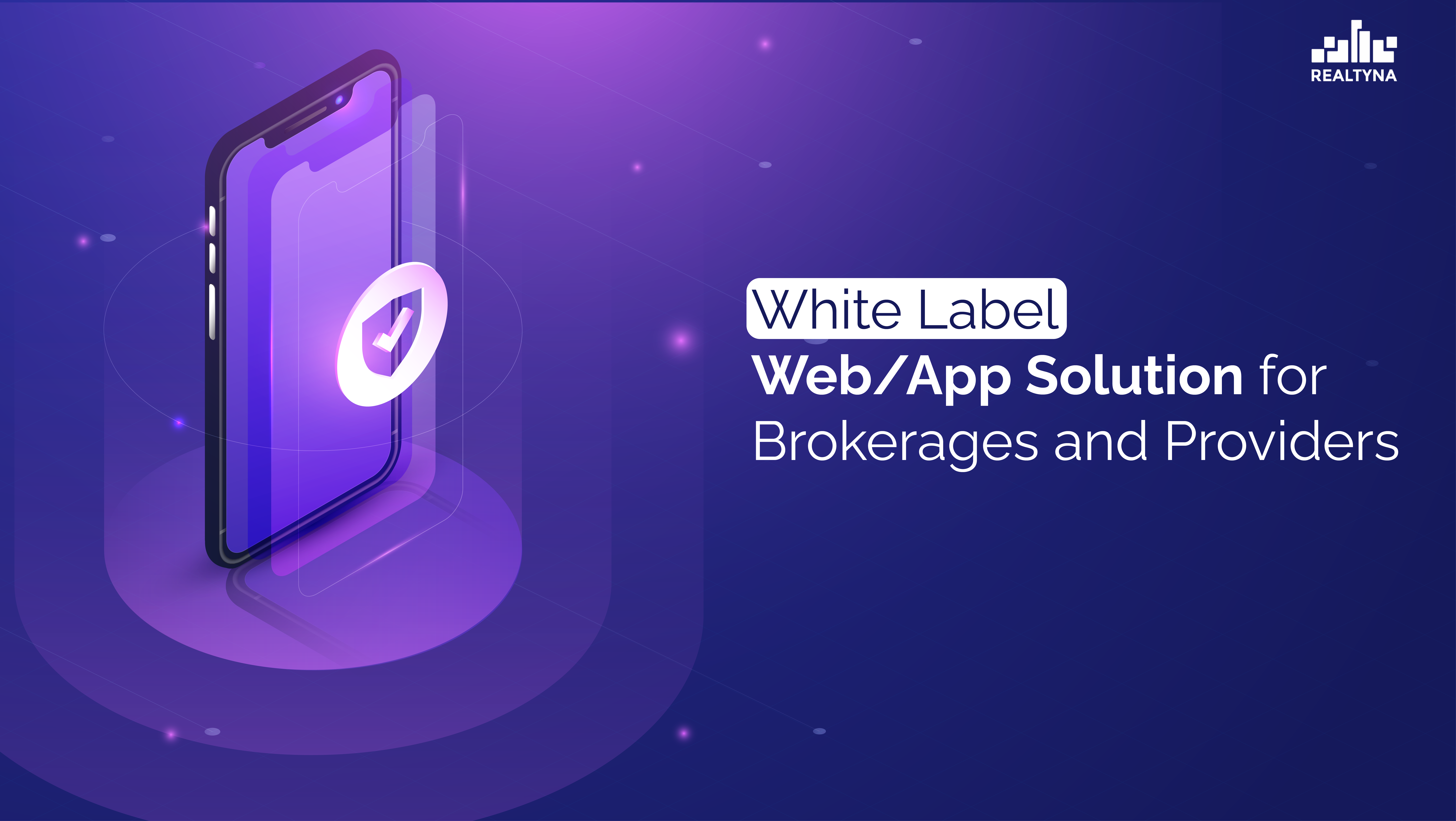 White Label Web/App Solution for Brokerages and Providers
16 Aug 2022

Posted at 11:00h
0 Comments
Creating an in-house product or a high-value service that can help real estate brokerages, MLSs, and Realtor Associations address specific challenges is the natural approach of every business. However, because of all the technical limitations and the lack of skill in developing bespoke solutions, it can be challenging for brands to do this on their own. In today's highly competitive real estate tech industry, quick responses and outcomes are essential.
But to prevent wasting time and resources, Realtyna has developed a white label solution— the White Label Web/App Solution for Brokerages and Providers that will help many brands with digital marketing and individualization of solutions. Expanding a company's reach and improving its marketing strategies is possible with the proper white label partner and customization options. For the most part, it is common for brands to want to white label a specific tool, and that is exactly what this new solution offers.
What Is the White Label Web/App Solution for Brokerages and Providers, and How Does It Work?
Designed by Realtyna for real estate brokerages, MLS providers, Realtor Associations, and all real estate professionals, the White Label Web/App Solution is a productivity tool to increase performance while marketing listing services in the best way possible. Through the White Label Web/App solution, real estate brokerages can provide personalized web/apps for their agents/members.
Another perk of the White Label Web/App Solution for Brokerages is that it serves as an attracting force for new real estate agents or new MLS member-sign-ups. A majority of highly qualified real estate agents only join brokerages, MLSs, or Realtor associations that offer them the best amenities and benefits. This new branded app-generating module is the best tool for these organizations to attract only the most qualified professionals and new sign-ups. So, new members can sign up and benefit from the extensive marketing solution available to them through a personalized branded mobile application. How does it work?

How It Works
The White Label Web/App Solution is designed to streamline branding for organizations and their members through an advanced technological system based on WordPress. As a result, real estate organizations can flawlessly provide their members with the best custom apps for high performance.
On a private dashboard, brokerages have complete control over the generation of real estate apps fully branded to each organization's website, including the Tablet app, Watch Apps, TV Apps, and iOS/Android mobile apps. Additionally, the solution's unique URLs, QR codes, and branding make the customization process easy to design. And when generated, it is dedicated to one user/agent.
Real estate organizations can now provide their clients with feature-rich applications with modern designs using White Label Web/App Solution for Brokerages/Providers. The app solution is a hands-on marketing toolkit for an immersive user experience. The custom-branded applications offer real estate professionals a platform to better connect with consumers through innovations while marketing their services effectively.
What You Get With This Solution
Feature-rich software

Provide your consumers with a wide range of tools to quickly assist them.

Customized branding

Easily generate and own personalized real estate applications

Increase property listing exposure

Generate high-quality leads

Complete control and ownership of data

Increased visibility on Google Play, iTunes App Store, and search engines
What's More?
With the White Label Web/App Solution, you'll have access to a wide range of search, property, and map tools, agent profiles, and a variety of filter options. Increase member sign-ups to your brokerage/organization using technologies you and your agents can rely on.
For more information about the White Label Web/App Solution for Brokerages and Providers, contact one of our experts here.