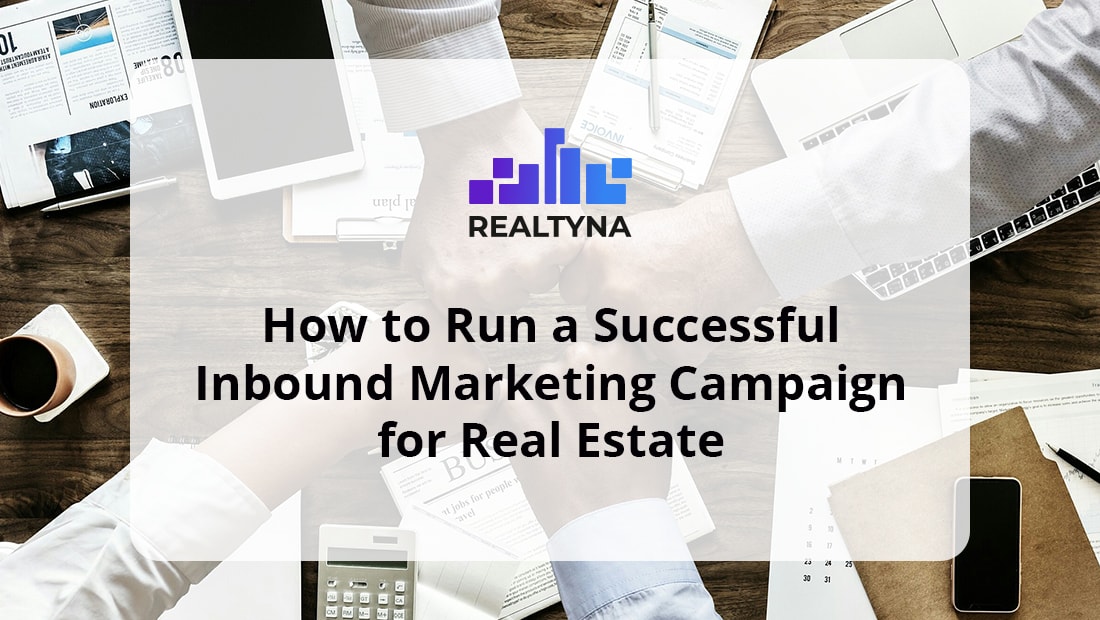 How to Run a Successful Inbound Marketing Campaign for Real Estate
04 Nov 2019

Posted at 10:30h
0 Comments
The ways to reach your target audience has changed over time. The internet and the vast variety of using it made new opportunities for businesses. The technological revolution made it possible for your audience to open a virtual door and look inside your business. They can find you, when needed. That is what we call "inbound marketing".
Inbound marketing is a new opportunity for your real estate business to generate more leads by analytical observation of your own. You don't have to wait too long and can have your own opinion about the possible result. Which brings us to our article today: How to create a successful inbound marketing campaign for real estate.
How to Create a Successful Inbound Marketing Strategy for Real Estate
Inbound marketing is one that tries to attract leads (usually on the internet) by appropriate content and different technological strategies. Here is some advice that you can take into consideration in order for your real estate marketing strategy to be flawless.
Creative Content
Writing creative content is one factor to attract more leads. But understanding what the creative approach is differs in every field. In order to understand what is creative for your business, you must analyze your audience. Who they are and what they would like to read.
As a real estate agent, you should write blogs for buyers about buying a house, the process that they must go through, what to consider, how to find a desirable house and so on. You can also consider anything else that could be useful or entertaining for that audience. Record videos, or show infographics. In order to make your content unique, you must always think as if you were the buyer, what would you like to see on your webpage.
After writing useful blogs, posts on social media. Don't forget to stay focused on the task and answer the questions which might be asked on your site. As answering questions can help you in the lead generating process, you can also lose your leads, if you don't respond to your users questions.
Good quality content will help you to get more trust. Moreover, knowing how to use keywords, and how to make a good SEO content will help you to be seen more on Google.
You can also consider using email in your business. Ask your visitors to send you feedback or just contact in case they have questions.
Design your Website with Intention
What do all buyers want today? To get as much information as they can from one certain source. Buyers use different devices for property searches. They can see several websites and decide which gives them the complete information. You may have collected all the useful data, but one more important thing is how you display this on your website.
If you have all the necessary information on your website: demographic information, information about schools nearby, implemented different beneficial social media add-ons in it, your lead will stay on your page. This can help them to make faster decisions as well.
With Realtyna's WPL Pro, you can provide your real estate website with various kinds of important information, as it has different useful tools, add-ons, and themes.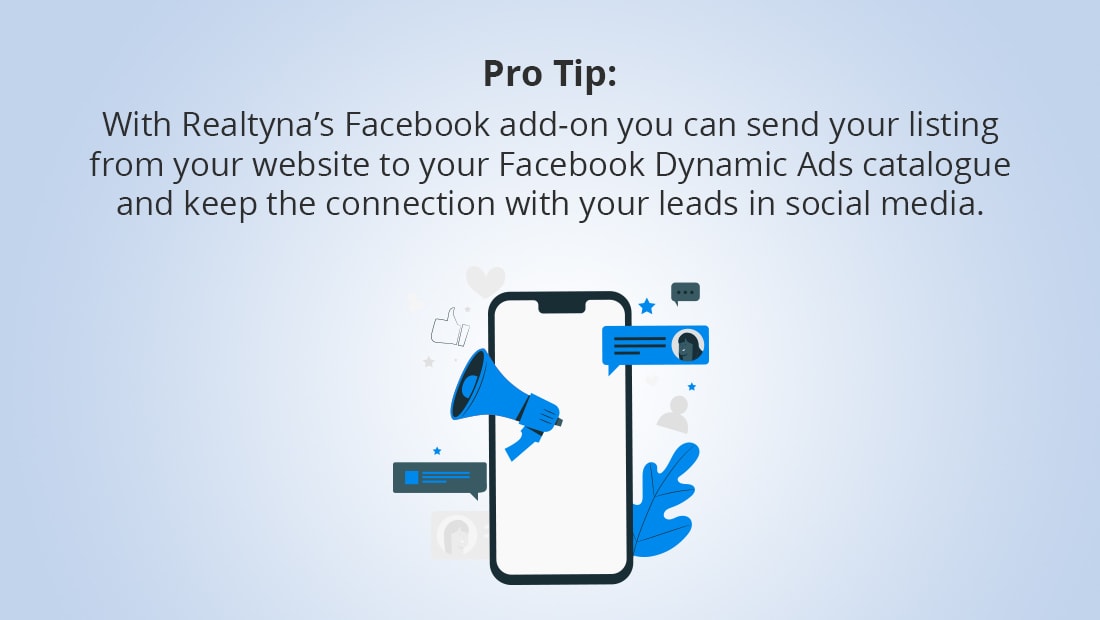 Use Social Media
I think the importance of social media in your real estate business is well known for everyone. It is especially useful for successful inbound marketing campaigns for real estate. It's simple: Social media helps you to generate more leads. It's one of the most important elements in your inbound marketing strategy. Social media gives you an opportunity to create high-quality content and attract an audience.
You must know what kind of content will be useful on Facebook, Instagram, Twitter, Pinterest, and etc. Do you know what kind of information people find more attractive? Usually, a brief post, which gives them an imagination about the whole thing. So you can use infographics, videos, brief and creative texts.
Social media gives you a chance to interact with users, answer their questions and ask at the same time.
Research, Research, Research
How do you know what's working on your inbound marketing campaign? By researching internal data. You can do it in different ways.
One common way is by using Google Analytics in your researching process. It will provide you with the information on which keywords were used, what was the traffic like and gives you an idea of how users behave on your website.
One more way for analyzing your inbound marketing campaign is Realtyna's User Analytics Add-on. With the help of it, by choosing a date range, you can see how certain listings, searches, neighborhoods or complexes performed on your real estate website.
Researching how your inbound marketing campaign works, gives you a chance to improve the mistakes and choose correct directions.
Inbound Marketing VS Traditional Marketing for Real Estate
Traditional marketing is always beneficial for your business. Advertising on TV, on journals, radios, and printing billboards still work and are important in different cases, but inbound marketing has changed the approach to the whole marketing strategy for real estate.
Inbound marketing is more like a "pull" marketing. It brings you your clients. As more and more leads research the information online, they will find you. You may not know whether or not people will be interested in TV or radio commercials, but you know, that the users, which search the information on your website are real buyers.
Moreover, low cost is something to consider while comparing inbound marketing with traditional. Advertising on the internet is cheaper. Relying on Statista.Com research, from 2012 until 2018, marketers have been reducing their budgets for traditional advertising and are using it on digital advertising instead. One more thing is that you can determine your audience and know that the message you sent wasn't in vain.
In this technological era, while millennial buyers know the value of inbound marketing, are active on social media and on different platforms, you can be sure that they will get your message.
For more information about real estate marketing strategy you can see the following blogs: Narrow Your Business Focus With Real Estate Niche Marketing and Generate More Leads Today and 5 Marketing Tips for Real Estate Agents Who Don't Like Marketing.