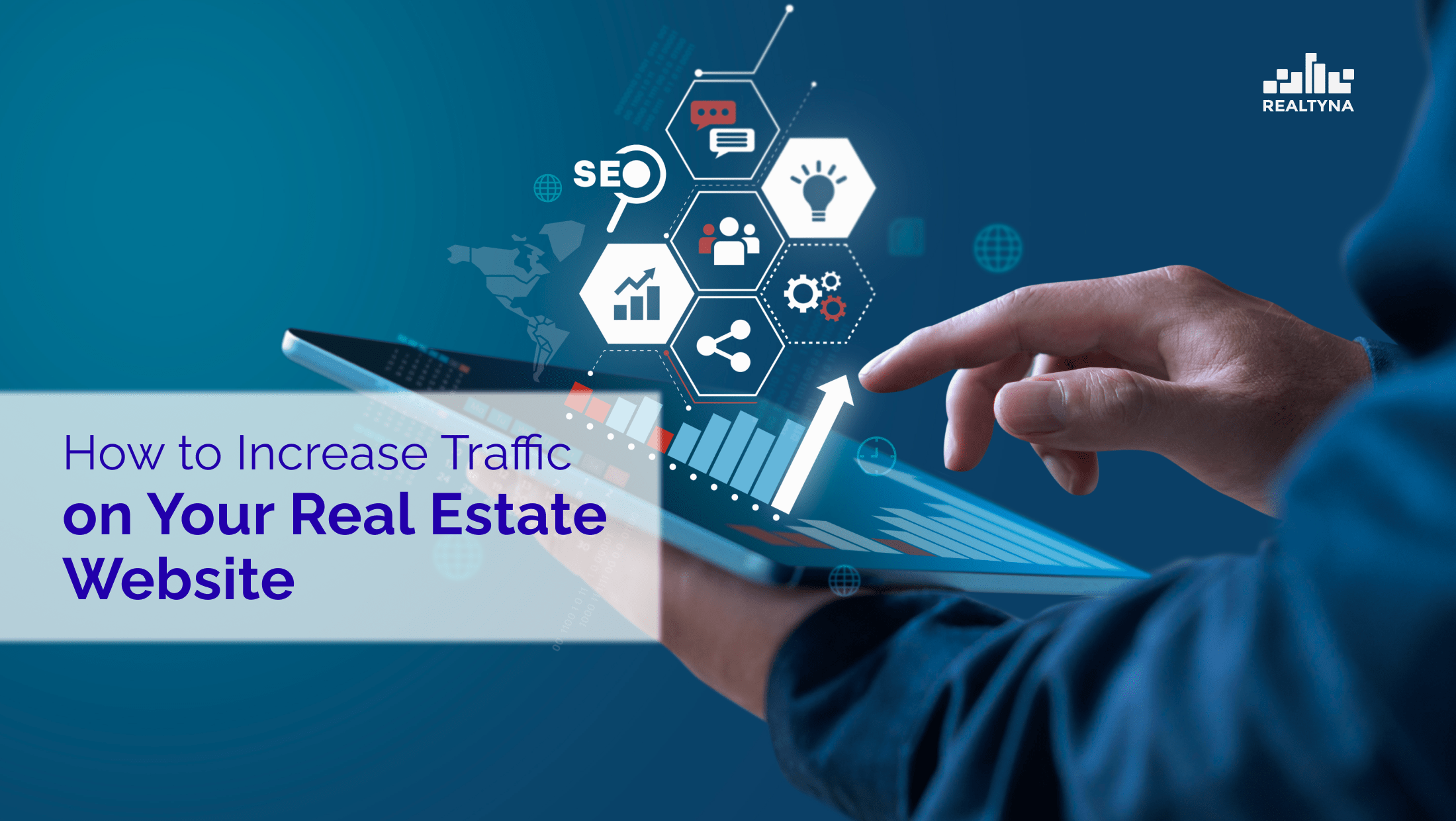 How to Increase Traffic on Your Real Estate Website
26 Aug 2022

Posted at 11:00h
0 Comments
We all know the role of massive traffic on a website. Increased traffic on your real estate website means more clients, business growth, and improved website authority. But how do you do it?
The real estate industry is very competitive, and as a professional in the field, you need traffic and users to spend more extended periods on your website. It can be challenging for agents to achieve, but with the best practices, you'll be well on establishing a solid online presence. Below we will share a few secrets that will help break even and bring traffic to your website.
Ways to Increase Your Website Traffic
There are several ways to increase your website traffic. You might be familiar with some of these practices, but let's see how you can make them better!
Having an Attractive and Mobile-friendly Website
There is great emphasis on user experience these days. It is one of Google's determining factors for a great website. In addition, most of the world's population owns a mobile phone, and 89% of searches and activities are carried out on phones. So for real estate agents to attract the right traffic to their website, they should make it easy to access, mobile-friendly, and aesthetically pleasing.
Besides being mobile-friendly, aesthetics play a great role in keeping website visitors on your website. Have a catchy and attractive yet simple website design for clients to stay engaged while exploring information on your website. This also increases the quality of leads generated by your website.
Use Social Media Platforms
Social media is one o the most instrumental tools for improving website traffic. While you post useful information about your real estate business and services on social media, it is also as crucial to have your website links in the bio of all your social media accounts is crucial so that clients can easily visit your website for more information. However, if you don't have a social media platform for your real estate business, it is crucial to jump in and create one right now to make the most out of all the free marketing channels at your disposal.
Always Offer Value
One of the main reasons why users will visit your website is because of the value they gain. Offering value through content such as videos, webinars, podcasts, and blogs increases the number of people who visit your website to educate themselves on a particular topic.
Devote time to creating high-quality blog content, videos, and other content for your website. This will help attract more clients to your website and boost your online presence, keeping you ahead of competitors.
Always Use Relevant Keywords
Keywords are very effective, especially for search engine optimization. If you want your real estate website to be the first on search results, always ensure that your content is optimized with the right keywords for your niche. Use keywords relevant to your websites and blogs and any content you post to make it easy for search engines to understand your website content. This will improve the number of people across your blogs and websites through search results. Sometimes it might be challenging to know which keywords actually work for your business if you are still very new to search engine optimization. Check Realtyna's SEO services to get more information on content, tools, and practices to increase your website traffic.
Bottom Line
Making your website accessible and available at every search is key to increasing site traffic and lead generation. The points we've discussed above are only a few ways you can improve your website traffic. Ensure that you use these best practices and useful tools to make the process hassle-free.
Helpful Articles:
How to Run SEO Into a Major Source of Lead Generation for Real Estate Agents
5 Real Estate Marketing Ideas to Help Increase Your Brand Awareness