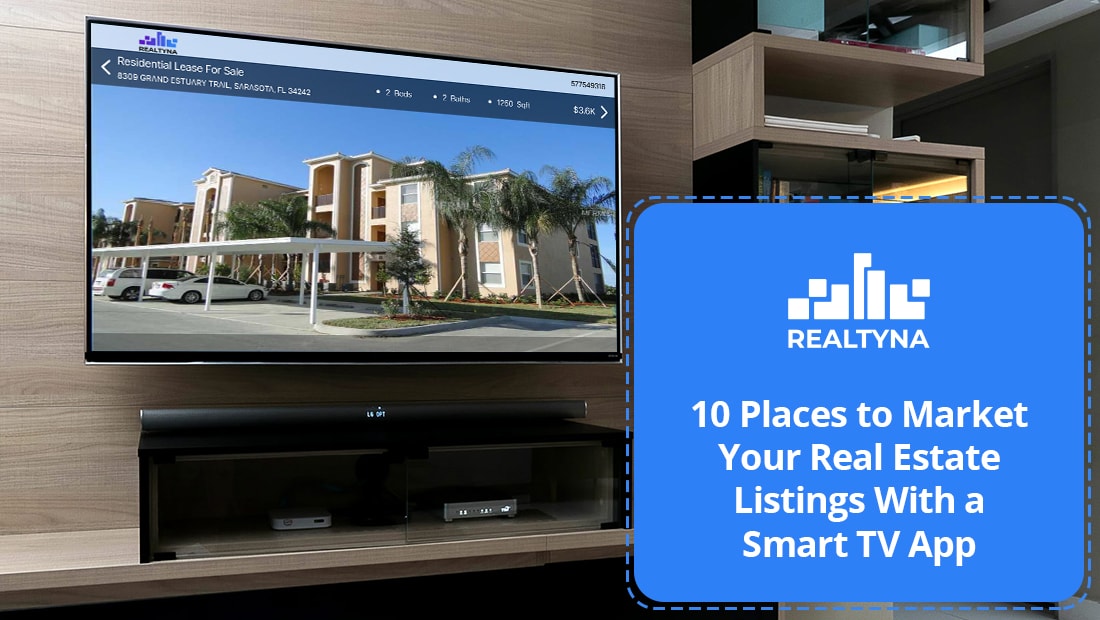 10 Places to Market Your Real Estate Listings With a Smart TV App
21 Aug 2019

Posted at 10:00h
2 Comments
TV apps can broadcast real estate listings from your website to a smart TV pretty much anywhere in the world.
This creates some unique marketing opportunities for agents and brokers.
Here are 10 places you can market your real estate listings on a smart TV.
1. Open House
The attendees may be there to see the home you are in. But this does not mean you cannot market other homes to them. Set up your TV in a natural location and let visitors check out your entire property portfolio.
2. Front Window
Foot traffic means people and people mean potential leads. If your office is on a busy street, you can place your smart TV in a front window and let those passing buy check out what is available for sale.
3. Trade Show Booth
You do not need to bore attendees with another tri-fold display board. Instead, you should add your smart TV listings display as an interactive element. This gives your visitors something interesting to look at and shows you are on the cutting edge.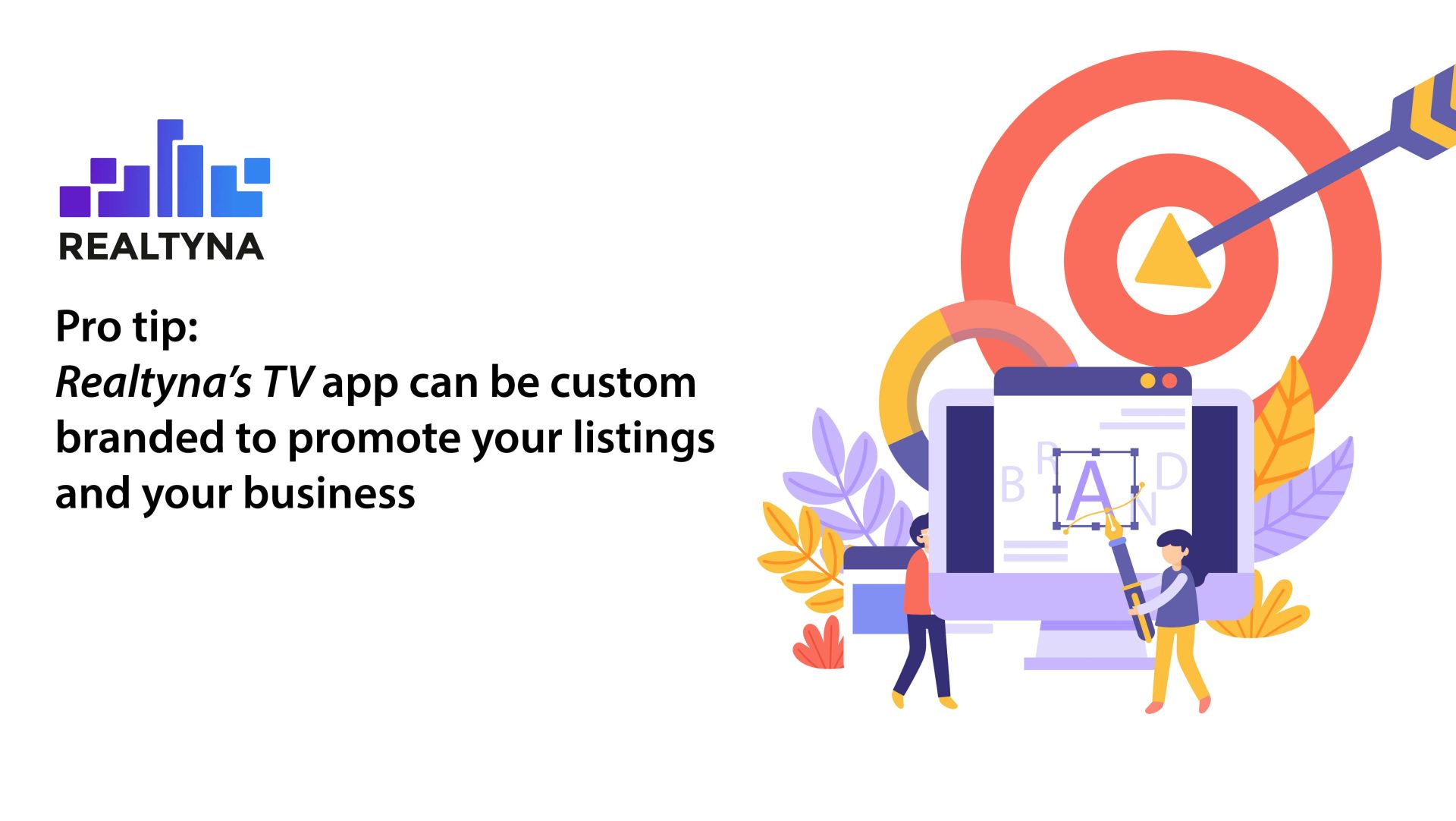 4. Office Lobby
Drop the flyers and brochures. Give people the most up-to-date listings with a TV app, you can save money on printing and liven up your office lobby.
5. Local Coffee Shop
There are tons of advertising you can do with a smart TV. Partnering with a local coffee shop is a particularly good fit. It's a high traffic area frequented by visitors and locals, and it's a place where people like to hang out.
6. Career Fair
A smart TV can help promote real estate at large. Show how sales and technology combine to make real estate a fast-paced, dynamic career.
7. Airbnb
If you manage an Airbnb or know someone who does, you can look into installing a smart TV with your listing display. AirBnBs present a great opportunity because they are mostly frequented by visitors who may someday like to move to your community.
8. In the Background
If you do a lot of webinars or Skype calls, you can use smart TV as a dynamic background. You can also use your TV listings as a background to photos.
9. Community Center
Community centers are gathering places for local residents. This makes for a good place to broadcast what is happening with community real estate.
10. Gym
Gyms have a lot of TVs. Maybe you can display your listings on one. It's worth checking out.
So now you know 10 places to market your real estate listings on a smart TV. Questions or feedback? Leave them in the comments. Or fore more Realtyna content, check out: 14 Tips to Gamify Your Real Estate Office