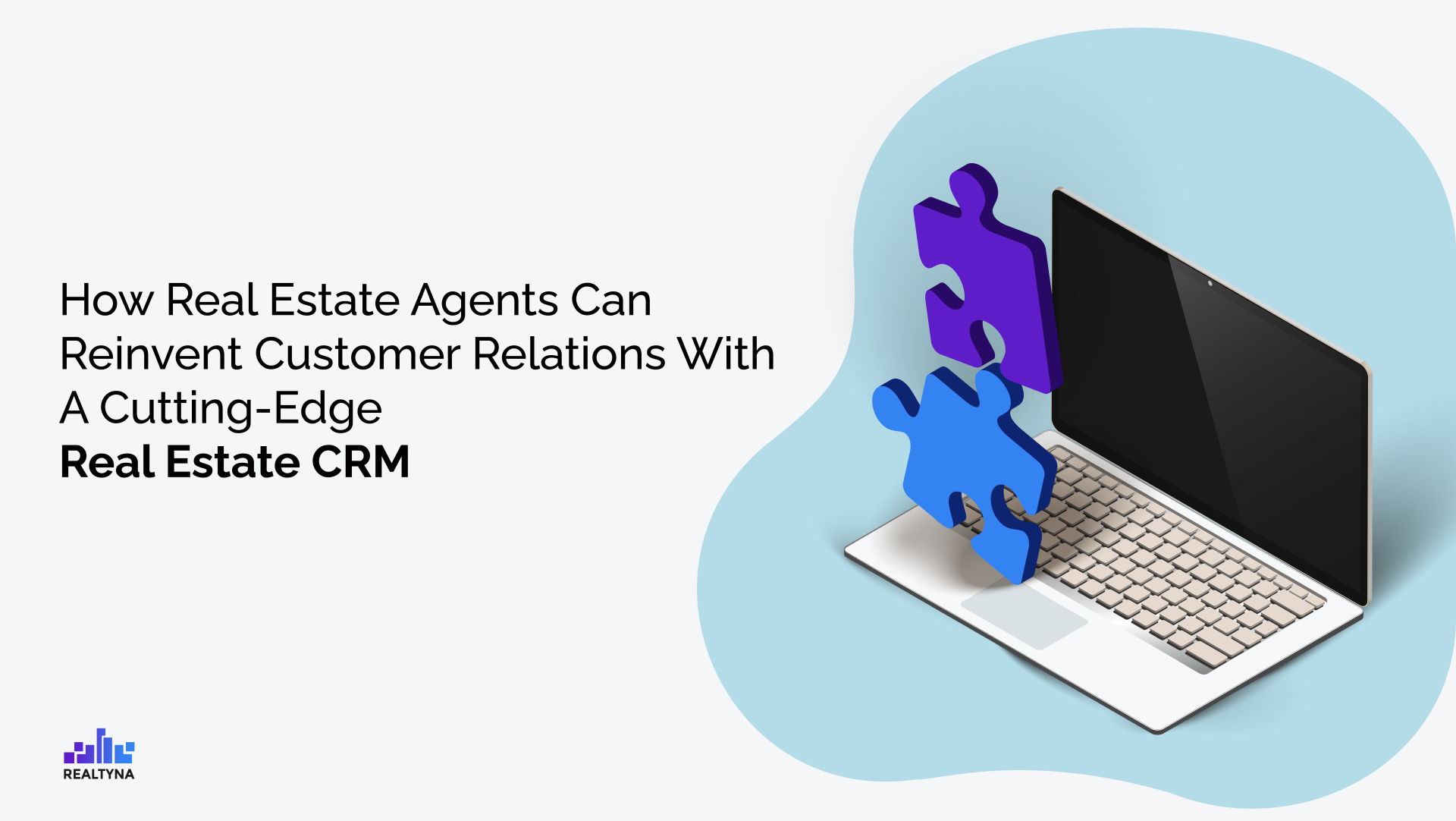 How Real Estate Agents Can Reinvent Customer Relations With A Cutting-Edge Real Estate CRM
02 Mar 2022

Posted at 11:00h
0 Comments
Because of the increasing use of social media and other online platforms worldwide, businesses are pushed to go where the customers reside! Which is online. While developing strong client interactions online is challenging for any firm, it is particularly difficult for real estate agents. In which case, a toolkit is not enough to provide detailed information of properties, manage financial transactions, and maintain a database of clients, although these components are essential.
The primary challenge for real estate companies is to create client experiences that provide measurable value in exchange for the consumer's attention, time, and data. A real estate-specific customer relationship management toolkit is the solution, where the focus is more on the people than on technology. So let's dive right in!
What Is Real Estate CRM?
Real estate firms are switching from traditional CRM methods to more social real estate CRMs, realizing that their mission is not only to manage customers but to promote collective interactions and provide value. In addition to assisting in managing client interactions, real estate CRM software also plays an essential part in developing brand awareness and generating income.
Real estate CRM makes it easier for Realtors to increase their productivity and be more efficient by closing more deals, managing contracts, transactions, etc.
Using a real estate CRM to capture and analyze leads saves time through automation. For example, Realtors can automate the process of lead follow-up and categorize leads based on their priority.
How Realtors Can Manage Customer Relationship With WPL Real Estate CRM
For real estate agents with an active website, having a good CRM that addresses concerns about customer relationships, from managing data to generating new leads, is vital. Realtors can streamline this process and manage all their leads in one place while providing a great customer experience through a real estate CRM.
The success and profitability of a real estate business are directly tied to the quality of its relationships with potential, present, and past clients. You can achieve this through real estate-specific software. One of which is WPL Real Estate CRM, a sophisticated yet straightforward solution that automates everything from lead generation lead nurturing to lead follow-ups. It gives you the ability to manage your clients' needs, help them achieve their goals, and track your leads' interests. Real estate professionals can take advantage of the following features with this solution:
Lead capture

Gathers necessary customer information

Monitors customer activity online

You can efficiently distribute roles in the system.
Additional features include:
Advanced contact and request form

User-friendly interface

Administrators can regulate privacy and access level

Event management and reminder System

Admins select which fields appear on the saved search function for agents

Supports unlimited agents and contacts

Advanced search filters for contacts, requests, and more

Membership Add-on

provides the ability to sell real estate CRM features.
Last Words
A real estate CRM system is a must-have tool for every real estate business. Besides storing all data in one place for easy access, it provides insights into your customers' interests and helps with lead generation. Like WPL Real Estate CRM, it is safe to say that appropriate customer-focused technology can significantly improve customer relationships, empower real estate agents, generate new leads, increase sales, and improve the business's overall performance.
People also search:
Ultimate Guide to Real Estate CRM
How Customer Relationship Management Improves Real Estate Agents' Work