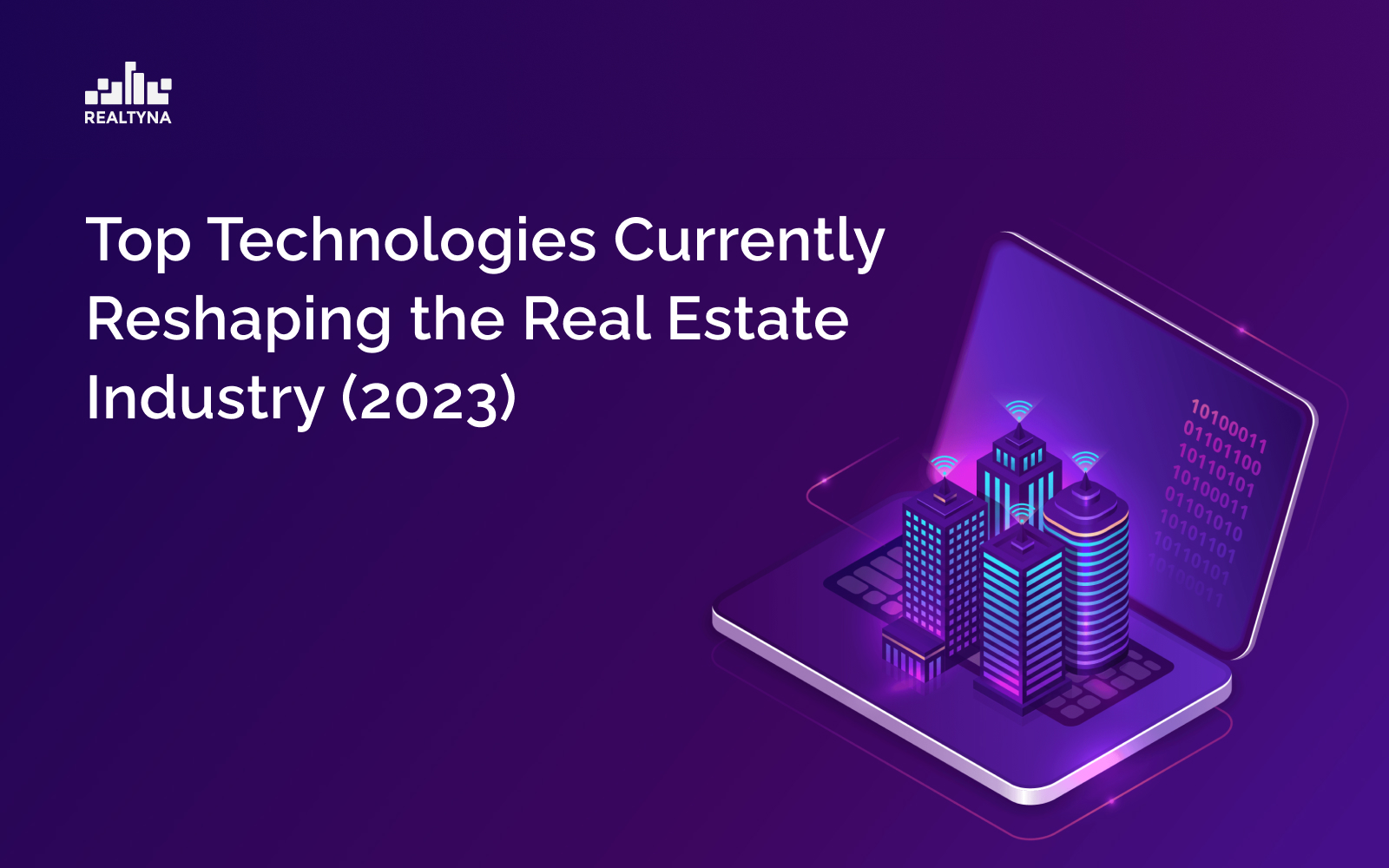 Top Technologies Currently Reshaping the Real Estate Industry (2023)
14 Apr 2023

Posted at 03:52h
0 Comments
Like in most sectors, technology is reshaping how real estate businesses are conducted, and we're here for it! Not only has technology made the industry more efficient, but it has also streamlined business processes, creating a better experience for real estate professionals. In today's article, we will discuss the top technologies taking the real estate world by storm. And if you're interested in learning more about these tools, keep reading!
1. RealtyFeed API
If you're a real estate professional or web developer looking for fast and dependable access to property listings, RealtyFeed API is the tool for you. Developed by Realtyna, the real estate API offers top-of-the-line features, making it one of the market's most reliable and efficient options. RealtyFeed API's speed and security are two of its most notable qualities, all supported by AWS. This means you can trust that your real estate data is safe and secure while enjoying fast and seamless access to data.
Also, the fact that RealtyFeed API consistently provides fresh property listings is a major plus. With this API, you can be sure you're accessing the most accurate and up-to-date information available.
2. MLS Router™ API
MLS Router™ API is another technology revolutionizing the real estate industry. This tool provides developers access to MLS data feeds for property listings, all through a headless architecture that's both flexible and customizable. You can bet on both speed and security while working with the MLS Router™ thanks to the robust AWS backend that it uses. In addition, you'll have access to the highest quality MLS data sourced from the most reputable MLSs in the United States and Canada.
3. QR Code Generator
The QR Code Generator is a simple yet powerful tool that allows real estate agents to easily create online marketing campaigns for their listings. This tool allows Realtors to create QR codes for their listings, open house events, and real estate signages. The exciting part about this tool is that these codes can be printed on marketing materials, such as flyers, brochures, and business cards, and scanned by potential buyers to access more information about a property or service. This technology benefits agents who want to provide a seamless and interactive experience for their clients.
4. Social Impact Add-on
The Social Impact Add-on is a must-have tool if you're a real estate professional looking to level up your social media game. This add-on is designed to help real estate pros increase their reach, engagement, and productivity on social media. One of the best features of the Social Impact Add-on is its ability to add multiple links to your social media bios seamlessly. This lets you direct followers to your websites, giving them more information about your listings without changing the link in your bio. The tool provides a simple yet powerful approach to streamlining and improving your social media strategy.
Conclusion
As technology evolves, real estate processes and transactions get more streamlined, increasing efficiency and business success. Jump on the bandwagon and start using the industry's most effective tools to get the most out of your real estate business while providing more interactive experiences for your clients.