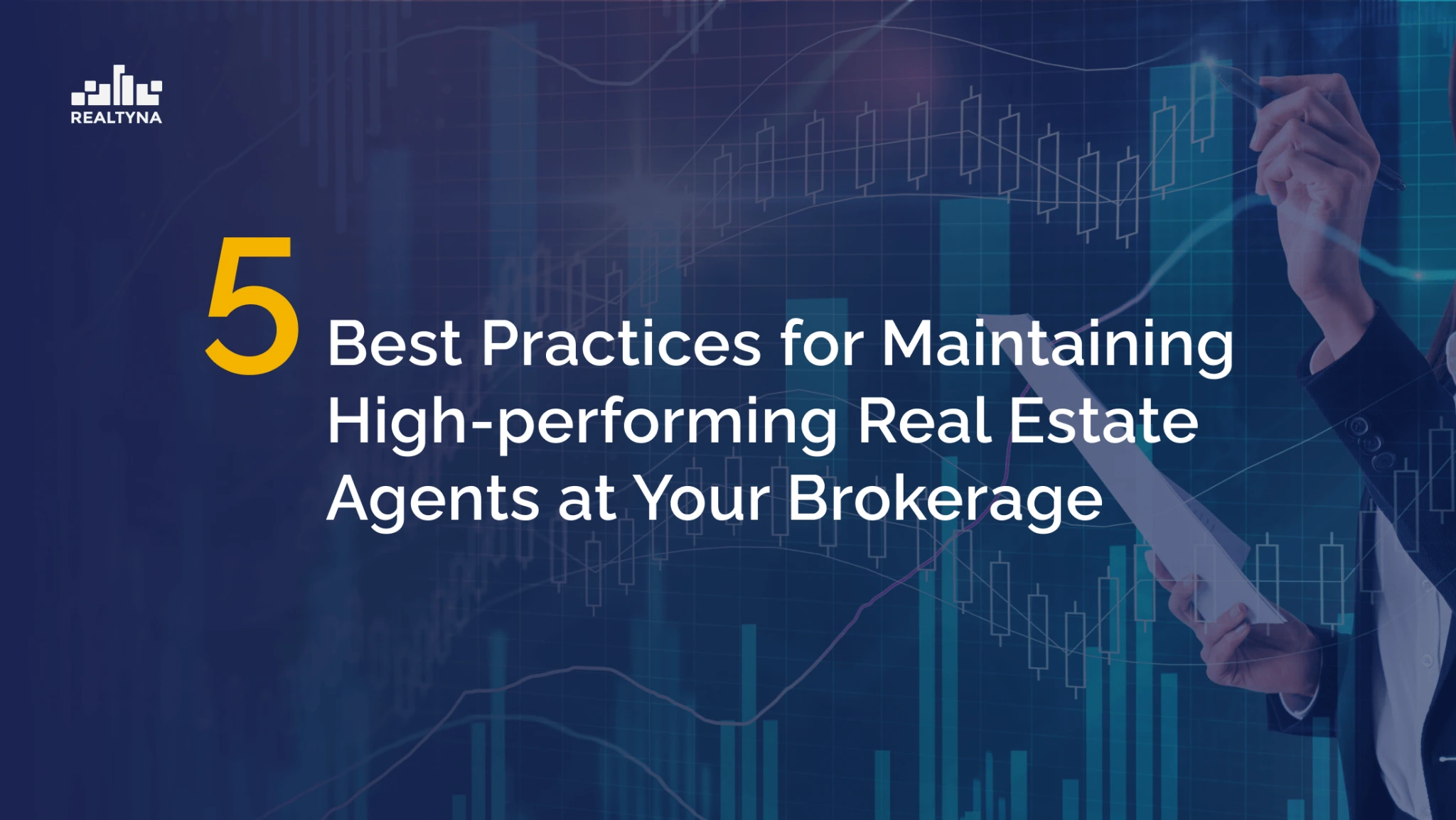 Five Best Practices for Maintaining High-performing Real Estate Agents at Your Brokerage
11 Jan 2023

Posted at 11:00h
0 Comments
Maintaining a successful brokerage means ensuring that all agents perform at their best. As leaders of brokerages, you might have noticed how challenging it is to manage human resources. Thus, real estate brokers must adopt the best practices to keep their agents engaged to encourage high performance. In today's article, we will share a few ideas for real estate brokers looking to improve agent performance at their brokerages.
Real Estate Brokerage Best Practices for Agents' Growth
Here are our top recommended best practices for brokers to maintain high engagement for real estate agents at their brokerages for high performance.
Support Your Agents
To begin, showing agents maximum support is critical in keeping them engaged. For example, brokerages can offer mentorship programs to agents to maintain and create a positive work culture. Also, brokerages must assist and support their agents in any way possible. Professional branding, marketing, and website building are some ways brokers can help their agents to succeed, which is now accessible through tech tools.
Give Them Time Off
There's no doubt that everyone needs a break from work sometimes. Having a healthy team is essential for business growth. In this regard, brokerages should, from time to time, give their agents time off to take a break from all the back and forth from work. Also, giving agents time off allows them to regroup and bounce back, ready to close more deals with new techniques and strategies.

Offer Them the Latest Technology
Furthermore, offering your real estate agents the latest technologies will go a long way in helping them retain customers, give them new and improved marketing techniques, and facilitate their work. Some of the top technological solutions for brokerages to offer agents include brokerage solutions such as
RealtyFeed®

Real estate TV App

iOS/Android and Watch App

Privileged® Listings

, and more on Realtyna.
Healthy Work Environment
Another best practice for maintaining high-performing agents is creating a good work environment. To attract and keep top agents, create a conducive office environment. Agents are more dedicated to their work when the environment is friendly and stress-free.
Focus on Culture
Team building is very crucial when it comes to establishing a network of highly-productive real estate agents. Building a culture and organizing team activities, events, and social gatherings to promote networking among your agents is a good practice for excellent agent outcomes.
What's More?
Investing in your agents is investing in your brokerage's long-term success. So, brokers should research from time to time to ensure they adopt the best practices to encourage agents' performance.
Read More:
How Privileged® Listing Can Give Your Seller Peace of Mind
Why WPL Real Estate CRM Is Essential for Your Business