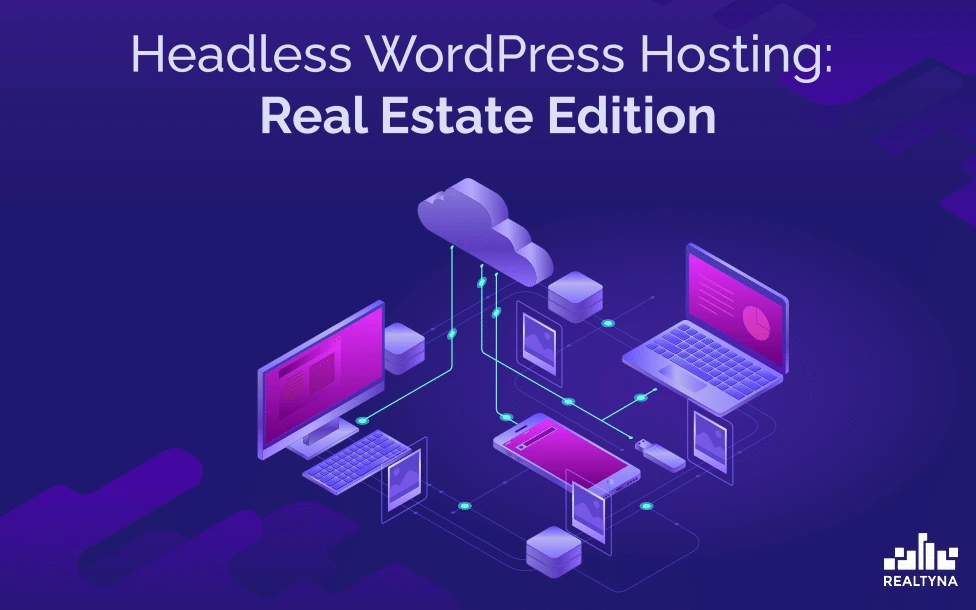 Headless WordPress Hosting for Real Estate: Real Estate Edition
03 Apr 2023

Posted at 10:00h
0 Comments
Considering giving headless CMS a shot? Great! While any server can host a headless website, a server configured specifically to tackle common issues of real estate websites is vital. By integrating WordPress with the Headless framework, content publishers avoid the risk of losing key functionality like SEO optimizations, data, post previews, layouts, and the ability to generate rich content. In addition to a top-tier web hosting solution available to you, RealtyFeed API's headless platform provides fewer security concerns, less maintenance, smaller hosting burden, and more.
A headless frontend from an edge network protects your real estate site from brute force attacks such as DDoS or others. So combining a decoupled real estate hosting service with tools such as WPL Pro, a WordPress framework known for its resilience and scalability, puts your website well ahead of the competition. Continue reading to learn how transitioning to a headless WordPress hosting service benefits your real estate website.
Features to Consider When Choosing a Headless Real Estate Host
Finding a reliable host is a major challenge when implementing a headless WordPress website or just any website. However, the key factors below will help make your decision easier:
1. Security:
Security is, unsurprisingly, a top priority for customers when selecting a service provider. Because cybercrime has become steadily worse over the years. A strong emphasis on security is more crucial than ever. RealtyFeed API-powered hosting provides top-notch protection against unauthorized access and eliminates data vulnerabilities, destruction, or alteration. The headless host is equipped with cutting-edge security capabilities like a web application firewall, SSL, distributed denial of service prevention, two-factor authentication, and threat monitoring by separating your live site from WordPress to keep your data safe from cyber attacks.
2. Speed:
Site speed is a significant factor in the overall quality of a website. And because Google values a positive user experience, ensuring your website loads fast with no downtime is important for your best SEO practices. Headless real estate hosting increases your website speed by rapidly optimizing WordPress to headless architecture.
3. Reliability:
Regardless of the performance, security, and customer service, your real estate website hosting service provides, it is essential that their servers be as dependable as possible. Given that even a few hours of downtime can result in thousands of dollars in lost income, avoiding it is essential.
4. Cost:
The cost of a managed hosting service varies widely. Taking steps to avoid paying too much while accessing high-functioning features is essential. The good news is that real estate website hosting on a headless platform with RealtyFeed API does just that. Time and money spent on developing a cumbersome backend is easily avoided with the headless WordPress hosting service.
5. Support:
When working with a new hosting provider, you will always have concerns or questions. The situation can quickly become frustrating if you can't reach them. So, using RealtyFeed API's premium hosting with support designed to tackle the needs of real estate-specific websites will save you any hassle.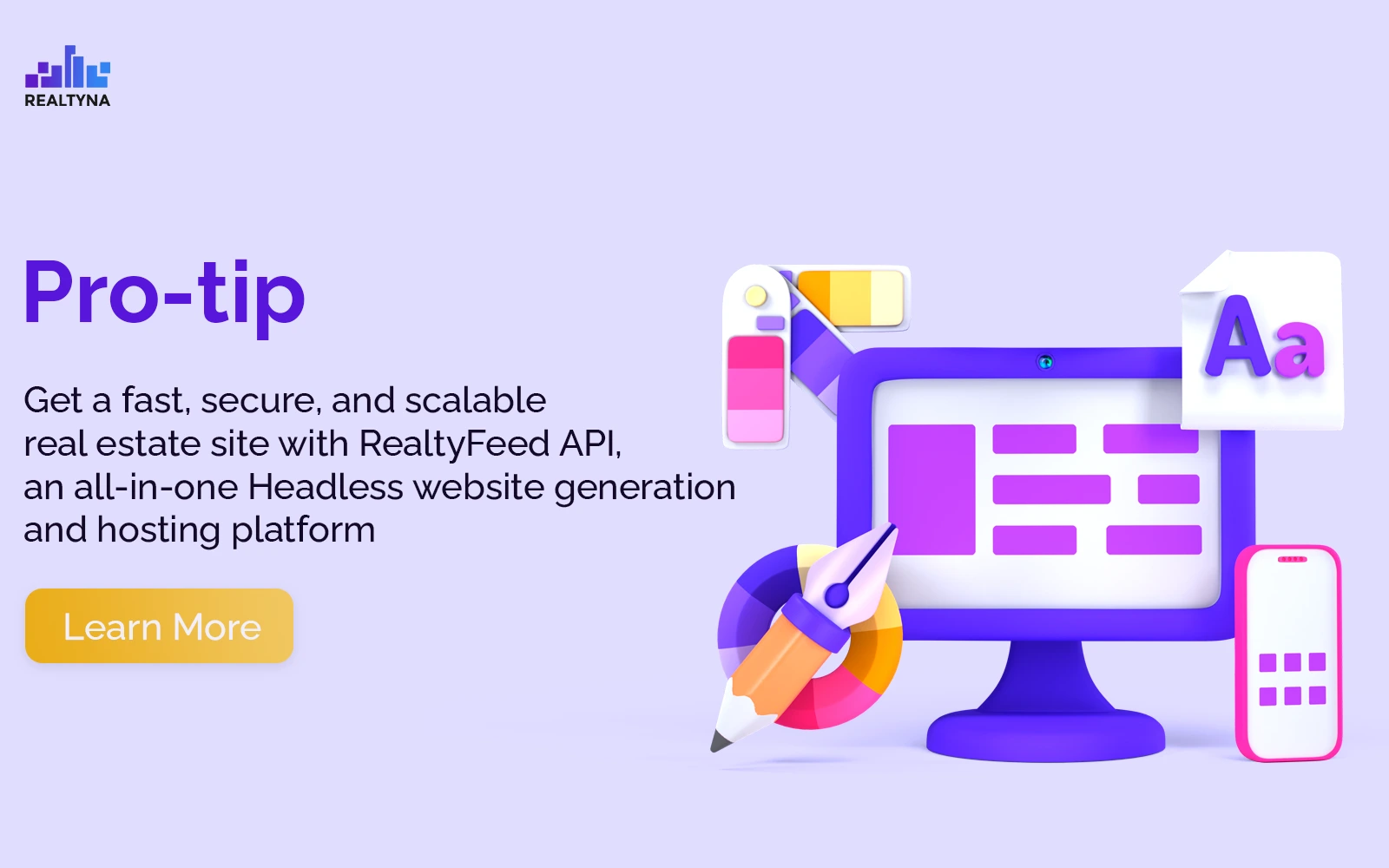 1. Overall Performance:
Boosting performance might directly translate to high conversion rates. In this light, having a reliable Headless WordPress hosting service that guarantees consistent high performance is crucial. Practically, this implies that you keep an eye out for features like;
Page load time
Request per second
Error rate
Response times,
each of which has a direct influence on the level of performance of your website.
2. Scalability:
As your real estate business expands, so will its needs. Working with a headless WordPress hosting provider enables you to seamlessly expand your service level without experiencing any interruptions. This will guarantee that you can maintain very high levels of productivity throughout the transition.
Benefits of Headless Real Estate Hosting – RealtyFeed API
Heavy focus on security
Superb performance and scalability
Automated scaling to eliminate downtime
Flexible, scalable infrastructure
Great SEO value
Supports dynamic plugins
Executing pages up to ten times faster than traditional WordPress.
Fast and simple implementation of dynamic search features for improved results and user engagement.
Get new projects off the ground with the help of standardized templates, pre-configured settings, and demonstration content.
Conclusion
Choosing a reliable web host is the first step toward building an impressive WordPress website. From increased site speed, reduced bounce rate, and high conversion to improved SEO, going headless with your WordPress hosting is the next best move to get your real estate business on top of the game.
Related Topics:
Why Real Estate Websites Need a Headless Framework
How to Build Headless Real Estate Apps with Flutter?
Headless WordPress CMS: Real Estate APIs and Data Delivery