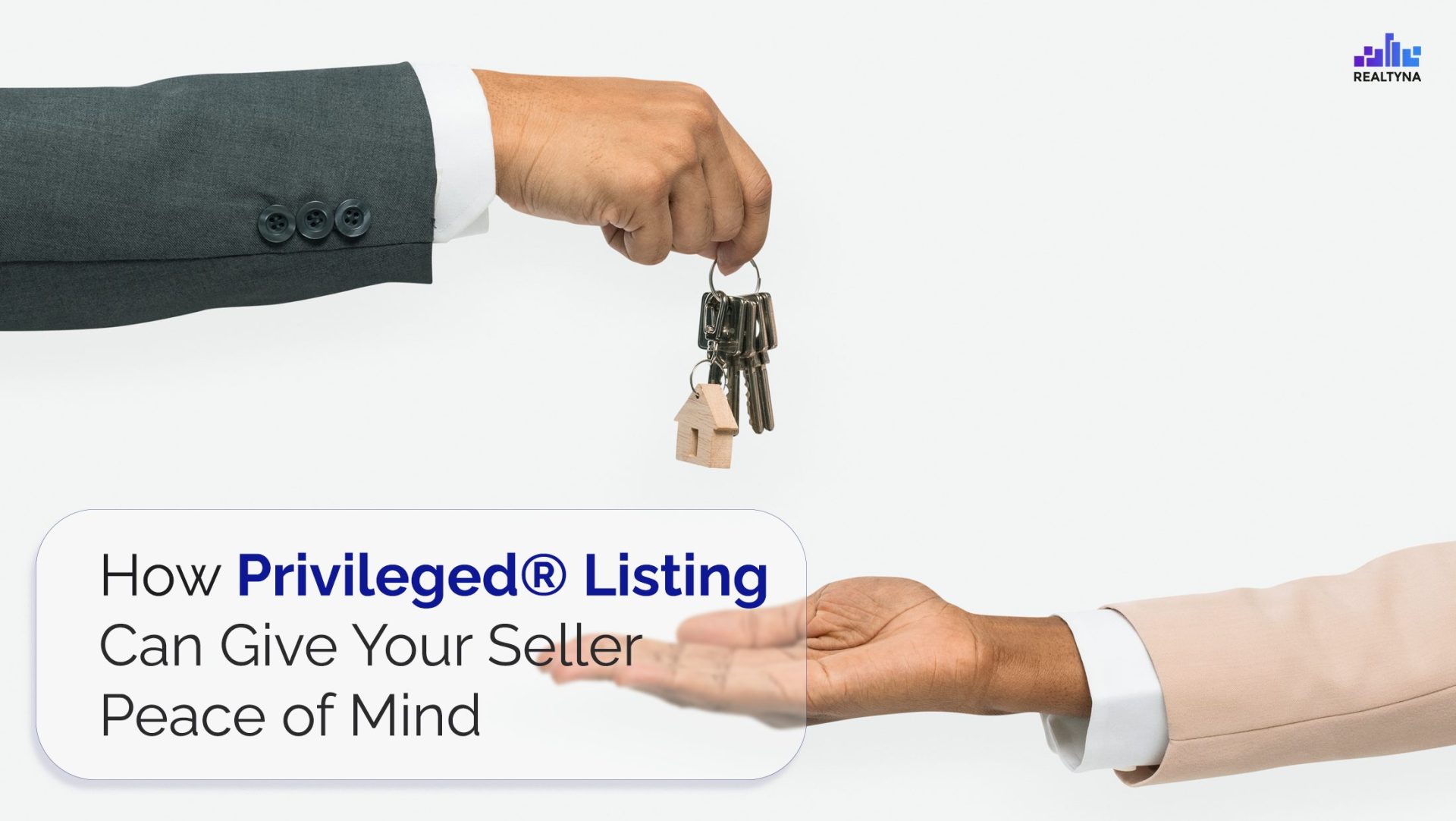 How Privileged® Listing Can Give Your Seller Peace of Mind
13 Jul 2022

Posted at 11:00h
0 Comments
If you are a new real estate agent, the chances are that you don't know what pocket listings are yet. So what is a pocket listing, and why do sellers or sellers' agents opt for this type of listing?
When a house is listed for sale, the selling agent will typically advertise the property on the multiple listing service, also known as the MLS, in the hopes of attracting prospective buyers. This, however, is not the case with pocket listings.
Imagine that you have a piece of art for sale, but rather than properly market it on public marketplaces or social media platforms, you decide to share it only with a select few from your contact list. This is the same concept with pocket listings. The idea sounds straightforward, but there is the issue of its legality, data transparency, discrimination, and lack of competition, which is a big drawback as competition in a sale favors the seller.
In today's article, we will discuss pocket listings and how Privileged® Listing will help give sellers and sellers' agents peace of mind by resolving all the setbacks of pocket listings.
What Is A Pocket Listing?
In real estate, a "pocket listing" is when a seller and the seller's agent decide to market their property privately. The key distinction is that a pocket listing is an off-MLS or off-market listing. Therefore, there won't be a "for sale" sign in the front yard, and you won't hear media outlets gushing over the home's many amenities with pocket listings.
Why Would Someone Do A Pocket Listing?
Discretion and exclusivity. ​​Pocket listings have long been associated with movie stars, athletes, musicians, politicians, and other high-profile, high-income people who value privacy. With Privileged® Listings, sellers and their agents can seamlessly sell a listing privately without all the challenges associated with pocket listings.
Are Pocket Listings Legal?
Overall, real estate brokers and agents should tread with caution when working with pocket listings because of the ethical ambiguity surrounding their use. Make sure your reasons for wanting to list privately are consistent with your client's best interests after weighing the benefits and drawbacks of such listings.
The United States Department of Justice has raised concerns that engaging in this listing approach may be illegal under antitrust laws. In addition, they have also raised concerns about discrimination.
The National Association of Realtors (NAR), which has about 1.5 million members, decided to prohibit their use. However, the associations do have policies accommodating off-market listings upon the seller's request. Moreover, some Realtors are real estate agents, but not all real estate agents are Realtors. Meaning they can sell pocket listings without implications from the NAR. However, you might risk going against antitrust laws with the DoJ. Privileged® Listing sets out to address these concerns.
How Can Privileged® Listing Give Your Seller Peace of Mind?
With Privileged® Listings, there is privacy and exclusivity. Now, sellers can freely promote their property on the open market without worrying about showings it to unserious buyers and star-struck fans who want nothing more than to hang around in the home of their favorite celebrities to take selfies.

You will have more people vying for your property while maintaining exclusivity and privacy.

In today's world, where data is equal to gold online, Privileged® Listings puts sellers and their agents ahead in terms of data ownership and control. In addition to privacy and exclusivity, Privileged® Listings offer sellers and their agents complete control over their data. Thereby putting them ahead of big data companies who sell people's data to several MLSs leading to chaotic bidding wars among agents.

Privileged® Listings allow sellers to operate in a fair market, promoting competition and avoiding any issues with fair housing regulations.

This type of real estate listing also promotes both data transparency and privacy for sellers.

In addition, it helps sellers

generate high-quality leads

. Through the access request system, only serious and qualified buyers request full information about a listing.

Properties will take less time to sell since it is publicly listed through Privileged® Listing.

Sellers can get a better price for their listings, thus, avoiding underselling due to competition from buyers.

Seller's agents will also avoid dual agency through Privileged® Listings.
Bottom Line
Privileged® Listing is a lifelong solution to several problems that high-profile sellers have faced for decades in the real estate industry. Without too much hassle, high-profile home sellers can now maintain their privacy and exclusivity through Privileged® Listings while following the rules and regulations of the NAR and the US Department of Justice (DoJ).
To know more about Privileged® Listings, contact us here.
Useful Articles:
How to Build a High-converting WordPress Real Estate Website with WPL and Organic MLS Integration – Udemy
How Can RESO Web API Help Realtors With Improved Listing Technology in Canada?