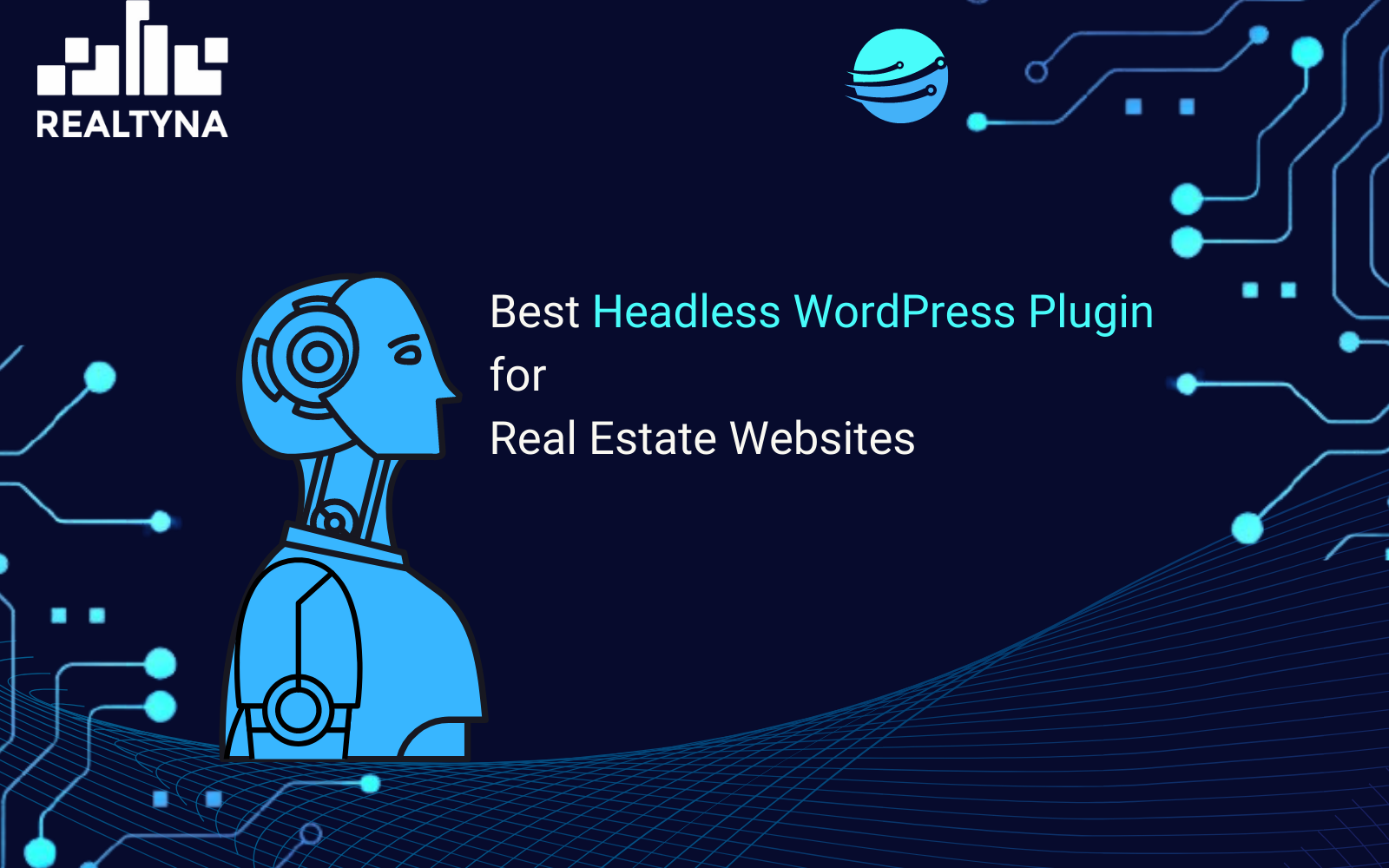 Best Headless WordPress Plugin for Real Estate Websites
27 Mar 2023

Posted at 10:00h
0 Comments
The term "headless WordPress" has been trending lately. And you probably must have heard it bandied around the digital space. So what is it all about? When it comes to developing content delivery for future-proofing, a headless system provides developers and WordPress users with a wide range of alternatives. From headless mobile apps, websites, and headless themes to plugins and more.
What Is a Headless Plugin?
A headless WordPress plugin runs your WordPress as a headless CMS. Whether you're using React, Angular, Flutter, Vue.js, or another framework for your front end, RealtyFeed API makes for an advanced headless CMS with seamless integration for your real estate website.
In today's article, we will discuss how real estate developers and agents can unlock endless opportunities on websites with one of the best headless plugins and our top recommendations for these solutions.
The Best Headless Plugin for Real Estate
Our number one headless plugin for real estate websites is WPL API.
WPL API
WPL API is one of the best headless plugins on the market. Not only does the plugin allow developers to easily add custom features and alternative services for sustainable productivity on real estate websites, but it also allows you to build your very own API-based solutions hassle-free. The feature-rich headless WordPress plugin is designed to build high-converting real estate websites where agents can easily generate, nurture, and retain leads.
Build unique API endpoints to retrieve custom data on your websites or mobile apps for your online clients with WPL API.
WPL API Features
For a headless WordPress plugin, the benefits you can reap using WPL API are endless. Here are some of its core features:
Get up-to-date data from WPL
Interface with WPL using the API plugin
Query listings, properties, and other information
Build functionality outside WPL
Create user accounts in your application
Advanced features include; favorites, save search and add a listing
Advanced customizable SEO-friendly URLs
Generator for PDF flyers
Property comparison feature
Print feature
Lead generation, lead capture tools, and more.
Advantages of Using a Headless System
With a headless content management system, authors can save time and effort by not having to republish content in multiple places or adjust it for different interfaces.
Can You Use Headless Plugins With WordPress?
Yes, headless plugins can be used with WordPress. In fact, WordPress is a popular choice for headless CMS solutions, due to its flexibility, scalability, and robust plugin ecosystem.
With headless plugins like WPL API, WordPress users can create powerful and customizable front-end experiences for their real estate websites, without being tied down to a specific front-end technology or theme.
Check out our extensive selection of real estate WordPress plugins here.
Wrapping Up
Headless WordPress is an excellent choice for real estate developers and agents who want to create fast, responsive, and scalable real estate websites. If you're looking to create a high-converting real estate website, WPL API is one of the best headless plugins available.
Whether you're a real estate developer, agent, or someone looking to build a custom website or application, using a headless WordPress plugin can provide you with the flexibility and power you need to succeed in today's digital landscape.
Related Searches:
Why Real Estate Websites Need a Headless Framework
How to Build Headless Real Estate Apps with Flutter?