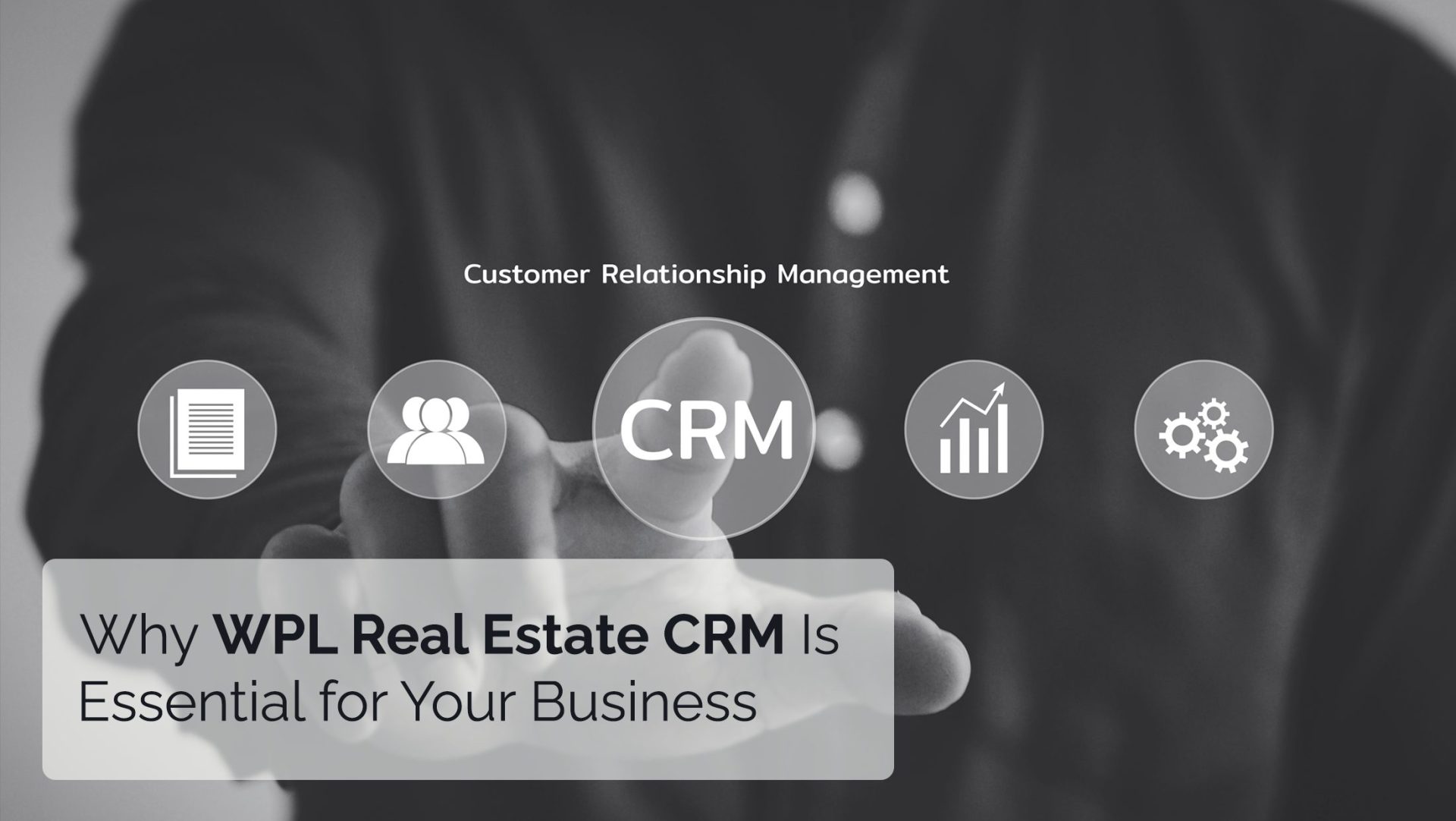 Why WPL Real Estate CRM Is Essential for Your Business
21 Jun 2022

Posted at 11:00h
0 Comments
Customer relationship management, aka CRM, is essential to having a profitable business. It can help you manage your listings and track future developments. In today's article, we will discuss why Realtyna's WPL Real Estate CRM is crucial for your real estate business. If you're interested in learning more, keep reading!
Why Do You Need Real Estate CRM?
CRM is software that assists you in managing your real estate company from a single system. It has numerous functions that can help you manage your business and leads. Below we have broken down a list of reasons why you need Real Estate CRM for your business:
Real estate CRM can track large amounts of data and advertising metrics

Help agents stay organized and attract prospective clients

Help manage everything in one system, such as uploading contracts, tracking transaction deadlines, and much more

Helps manage current and future leads

Helps track further developments
WPL Real Estate CRM
So how do you pick the right CRM for your business? Luckily, we've got the perfect solution for you.
Realtyna's CRM. This CRM allows you to capture leads through various online methods, gather necessary information about them, and monitor their activity, such as their list of saved searches and visited properties as well as login history. Additionally, the system comes with lead segmentation tools that allow you to increase your conversion rate and numerous other beneficial features.
Additional features include advanced search filters, the ability to sell real estate CRM features through Membership Add-On, event management, and reminders, privacy control access levels, and much more.
Overall, WPL Real Estate CRM can help you capture quality leads and advance your system with its cutting-edge features.
If you're interested in learning more about its different functionalities please read our page on WPL – Real Estate CRM
And for a list of Top Highly Recommended Real Estate CRM make sure to check out our article on it.
Thanks for reading! For related content have a look at our recent blog posts:
How to Build a High-converting WordPress Real Estate Website with WPL and Organic MLS Integration – Udemy
Top Real Estate Apps That Can Improve Your Lead Generation