About MFRMLS
Mid-Florida Regional MLS is also known as My Florida Regional MLS and it is the largest MLS provider in Florida. In fact, it is one of the largest MLSs in the country. Geographically speaking, MFRMLS stretches between Central and Southwest Florida.
The main objectives of this MLS provider is to provide the real estate professionals with the necessary tools, data and education they need to be successful in the real estate industry.
Now, brokers and agents can add these MLS listings to their very own, custom website with Organic MLS Integration.
Why Organic MLS Integration?
Fastest integration technology on the market with MLS updates as often as every hour
Data is hosted on your own servers
No middle men
Lead generation tools
Compete with property portals
Compatible with 10 of the most popular and dynamic
WordPress Themes
Over 80 features included to help with lead gen, SEO, and customizing your site
One-time fee*
Try it Now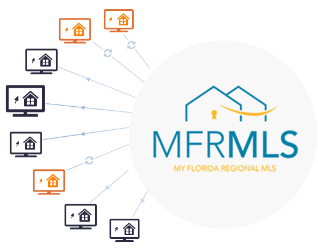 How it Works?
Organic MLS Integration uses RETS technology combined with Realtyna's lifetime license to add MFRMLS listings to your website and in turn bring you the most leads and best SEO ranking.
A RETS feed syncs MLS properties straight to your servers on an hourly basis, giving you up-to-date data and 100% of the SEO value and benefits.