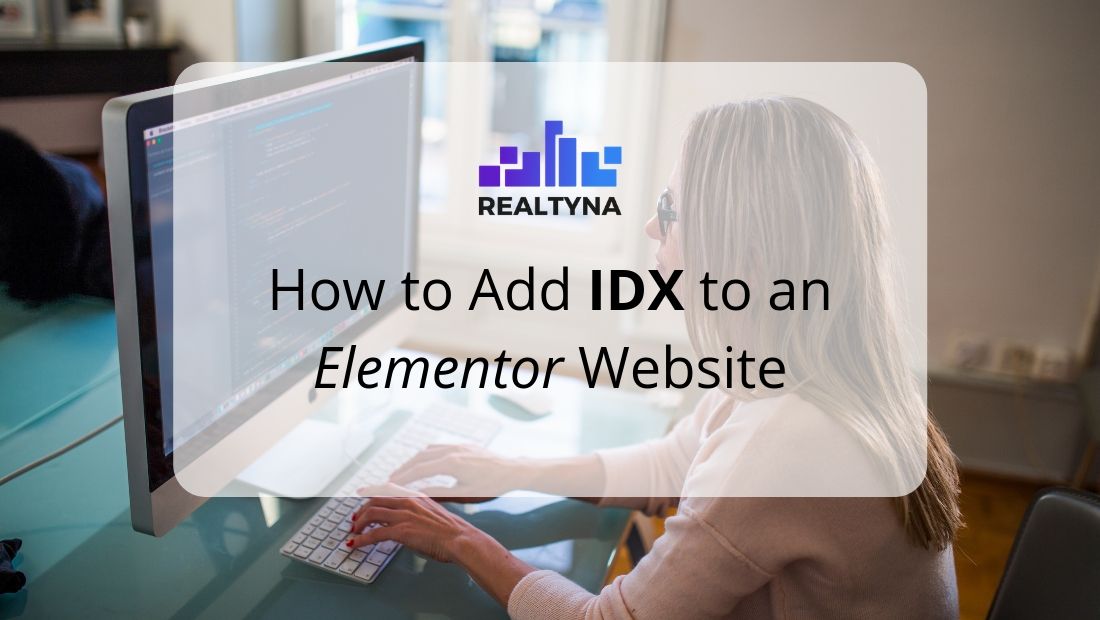 How to Add IDX to an Elementor Website
20 Mar 2023

Posted at 06:00h
2 Comments
Elementor is a widely popular page builder for WordPress.
Known for its high-level design and live front-end editing, Elementor has helped millions of WordPress users build beautiful sites faster.
Now, you can add IDX to Elementor and take your real estate website to the next level.
With Realtyna's software pack, IDX is plug 'n play with Elementor, allowing you to add and market listings on your site in minutes.
What IDX Options Does Realtyna Offer for Elementor?
Realtyna offers three levels of IDX for the WordPress platform. All of them are optimized for use with Elementor builder.

WPL is our base plugin allowing you to add your own properties to WordPress without connecting to the MLS.
Organic RESO API is an MLS data connection via web API, providing faster set up, frequent updates and high SEO potential.
Organic RETS Integration is a full RETS feed offering maximum, independent data control and flexibility.
Organic VOW Integration is a custom VOW feed with more sold data and property history than RETS.

What Themes Work Best With Realtyna and Elementor?
Elementor and Realtyna are compatible with almost all WordPress themes. If you are looking for an Elementor native theme, we suggest Sesame. Sesame allows you to flawlessly integrate listings, edit your page and boost your brand.

How Do I Connect the Realtyna IDX System With Elementor/Sesame?
It only takes a few steps to recreate Realtyna's IDX features on an Elementor site. But every Realtyna purchase comes with complimentary installation, so we will gladly take care of this step for you.
Sesame can be installed like any other WordPress theme.
Step 1 – Download the theme package from your WordPress backend
Step 2 – Activate
Step 3 – Install Realtyna Core
Now you are ready to add data and customize your homepage. For more, see this Knowledgebase article.
What Is Lavender?
Lavender is an Elementor-compatible theme that integrates with MLS Router, our comprehensive API for listings, neighborhood, and market data. Fast and lightweight, Lavender provides near perfect page scores and full SEO benefit while requiring less hosting. Check if one of our Lavender Plans will work for you.
What Are My Options for Lead Capture?
Check out Realtyna Bundles for our most popular and affordable IDX and lead capture packages.
So now you know how to add IDX to an Elementor website. To get started, drop us a line or leave a comment below. Or for more design options, check out our offerings for Divi Builder.