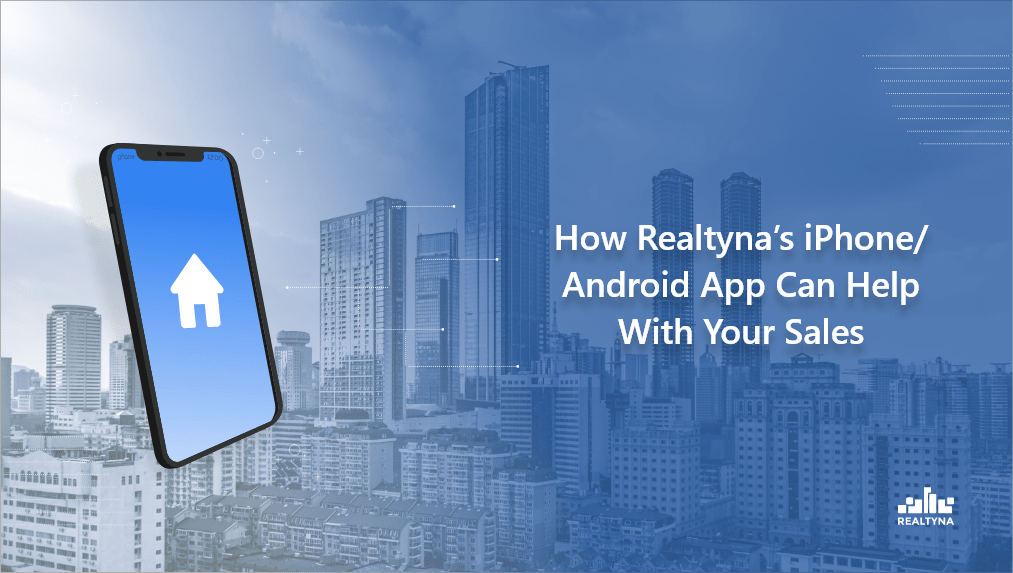 How Realtyna's iPhone/Android App Can Help With Your Sales
01 Jun 2021

Posted at 11:00h
0 Comments
Today, real estate agencies rely on technology especially due to the pandemic, and an increasing number of clients are using websites and apps to search for homes. In order to keep your clients engaged, Realtyna offers an iPhone and Android App that come with various features to make your sales quicker and more efficient. Realtyna's mobile apps are branded and paired with your website, and they can be used as a powerful marketing tool to boost your sales by increasing client contact, brand awareness and lead generation.
Your Customized Brand App
One key benefit that is offered by the app is that it comes with features that allow you to customize your own logo and create powerful branding. You can also publish your own introduction and splash screen on your apps loading page. Your brand name will be visible on platforms such as Google Play and iTunes app store.
Attracts More Customers
The app has a direct sync to your website. It comes with MLS listings that automatically update on your app, and offers clients push notifications and contact forms. Since your app will be downloadable on Google Play and iTunes app store, it will have the potential to attract more clients. For instance, if a mobile user is detected when a customer scrolls through your website, it will send out an invitation to download the app.
Keeps the Customers Engaged
While using the app, customers can sign up, search for properties, view photos and mark their favorites. They will also be able to view their saved searches and benefit from search filter options.
Builds a Stronger Relationship With Customers
The app lets you send out push notifications, and it includes contact forms. It lets your clients save search matches. It also has numerous other features that will enable you to communicate more effectively with your clients and build stronger relationships with them.
Increases Profit
When your clients are satisfied, it gets them talking about your app, which increases its brand awareness and attracts more potential interested clients. The more people are satisfied, the better the chances are for future sales.
For more information about Realtyna's mobile apps make sure to read more of our blog posts.
What Are The Best Apps for Real Estate
Top 6 Apps That Should Be Used By Real Estate Agents
Got any questions or feedback?
Drop a comment below.