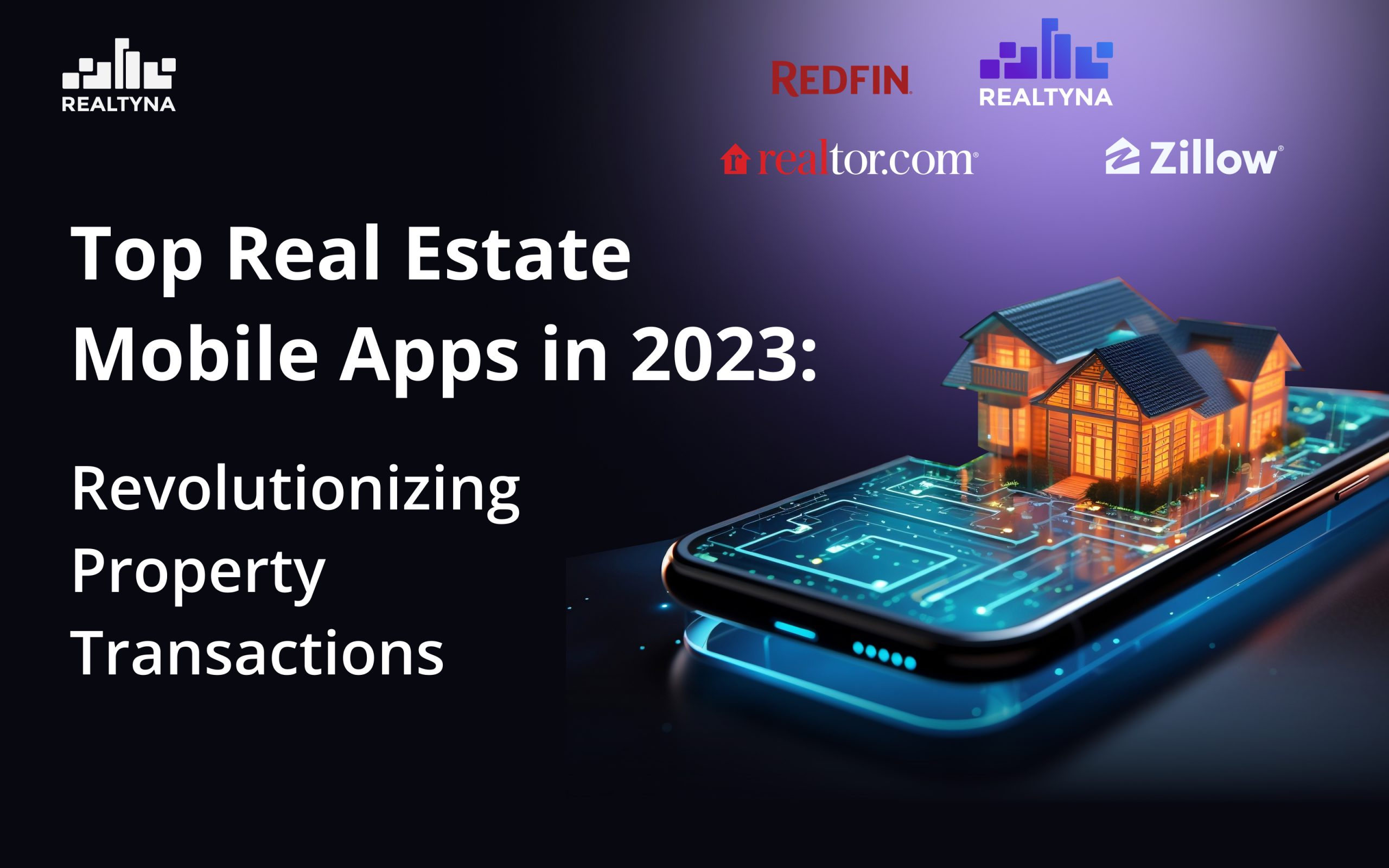 Top Real Estate Mobile Apps in 2023: Revolutionizing Property Transactions
23 Aug 2023

Posted at 10:00h
0 Comments
The real estate industry has seen a significant transformation in recent years, largely due to the integration of technology and the advent of real estate apps. These apps have not only simplified the property buying and selling process but have also empowered both real estate professionals and consumers with valuable tools and information at their fingertips. In this article, we'll explore Realtyna real estate mobile apps that have been making waves in 2023.
Realtyna Mobile Apps: Revolutionizing the Market
Among the standout innovations in the real estate app landscape are the apps developed by Realtyna. With a reputation for cutting-edge technology and user-centric design, Realtyna mobile apps have carved a niche for themselves in the market. Realtyna offers headless API based mobile apps. You can choose any graphic interface you like as the front end of your app.
Realtyna Gold App for IOS and Android:
Build Successful API-Based Real Estate Apps With These Features:
Realtyna's Gold mobile app is meticulously crafted to offer real estate professionals and clients a seamless home search experience. Through a user-friendly interface and comprehensive search filters, users can effortlessly refine their property preferences, ensuring they find listings that perfectly match their requirements. It has Intuitive Interface: The Gold app's intuitive design ensures that users can easily navigate through property listings, search filters, and additional functionalities, resulting in a satisfying and efficient user experience. Realtyna's Gold App Comprehensive Search Filters empower users to customize their property search based on parameters such as location, price range, property type, and amenities, streamlining the process of finding their dream property.That's not all, it has Stylish design, powerful caching system, customizable filter options, customizable listing values, dynamic listing type system. It's also possible to be created a favorite list of properties. You can use QR code feature and promote your listing online and offline.
Conclusion
The real estate app landscape in 2023 is characterized by innovation, convenience, and a user-centric approach. While established players like Zillow and Realtor.com continue to dominate, the Realtyna suite of apps stands out as a testament to the industry's evolution. As technology continues to shape the way we buy and sell properties, these apps exemplify the potential of merging real estate expertise with digital solutions.
Feel free to explore our apps bundle and discover the perfect solution for your needs: IOS and Android Apps Pack
For additional inspiration, take a look at our portfolio of mobile apps: Mobile Apps Portfolio