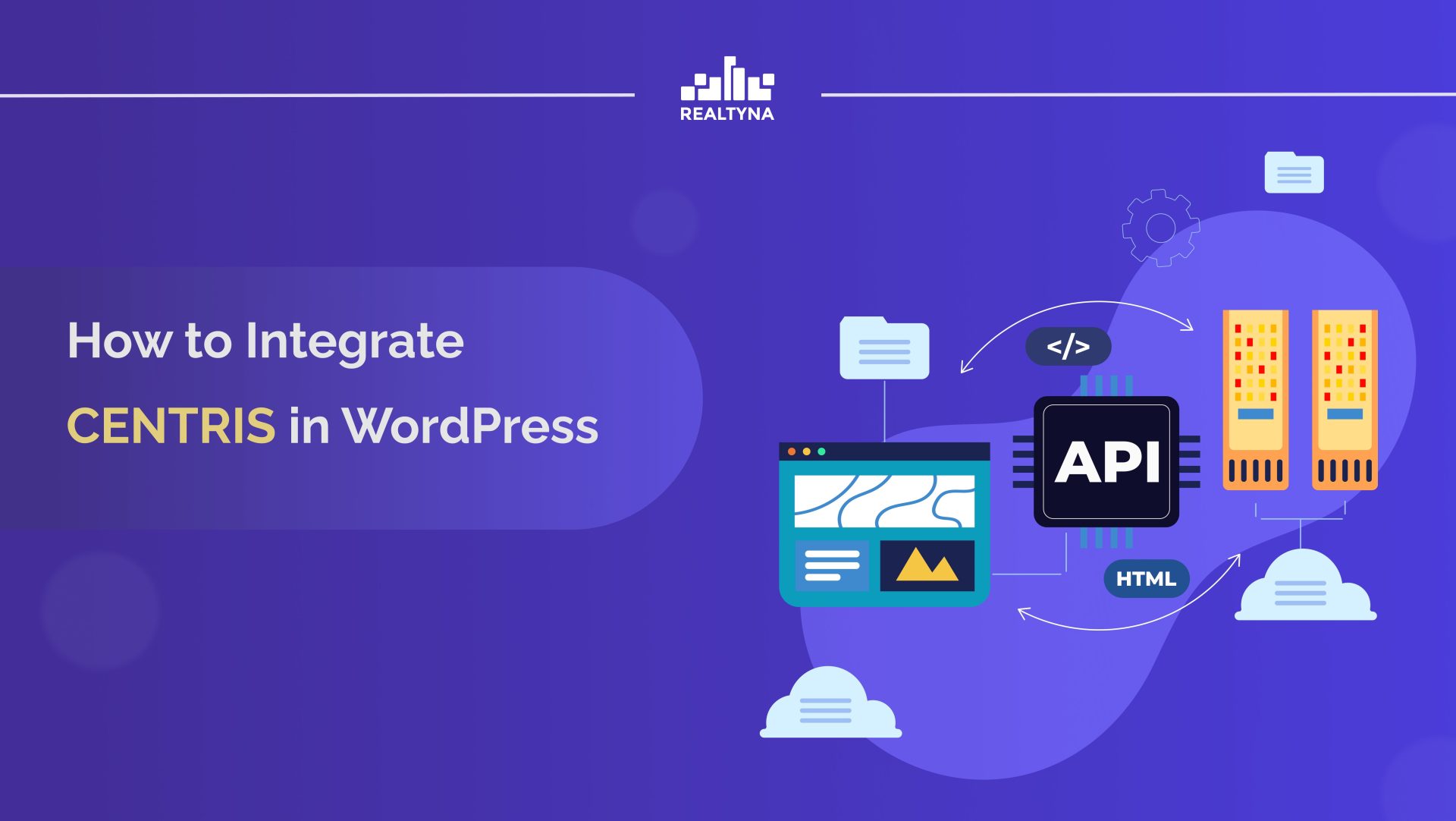 How to Integrate CENTRIS in WordPress
16 Jul 2022

Posted at 11:00h
0 Comments
Founded in 2008 after the merger of several property databases, CENTRIS is a statewide database of property listings and a centralized property search portal that provides access to listings from all 12 real estate boards in Québec, Canada. Today, many Realtors and agents in Quebec use the property listing service. However, the number is far less than that of the Canadian Real Estate Association (CREA), the largest MLS data provider in Canada.
What intensifies the use case of property listing databases is the application of advanced real estate property technology. In today's real estate world, there is a rapid shift towards simplicity, reducing the bulk of work for real estate processes and streamlining program development while providing an unmatched user experience and easy access to property data.
Today's article will discuss how to integrate CENTRIS in WordPress seamlessly. Continue reading for more!
How to Integrate CENTRIS in WordPress – RESO Web API
For a long time, the most common technology used by multiple listing services or property listing databases to promote accountability and transparency between Realtors and their clients was RETS, short for Real Estate Transaction Standards. Sure it seemed to do the job for the time being. However, as time progressed and technology advanced, real estate industry experts noticed that these Proptech and web development processes were a lot lengthier and bulky overall, making the data sharing process much more complex. Hence, RESO Web API was introduced to streamline real estate processes.
What is RESO Web API?
Introduced in 2017, RESO Web API is a new real estate transaction standard based on API. The goal of the technology is to reduce the majority of complexities involved in real estate transactions. In addition, the technology allows for more flexible and scalable ways to distribute listings data across MLSs.
Furthermore, several MLS providers in both USA and Canada have quickly replaced RETS with RESO WEB API due to its high efficiency and simplicity. Thus, the best solution that you can use to integrate CENTRIS into WordPress seamlessly is the RESO Web API server based on WordPress.
Become a Resource
Like other property data providers, CENTRIS can benefit from streamlined listing processes, efficient data transparency, improved data security, excellent user experience, and more through RESO Web API.
Related Searches:
RESO Web API Cloud: What Is It and How Does It Work?
How to Connect a Mobile App to RESO Web API