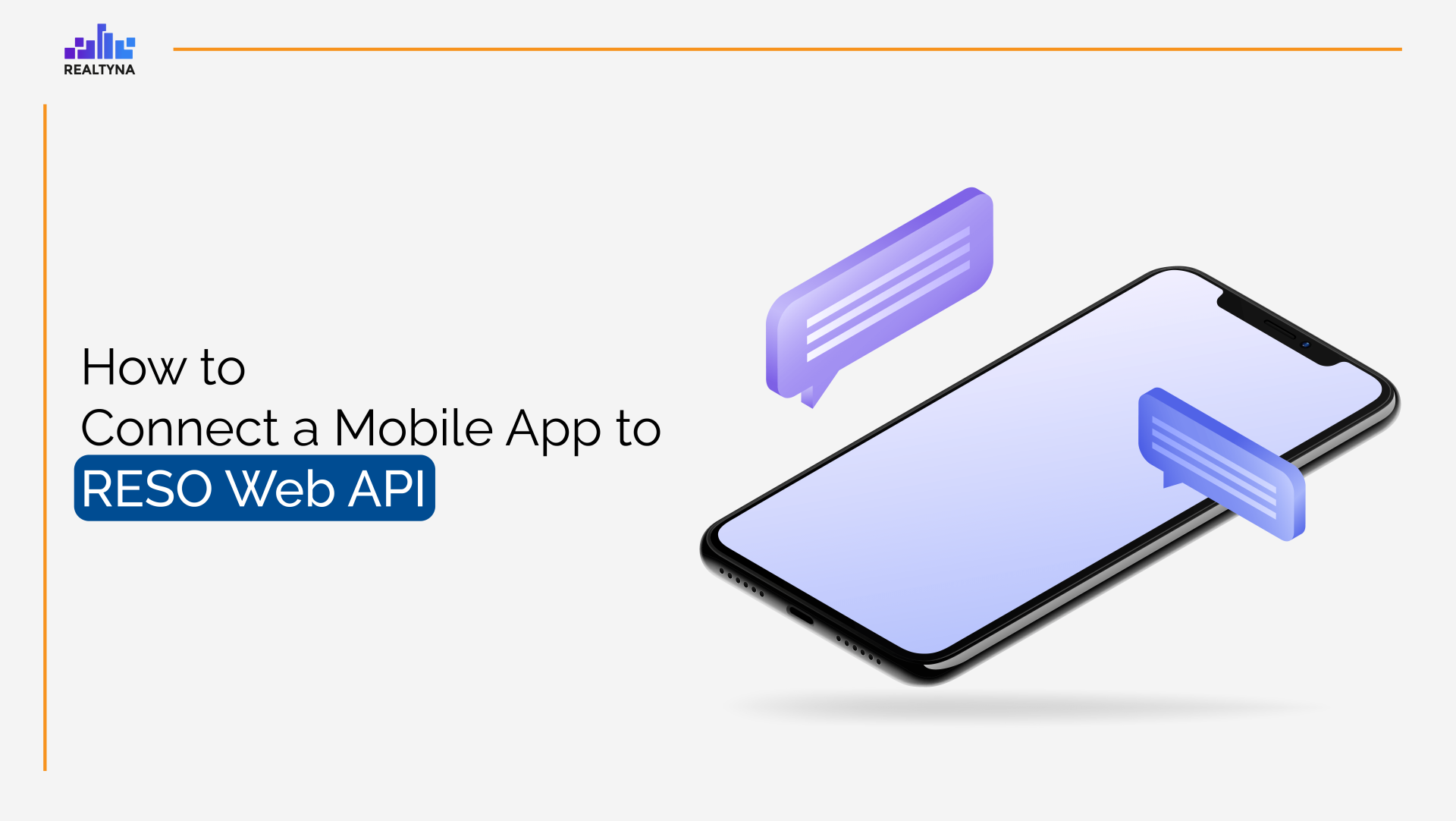 How to Connect a Mobile App to RESO Web API
19 May 2022

Posted at 11:00h
0 Comments
Having a real estate mobile app is vital in improving your presence online and providing a flawless user experience to your clients. However, it could be a daunting task to figure out how users can access MLS data on the app. RESO API has made getting MLS data on your real estate website faster and easier. But how do you get it on your real estate mobile app? This article will discuss how real estate professionals can connect RESO Web API on their mobile apps.
What Is RESO Web API?
RESO Web API is a modern real estate technology standard that helps Realtors quickly and flawlessly transfer MLS data to their IDX websites. Besides transferring MLS data, RESO Web API allows real estate agents to freely control their data, reduces the burden of hosting, and a lot more. So now, how do you connect RESO Web API to your real estate mobile application?
How to Connect Your Mobile App to RESO Web API
This is a faster and more seamless IDX Option for connecting your MLS listing through RESO Web API on your real estate website and mobile app.
Organic RESO API Integration
Organic RESO API Integration is a service that enables you to extract listings from your MLS provider directly onto your website, similar to older IDX systems. MLS stands for multiple listing services.
Organic RESO API Integration is similar to other IDX solutions in that it allows users to transfer MLS listings to their websites through RESO API directly. It is one the fastest and most accurate IDX available to real estate agents and brokers. With Organic RESO API Integration, real estate professionals can store data in their servers, giving them maximum control over their data and SEO benefits. In addition to these benefits, Organic RESO API Integration also allows real estate professionals to:
Host data on your own servers

Receive SEO value

Fast set up

Increased Security

Frequent updates

Display all MLS data on your mobile app and website
Conclusion
Transferring IDX data to your websites and mobile apps is now easier to set up and accessible to users through Organic RESO API Integration. This flawless solution not only provides control over data but also offers increased security, seamless display of MLS data on your mobile apps and website, and a great value for SEO.
Related Searches:
Benefits of Access to Nationwide MLS Data
How RESO Web API Can Be the Backbone of a Successful MLS Provider?
Why Should You Backup Your Properties in RESO Web API Certified Server?