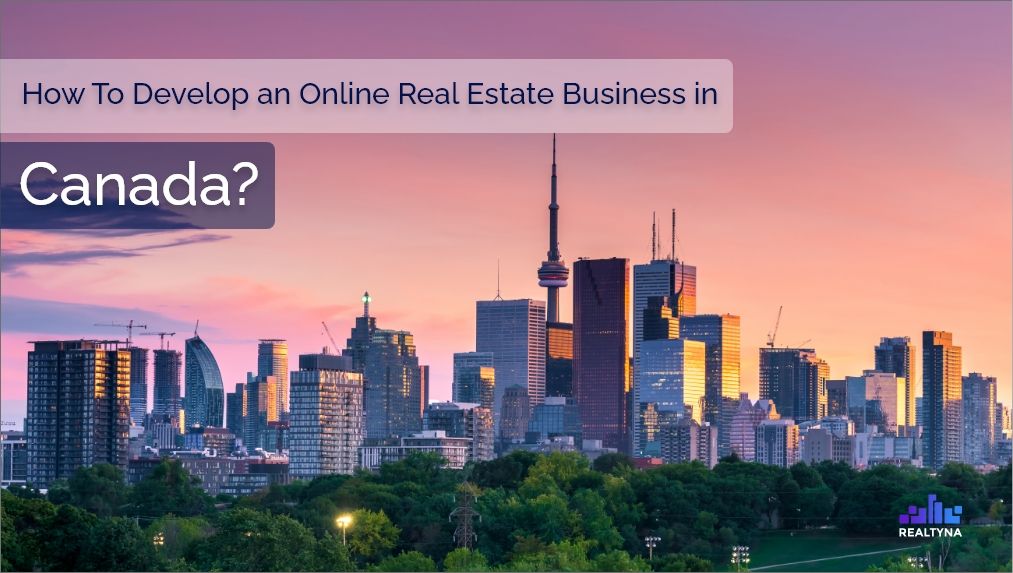 How To Develop an Online Real Estate Business in Canada?
04 Oct 2021

Posted at 11:00h
0 Comments
Today, we are going to speak about how to develop an online real estate business in Canada and how real estate professionals can benefit from online presence. We will outline some of the most important steps for developing online businesses and suggest some ideas on how to become part of this industry via online presence.
Is being a real estate agent still profitable and a good profession in 2021? Yes, it definitely is, but without online presence and the development of an online real estate business, it will be very hard for you to achieve success. Let us analyze the best ways to develop a real estate business in Canada for real estate professionals.
Let's jump into it!
Top 5 Steps To Develop Online Real Estate Business
A Good Plan for Real Estate Business
A good business plan is definitely one of the most important aspects while building or developing a real estate business. If you don't have a business plan template, check our article on how to write a real estate business plan to find free business templates.
Ten easy steps on how to start a real estate business is a blog that will guide you through the success in the real estate industry. This is something that will help you to highlight some of the important aspects for your real estate business plan.
Consultations With Professionals
Are you a Canada-based real estate agent who wants to develop an online real estate business? Then one thing you will definitely need is consultations with professionals who can guide you through the process, explain some different aspects you may not know about and more. You can also read different articles related to real estate agents, brokers and professionals who have built an online real estate business and are very successful. For more, check our interview-based article on 'creating dreams for people' – a conversation with Amanda Ku, Calgary Realtor and infill expert.
Own a Real Estate Website
Today, owning a real estate website is not a luxury, but a necessity. Quite simply, as we are used to finding everything on the internet, it is obvious that people prefer searching homes online via different websites.
If you are willing to develop an online real estate business in Canada, then you will definitely need a well-structured website that will correspond to your website visitors needs. Want to know more about it? Check our article on real estate website builder for agents.
Create Useful Content
Have you already managed to run your real estate website? Great! Now, it's time to think about your website's content. You should think about what will make your website stand out from other ones on the internet and how it will be different from them. Creating useful content does not only apply to your website, but also social media. Quite simply, content is something that helps your visitors to engage and know more about you and your business. Want to know more about it? Check out our article on 5 reasons why content marketing matters for your real estate business.
Real Estate Business Branding
Without good branding strategy it is hard to achieve success, especially while speaking about online real estate businesses in Canada. You will definitely need to build a brand as a real estate agent in order to achieve success in this huge industry. Logos, website design, content, business cards are a small list of business branding opportunities. For more information about logos, check our article on 8 tips to choose the right logo and develop a unique real estate brand.
Last Few Words
Developing an online real estate business in Canada requires active engagement with your followers, running a successful real estate website, planning your future steps and more. Instagram, Facebook, TikTok and other social media platforms play a huge role in any type of online marketing. For more, check our article on 20 engaging content ideas for your real estate Facebook page.
If you are interested in building a real estate website for your business in Canada, check our articles mentioned below:
How to build a real estate website for Canada: Part 1
How to build a real estate website for Canada: Part 2