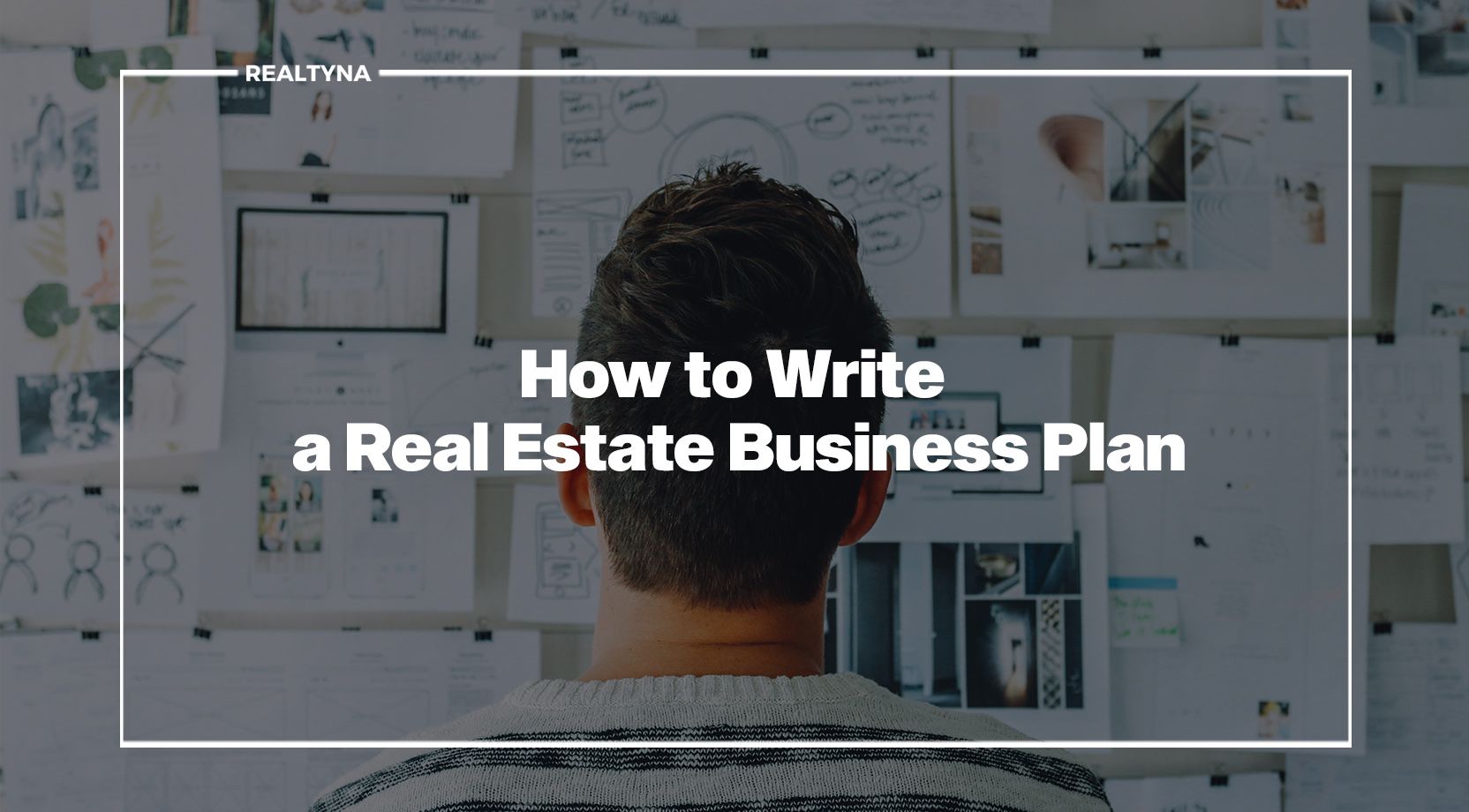 How to Write a Real Estate Business Plan
02 Mar 2021

Posted at 12:16h
0 Comments
Writing a business plan is often one of those very challenging and painstaking tasks in any profession. This is mainly due to the fact that there are so many different styles of writing a proper plan in addition to several factors to consider. The most important of which is that your entire business may depend on it.
Business plans play an important role in the real estate industry as well. However, writing a business plan for your real estate company might entail different items than a usual proposal. In this article, I will walk you through the actual definition of a real estate business plan and how you can compose one for your company.
What is a Real Estate Business Plan?
Most realtors are equally busy, but they don't make the same amount of money. They may have the same overall strategies and resources and still be far from equal in revenue. This is mainly due to a lack of proper business planning.
A real estate business plan can give realtors an estimate of where their business goes up and where it tumbles. Some realtors fail to compile an effective business plan, and consequences become hard to cope with.
A real estate business plan is a collection of strategies outlined with perspective, detailed requirements, and action points. It clarifies who you are as a realtor and illuminates the path forward.
Steps to Write a Good Business Plan
To write a clear and concise business plan, you will need an overall outline. For this, you can use the free business plan template for realtors and brokerages down below.
The following steps will help you write a complete and solid business plan:
Step 1: Specify Who You Are as a Realtor
This is the first step to a better understanding of where your business is heading. You should make it clear who you are. Are you a broker overseeing a few agents, or an individual agent? This clarification will pave the way for upcoming plans.
Step 2: Identify Your Target Audience
Staying focused is the key to success in any business. I know it feels right to grab on any client, especially when you are a new agent. However, this will lead to confusion and uneven distribution of your resources. The consequences will be hard to measure or deal with.
Step 3: Lay Out Your Services
Knowing what services you can and will provide is another important step in the direction of doing business smartly. It helps both you and your clients get a better understanding of resources and future requirements.
Step 4: Measure Your Competitors
Learning more about competitors is as important as knowing more about your clients. Before taking up any strategies, you should find out how saturated your market is. Also, it helps you find areas that haven't been explored by others yet.
Step 5: Run a SWOT Analysis
SWOT, or Strengths, Weaknesses, Opportunities, and Threats, is a realistic reminder of all the DO's and DONT's in the real estate market. Here are some examples:
Strengths

: You have a

converting real estate website

.

Weaknesses:

You don't have much experience with cold calling.

Opportunities

: Millennials are attracted to loft apartments.

Threats:

The pandemic is going to affect sales in the downtown area.
Learn more in the following article:
How to Use SWOT Analysis for Real Estate Business
Step 6: Set a Review Date
We live in quite uncertain times, so reviewing and revising your strategies to meet the demands is something you should consider as part of your business plan. Make sure you have a day marked on your calendar for a full revision of the plan.
Bonus: Free Business Plan Templates
If you are an individual agent/broker or a real estate team (brokerage), the following templates can help you put together a success plan for your real estate business. Download them for free:
How Does Realtyna Help?
Realtyna is a real estate technology company that specializes in IDX solutions and real estate website development. We have been serving the real estate market in the US, Canada, and beyond for over a decade.
If you are an individual broker or agent, Realtyna can help you build a website from the ground up, with several solid features such as:
If you are managing a real estate company or a brokerage, Realtyna offers special solutions:
Call us today for a free consultation: