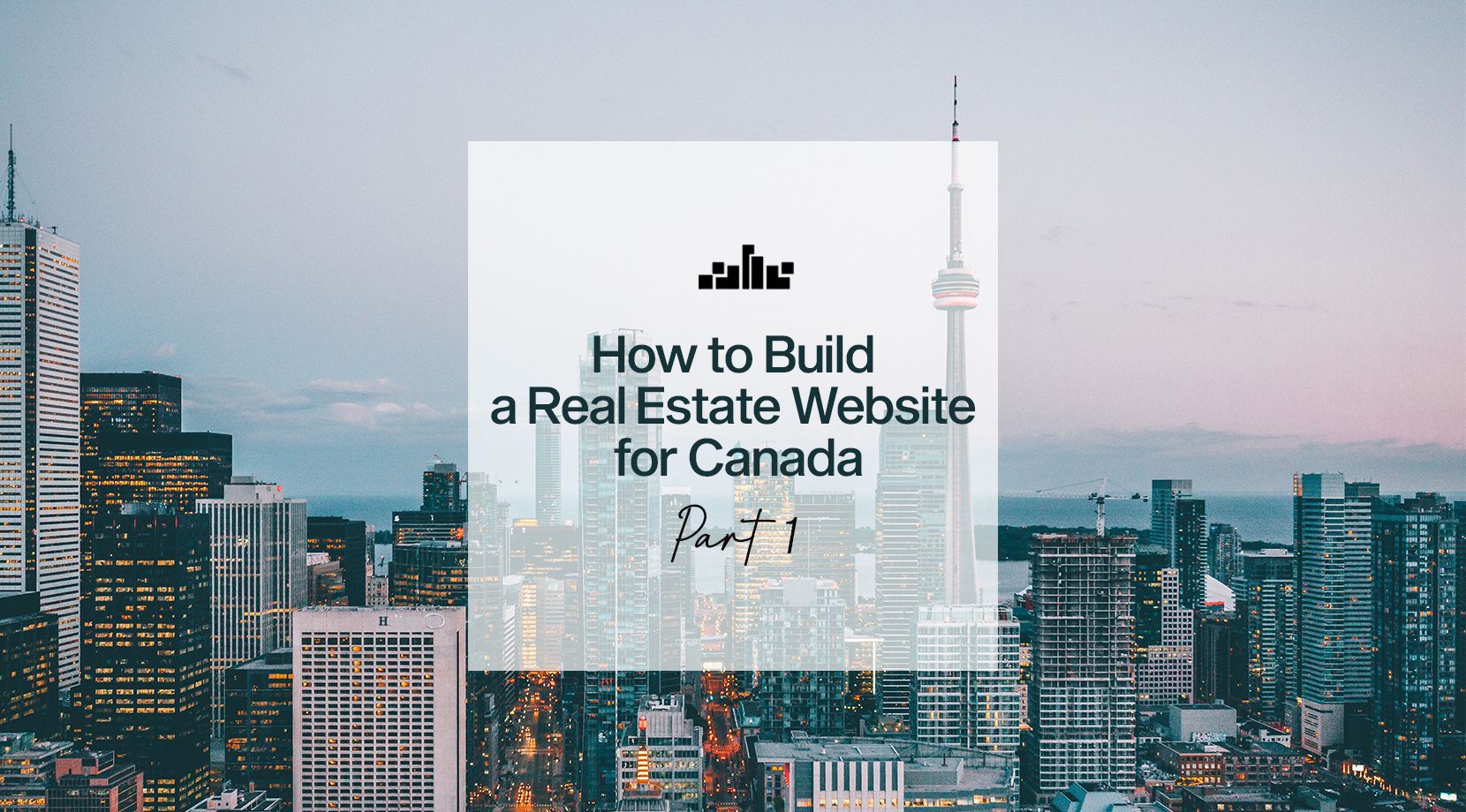 How to Build a Real Estate Website for Canada: Part 1
14 Sep 2020

Posted at 11:00h
0 Comments
Canadian real estate is probably one of the most interesting markets in the world. Canada is a country that welcomes foreign investors and immigrants, both of which promise a flourishing real estate market.
Also, recent market numbers are looking better, and experts refer to July 2020 as a positive rebound in terms of sales.
This environment calls for active and professional real estate. If you want to be able to stand out, you need to build a converting real estate website that serves the needs of clients in Canada.
What to Consider Before Building a Website for Canada?
Before creating a website, there are a few things you need to consider. Canada has a unique market and the website you build will represent you in this huge market.
Build a website with a focus on your expertise
A website that is aimed at all aspects of real estate (CRE, vacation, condo, etc) may not be able to keep pace in the market. You need to stay focused on what services you can fully provide, especially when it comes to your early years.
Learn more about the rules and regulations
Different countries have different laws and regulations for doing business online. Websites may have limited capabilities or might be subject to liabilities and litigations. Make sure you do your homework before going on with the website. An example of such laws in the USA is the ADA, which can be consequential for real estate businesses.
Plan your website's needs ahead of time
There are dozens of platforms and plugins available for building a real estate website. Therefore, you need to be sure of the features you need on your website. It will make life easier later when it comes to design and customization.
Some of the things you can think of are:
Listings/MLS features

Search/portal features

Portfolio/testimonials

Single-agent/real estate office

Special services and products
Keep an eye on your budget
Just like any other decision in our businesses, we need to evaluate the ROI. Building a real estate website is an important investment, and realtors need to make sure that the money spent on websites is carefully calculated.
With these considerations out of the way, we can now proceed to building the website.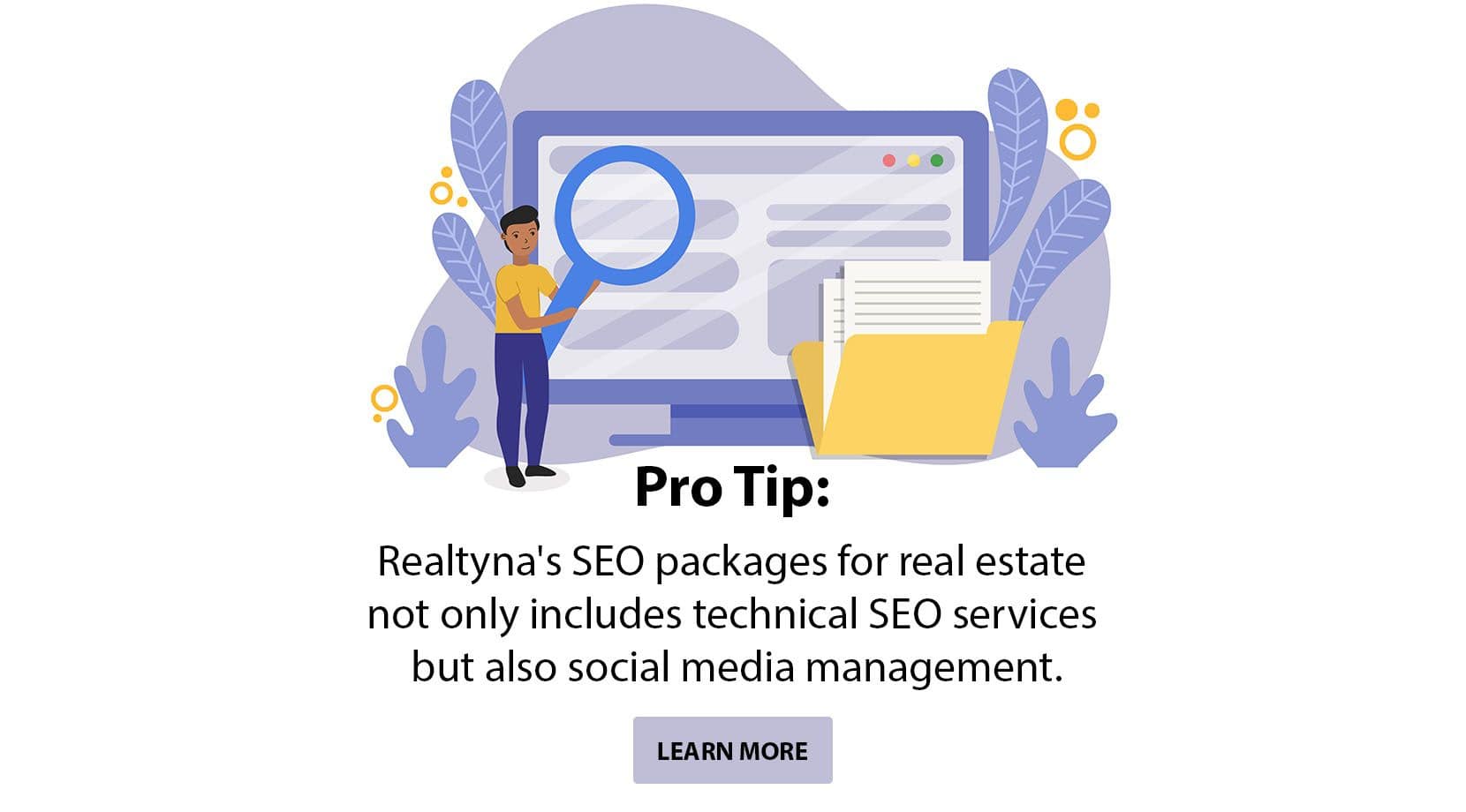 Step-by-Step Guide to Creating a Converting IDX Website for Canada
The following steps will help you build your real estate website in the most efficient way possible. There are a lot of businesses that suggest you can build a website with a few clicks on their website, but you should know your options will be very limited.
If you are using WordPress to build your website, the following steps can help you, and you don't need to be a web developer.
Domain Name
This is the first step that your clients take to your website. It is the name of your business online, and you should take extra care when choosing one. Here is a guide to help you with the domain name:
How to Choose a Strong Domain Name for an IDX Real Estate Website
Hosting Services
The next decision to make is the host. It is a place where your data will be saved. It can be local, shared, or private. To make the right choice, please consider the following:
The cost (membership and maintenance)

The amount of space you need for your load of work (always consult a developer)

The speed and responsiveness of the provider (reviews will help you out)
You can check our hosting options in the following link:
WordPress
Despite the overwhelming growth of CMS and platforms that promise fast and easy website building, WordPress is still the most popular tool for creating a website.
This is why we build our website, Realtyan.com, and our WPL platform based on WordPress.
Most hosting service providers will provide you with a complimentary WordPress installation. Should you have any questions or issues, you can check out WordPress support. (Open in a new tab)
Theme/Plugins
WordPress has a lot of design and customization features. This is why there are a myriad of themes and plugins you can use for setting up a website. You can check the following article to help you pick the best theme for your real estate website:
How to Choose the Best Real Estate Theme for Your Website
Also, the following are some useful plugins you can install to help you with maintaining a responsive website:
Yoast SEO: for controlling features which affect your rank on Google

WPML: for those who wish to have a multilingual website and so many other features such as events and so on.
You should have the basic website up and running by now. In the next part of this article, you will find how you can set up features for doing real estate business: How to Build a Real Estate Website for Canada: Part 2