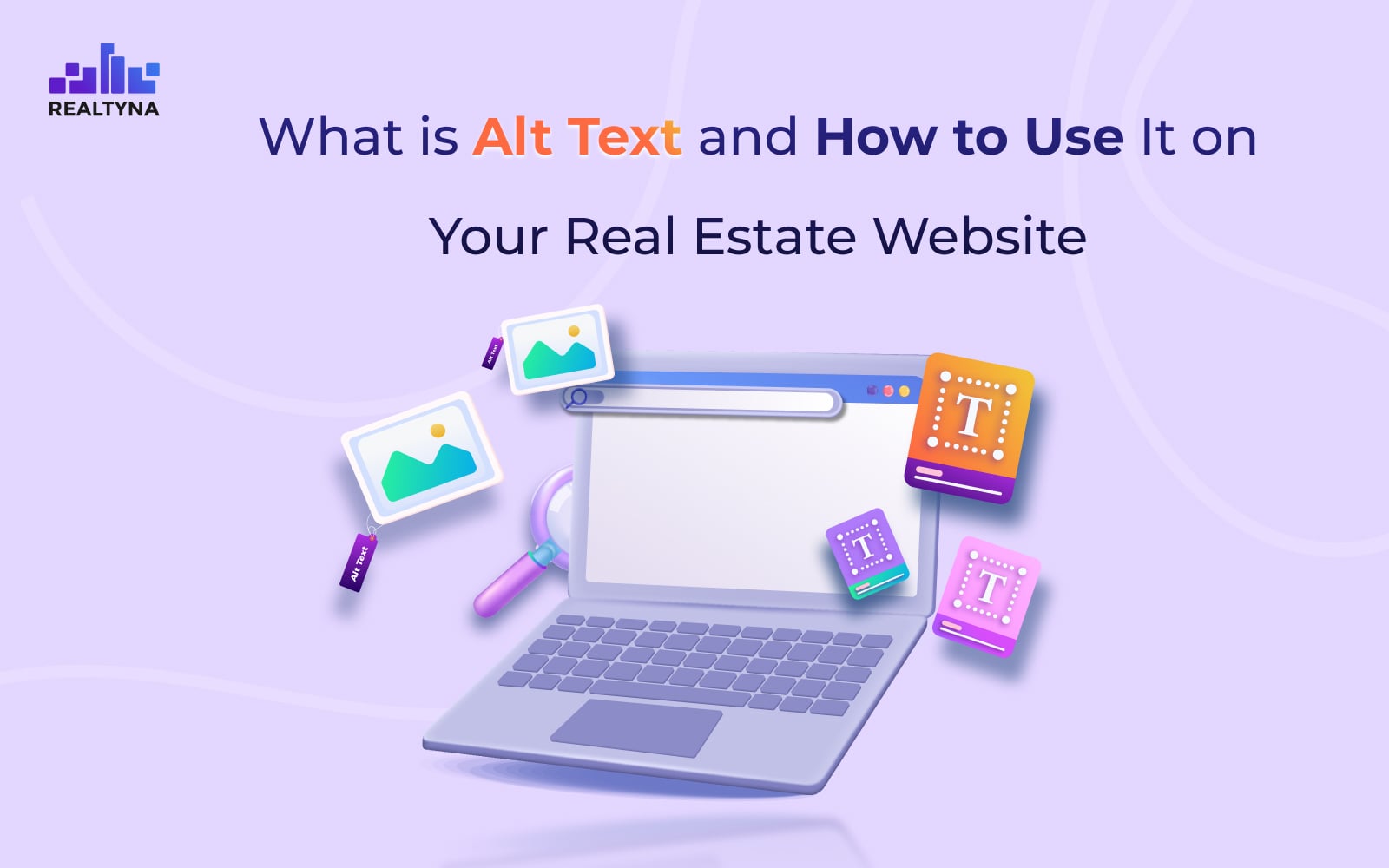 What is Alt Text and How to Use It on Your Real Estate Website
20 May 2023

Posted at 10:00h
0 Comments
If you run a real estate website, you know how important it is to showcase properties with high-quality images. However, it's not just about the visuals themselves — it's also about making sure your website is accessible to all users. That's where alt text comes in.
Alt text, short for alternative text, is descriptive text that can be added to an image's HTML tag.
Including descriptive alt text can help make your website accessible to a wider audience, improving the overall user experience and increasing SEO value for your real estate website.
Image Title vs Alt Text in WordPress
Alt Text and Image Title are two different attributes that can be used to provide additional information about an image in WordPress.
Image Title is an optional attribute that can be used to provide a tooltip or additional information when the user hovers over the image.
On the other hand, Alt Text is a required attribute for all images in WordPress. It describes the content of the image and is displayed in place of the image if it fails to load. It is also used by search engines to understand the image's content.
Here are some tips for using alt text effectively on your real estate website:
Be Descriptive
When writing alt text, use clear and concise language to describe what's happening in the image. For example, instead of simply saying " living room," you might say " Spacious living room with hardwood floors, large windows and a cozy fireplace"

NOTE: While it's important to be descriptive, you also want to keep your alt text relatively short.
Use Alt Text for All Images
Make sure to include alt text for all images on your real estate website, including property photos, logos, and graphics.
NOTE: You don't need to provide alt text for decorative images, such as background images or dividers.
Consider Context
When writing alt text, think about the context in which the image appears. For example, if you're including a photo of a property's backyard, you might include information about any notable features, such as a pool or garden.
How To Add ALT Text in WPL
To add ALT text to a new image in WPL, you can follow these steps:
1. Log in to your WordPress dashboard and navigate to WPL > Add Listing > Image Gallery
2. Click "Select Files" to upload the property image
3. Add appropriate alt text in the "Image Description" field
Recommended Reading:
Content Marketing Made Simple for Real Estate Agents
Search Engine Optimization and Real Estate