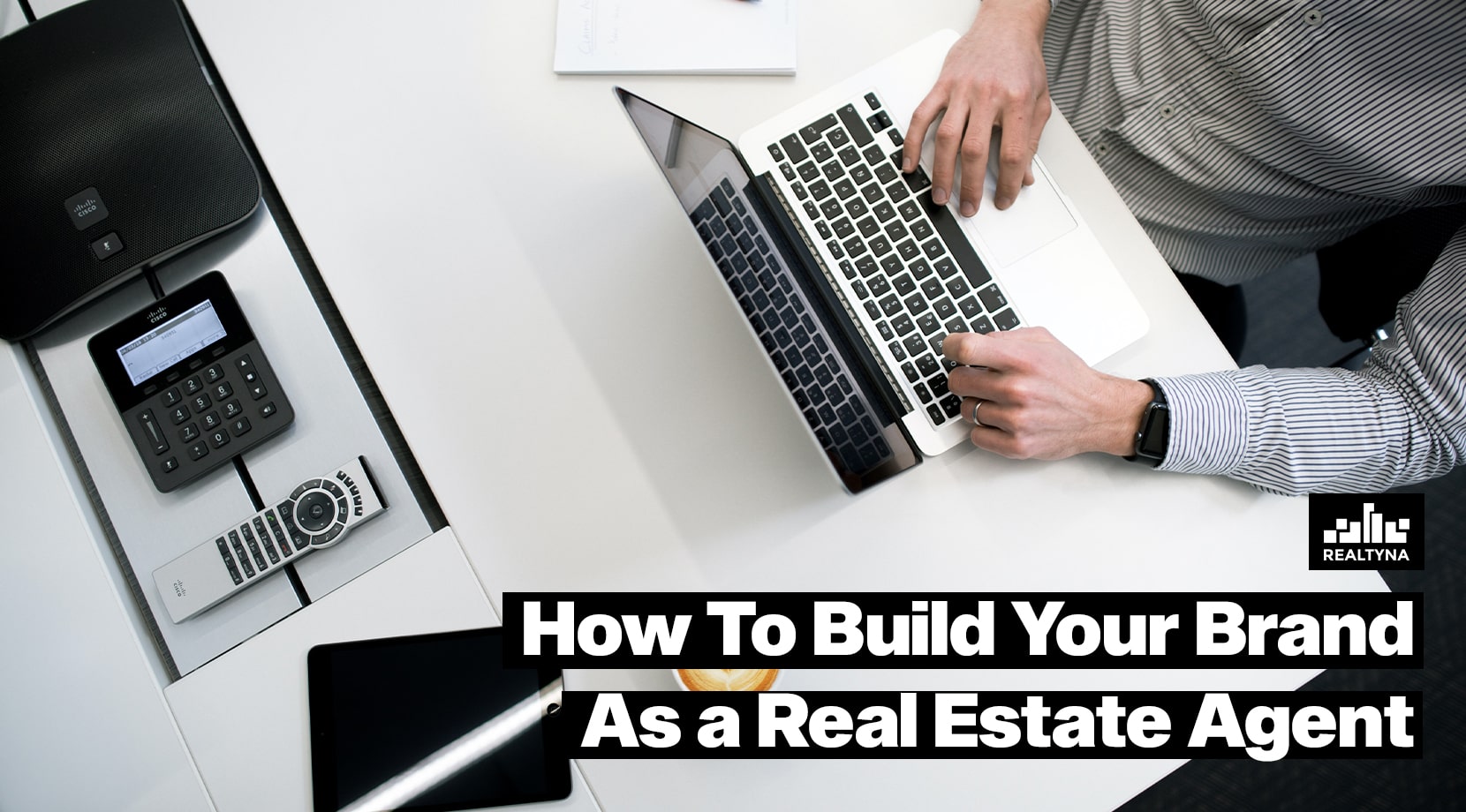 How To Build Your Brand As a Real Estate Agent
16 May 2021

Posted at 11:00h
0 Comments
Today's real estate market is fiercer than ever. The internet, smartphones, and social media platforms like Instagram, Facebook, and Twitter, as well as trends such as digital currency and augmented reality have made the real estate market accessible to many. Thus, to stand out from the competition, you must do more to close deals, attract new clients, and to build your brand as a real estate agent.
Business relationships are based on several factors, including presentation, experience, demeanor, and passion. When customers are looking for a real estate agent, they gravitate to your brand, which blends your values with your business practices.
To successfully draw new customers, close more deals, and continue to expand your business, here's a beginner's guide to personal branding in real estate.
7 Steps to Build Your Brand as a Real Estate Agent
Identify Your Audience
Prior to determining who you are and what makes you unique, you should establish your target group. The first step is to identify who your ideal consumers are, what they do, why they buy, where they stay, and how you can engage with them. As a matter of fact, doing in-depth research on your prospects will help you create a stronger personal identity, and help your company boost sales.
Focus on Your Real Estate Goals
Take it back to the basics if you're having trouble clarifying your message. Why do you like real estate so much? Is it that amazing architecture? People? Try to recall why you choose this profession in the first place. It won't be easy to build and sustain a solid and effective personal brand to promote your real estate business, but focusing on your goals is a step in the right direction.
Develop a Graphic Representation of Your Real Estate Brand
If you've identified the terms that best define you, the next step in building a real estate brand identity is to come up with a symbol or logo to represent it. By creating an attractive brand image for your business and adding pictures, a real estate website with amazing themes, and other marketing items would represent your brand effectively, attracting more leads, prospects, and eventually more sales.
Establish your priorities and ensure that your goal appeals to your target audience. Look for a website developer, graphic designer, or an art student to help bring your visions to life. Visualizing a brand needs much consideration and creativity.
Social Media for Real Estate Branding
Social media is one of the most effective networking tools in today's real estate world. And it is only natural that it falls amongst the ways to brand yourself to attract more real estate business. Make use of social media and social media tools to easily communicate with prospective business partners and future customers. But don't limit yourself to just business. Make sure customers recognize and trust you and your brand even before they consider real estate. And what happens if they do? You'll quickly come to mind as an acquaintance or family member (or perhaps themselves) wants to acquire property.
Create a Blog and Start Sharing Useful Content
Another essential real estate branding tip is putting out resourceful content through blogging. Doing all you can to place yourself as a helpful resource to your target audience is one of the most effective real estate branding ideas. Launching a blog on your website and allocating some of your marketing budget to content marketing is one of the simplest ways to begin expressing value with your real and ideal consumers. Adding new material to your blog once a week or as often as possible will make you stand out from the crowd, establish credibility with your readers, and get your name in front of more people.
Find Offline Exposure
In the real estate industry, a key tool to getting recognition is learning how to brand yourself as a real estate agent through several engines. In the end, personal branding is about exposure. You must not only work online to create a strong personal brand, but also engage with members of your audience in the real world. You must participate in events such as local fairs and community events in order to build a perfect real estate brand.
Invest in Technologically Advanced Tools To Promote Your Personal Real Estate Brand
If there is one thing all real estate professionals can agree on, it's how technological innovations have helped ease their work with regards to branding, networking, lead generation, and much more. Investing in the right tools to promote your personal real estate brands is one of the best and perfect real estate branding ideas. There are a variety of tools you can use on your real estate website to increase efficiency and performance.
In a Nutshell
Whether or not you take the time to build your brand as a real estate agent, your professional persona will leave an impression. Create your own message and take control of the narrative. If you are passionate about your job and your real estate brand, having an agreeable impression on your prospects and clients should come naturally to you. The ability to channel the creativity will result in fresh and interesting business prospects.
What other perfect real estate branding ideas have you been using? Let us know what you think in the comments section below!