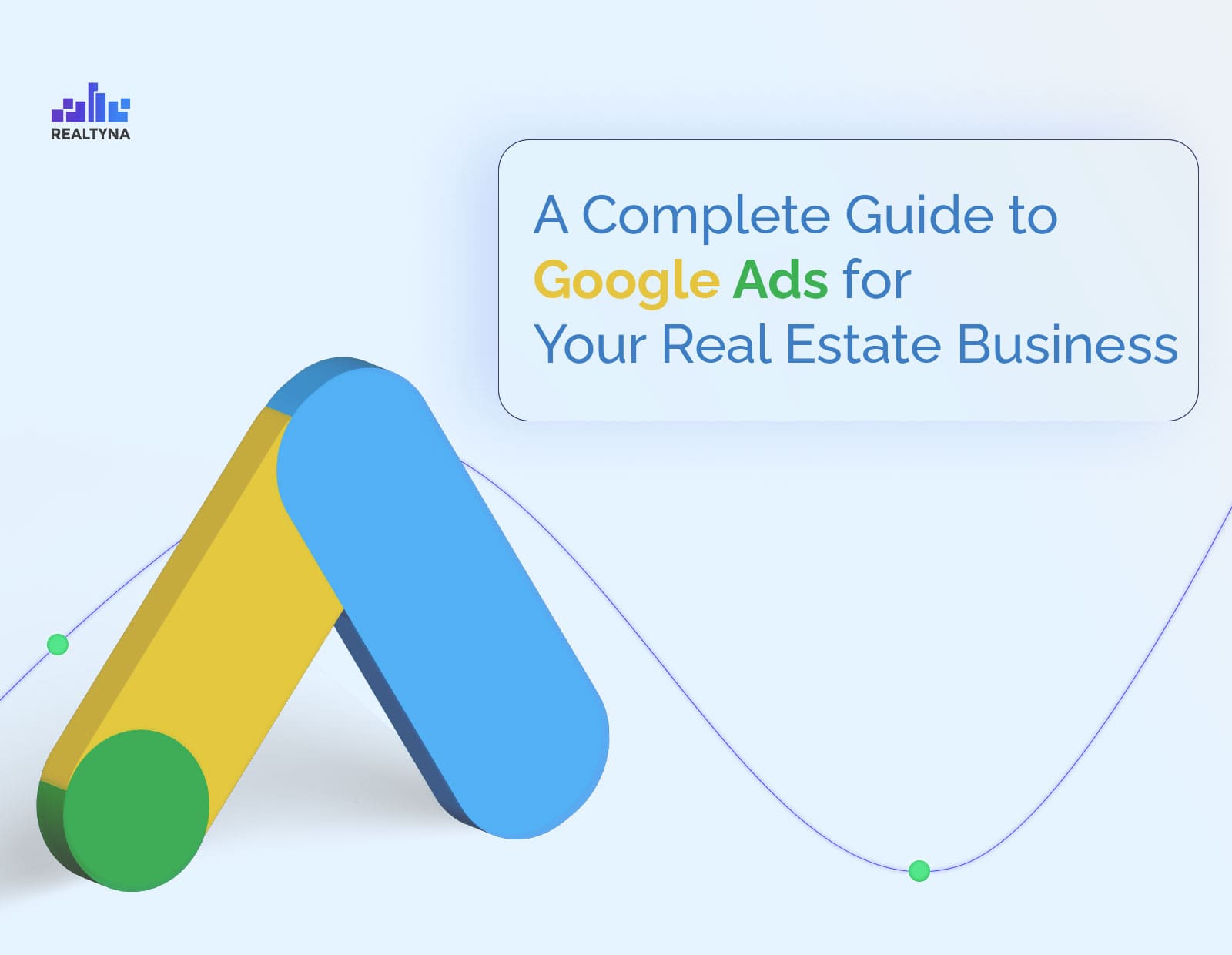 A Complete Guide to Google Ads for Your Real Estate Business
27 Oct 2022

Posted at 11:00h
0 Comments
Are you looking for potential leads? When used correctly, Google Ads may be an exceptionally efficient marketing tool for real estate businesses. By targeting buyers and sellers, agents can save time and money to reach more clients.
Using Google Ads to promote your real estate business is a straightforward approach to boosting your return on investment while gaining success in the industry. With more than 5.5 billion daily searches, Google Ads gives your company access to the most significant potential market.
What Is Google Ads for Real Estate Agents, and How Does it Work?
Google Ads is a common method of pay-per-click (PPC) advertising. It provides real estate agents with an outstanding opportunity to showcase their listings to people who may be interested in purchasing a property and in enticing homeowners who already own a home to hire them for their services.
Google PPC ads Ads system work on a bidding basis. In order to reach their target audience, users select and bid on specific keywords. Then, Google will determine which ads to display to users based on the total amount bid and the quality of the ad. The effectiveness of your advertisement depends on three factors:
Expected Click-through Rate (CTR)

Ad Relevance

Landing page experience
Ultimate Guides to Google Ads for Your Real Estate Business
Here's a guide on how Google Ads work for real estate businesses:
Keywords
Using keywords that are related to real estate will help Google display your ads every time someone uses the search engine to search for homes using your keywords. Also, you will attract quality leads who can potentially purchase any of your listings if you use the right keywords alongside specific zip codes.
Search Network
Turn off your search and display your ads. This will make your ads accessible to users on your main feed when they search for your ads using the exact words. As a result, agents will have maximum control over their ads, increase their audience, and understand them.
Headline
Use keywords in your target headline, and ensure that your headline clearly defines your goals and what potential clients will get from you. Then, when the click-throughs are high, the chances of conversion will be higher. And your ad would have been successful if you converted a lead.
Leads
Realtors should optimize their campaigns for lead generation. This will let Google know your ad goals and help widen your audience by pulling traffic to your ad, eventually pulling potential buyers to your website or landing pages, increasing your chances of closing more deals.
Setting Your Budget
Setting a budget for your ad is vital. Real estate agents should ensure that their budget is enough to cover click-through fees which will place them on a better possibility of achieving their ad goals. Note that the lower the budget, the lesser the leads and the less expensive the leads cost, and vice versa.
Conclusion
Successful marketing campaigns result from the devotion of significant time and effort. Achieving success in lead generation requires taking the first step. Research your options and make informed judgments, but don't let the information overload you.
Related Searches:
Google Analytics for Real Estate Agents: Things You Need to Know
How to Run SEO Into a Major Source of Lead Generation for Real Estate Agents
Google and Real Estate Part Three: Google Ads