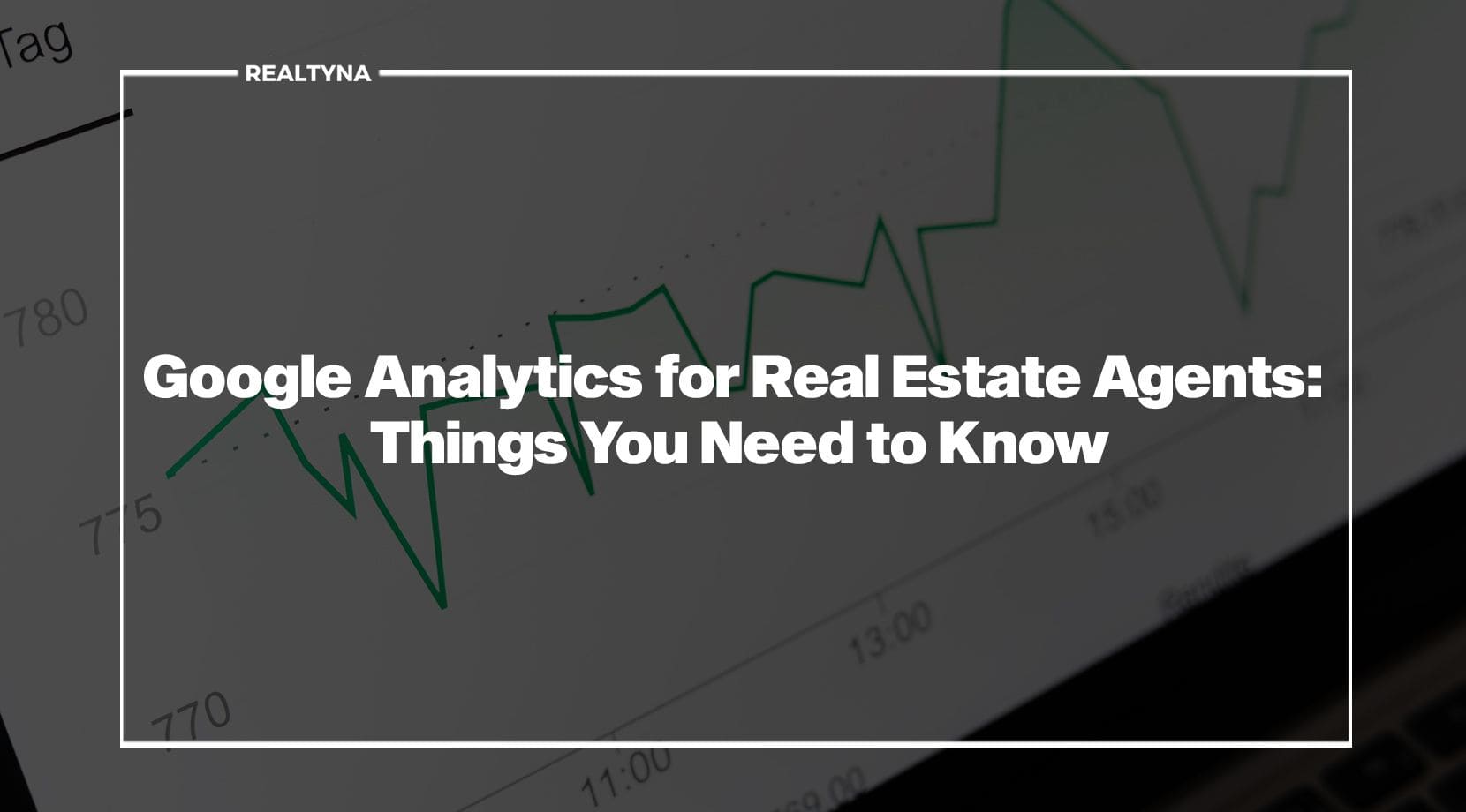 Google Analytics for Real Estate Agents: Things You Need to Know
14 Jan 2021

Posted at 11:00h
0 Comments
In Google Analytics for WordPress and Google and Real Estate, we discussed how you can set up a Google Analytics account for your IDX website. We continue our series on the most useful tools for real estate agents in this blog by going over the most important Google Analytics statistics you need to pay attention to.
Let's dive in.
Audience
Audience helps you understand who your audience is. The key takeaways from audience sections are:
Users

– Users is how many people visited your website.

PageViews

-This section represents how many pages your visitors viewed.

Page Sessions

– This number indicates how many pages were viewed by individual users on average.

Average Session Duration

– Average Session Duration shows how long your real estate clients stayed on each page.

Bounce Rate

– Bounce rate indicates the number of people that came to your real estate website and practically did nothing; they visited one page and then quickly left the website. According to Google: Bounce rate is single-page sessions divided by all sessions or the percentage of all sessions on your site in which users viewed only a single page and triggered only a single request to the Analytics server.

Demographics

– In this section you can see who your target audience is. more specifically, the countries they are coming from, operating systems they are using, as well as how many of them are using mobile devices.
Other than that you can also set up a date and see statistics from different periods of time.
Acquisition
With Acquisition you'll be able to find out how users are getting to your website and what the source is that is attracting them be it organic or paid search, referrals, or advertisement.
In a nutshell, this section indicates where your traffic is coming from.
In Acquisition Overview you will notice different types of channels:
Organic

– This type of traffic is something every marketer wants to be successful with. If you have high organic traffic, it means that you use great keywords, your SEO is also good and your website ranks high on Google.

Social

– Social Traffic, as the name suggests, comes from the social media channels.

Direct

-Direct Traffic indicates users who typed your website url in the search bar or had it bookmarked.

Referral-

Referral Traffic indicates websites who recommend your real estate website.

Other

-Other Traffic is an umbrella term for all traffic sources that Google can't indicate and place.
Behaviour
Behavior identifies what users are doing on your website while visiting it. In the overview section, you will see the amount of traffic your IDX website receives.
The Behaviour section of Google analytics also provides you with other important metrics and stats like:
Pageviews

– Pageviews indicates the number of pages viewed. Pageviews also includes repeated view of the same pages.

Unique Pageviews

– Unique Pageviews indicates the number of people that viewed one specific page. Repeated viewership is not counted here.
Av. Time on Page-

This is the amount of time your visitors are viewing a specific page.
Bounce Rate

– We already talked about bounce rate in this article. We want to add that a high bounce rate isn't always a bad thing. You should consider bounce rate based on the type of website you have. For example, if you have just one landing page, let's say a contact me page, the bounce rate will be high. There just aren't other pages to check, so you shouldn't worry about it. But if your business depends on people going farther than the homepage, you should definitely take a look at high bounce rate causes.
%Exit-

Exit indicates the number of people who exit from a page or set of pages.
Another important statistic is behaviour flow. Behaviour flow indicates the path your visitors take from the first page to the last.
Site Content
All Pages-

All pages showcase the top content from your website.

Content Drilldown

– With the Content Drilldown section, you can see top folders like domain.com/blog/ and the content within these the top folders.

Landing Pages

– Landing Pages indicate the top pages where your visitors enter.
Exit Pages-

This section, on the contrary, showcases the top last pages that your visitors visit.
Site Speed
We all know how impatient we get when we notice how slowly a website loads. Loading time truly matters. In order for your real estate clients to have the best experience on your IDX website, loading time should be fast.
The Site Speed section in Google Analytics helps you to identify crucial problems on your website, such as:
Average Page Download Time

Average Page Load Time

Average Redirection Time

Average Server Response Time

Average Server Connection Time

Average Domain Lookup Time
Page Timings on the other hand showcases how the speed of the most-visited pages differs from other average pages.
Speed Suggestions- Speed Suggestions are Google suggestions that are oriented on optimizing some of the speed issues you might encounter on your real estate website.
User Timing- This specific section identifies how fast some of the elements load and how it affects your visitors' user experience.
Site Search
It's important to identify how your visitors use a search box on your website and what they are searching for.
What you should be looking for are Site Search Overview and Search Terms.
Site Search Overview showcases stats for visitors who use your real estate website's search bar.
Search Terms on the other hand highlights keywords that were typed in a search bar.
In a Site Search Section you will also notice these metrics:
Pages-

The Pages section reports pages that were entered in your search box bar.
Usage-

This section is the comparison between the number of visits when someone used a search bar and when your visitors didn't.
P.S. Want to know more about Google Ads? Check out our article Google Adwords.