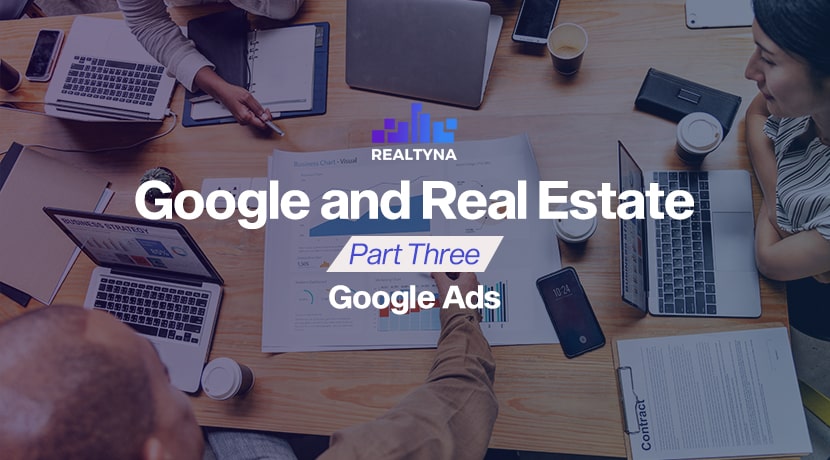 Google and Real Estate Part Three: Google Ads
28 Jul 2020

Posted at 11:00h
0 Comments
In our new blog series, Google and Real Estate, I will shed some light on different aspects of doing business with Google and their implications for real estate professionals.
In the third part of Google and Real Estate, I will focus on Google ads and how we can optimize our efforts and improve marketing.
Google manages paid services and revenues through its Adsense and Adwords platform. Adsense is for collecting funds through advertising for Google. If you want to run an ad yourself on Google, you need to work with Adwords.
What Is Google Adwords?
Adwords is the platform through which you can create your ad campaigns and promote your business with Google Advertising.
Google advertising works on a different basis than other outlets like Facebook and Instagram. Ads are basically divided into two categories:
These ads are the commonly promoted results by Google at the top or bottom of the search results page. The following image shows an example: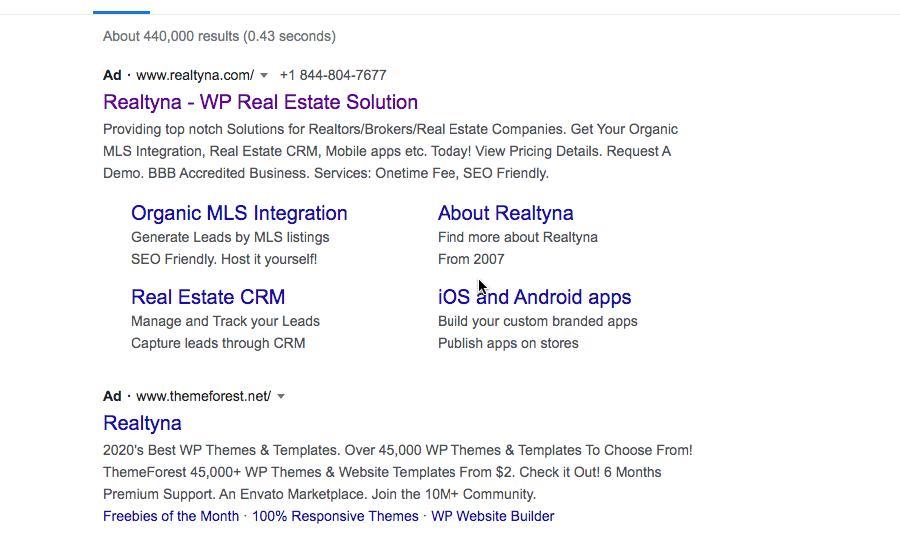 This type of ads cover banners and boxes that can be placed on a wide range of websites that allow Google to advertise on their sites for revenue. Here is an example: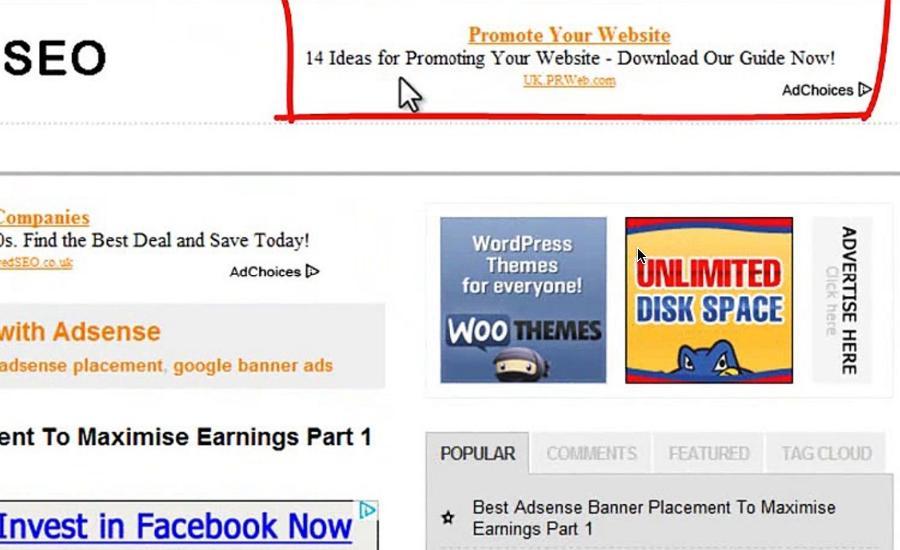 How to Run Google Ads for Your Real Estate Business?
Log in Google Adwords. To run an ad on Google Adwords, you should follow these steps:
Set your goal. You have the following options:
Call

Visits

Call to Action
Define the placement of your Ad. Your options are:
Specific region(s)

Entire or part of regions

A proximity of your business or office location
Develop copy. This is where you can show your magic by providing an excellent and compelling ad copy (the text).
Decide how much to spend. At this stage, you define the budget.
Finally, your ad goes live.
Before Setting Up a Google Ad, Take the Following Into Serious Consideration:
Avoid linking your ads to your homepage.

Build a specified

landing page

for your ad.

Include a compelling and valid call-to-action.

Work diligently on your ad copy.

Try a low budget ad for the first time and check out the results gradually.

Generally, for real estate businesses, the display network ads (as we discussed above) are more efficient.
For detailed instructions, please visit How to Use Google Adwords for Your Real Estate Brand.
Top Takeaways From Our Google And Real Estate Series?
Google is probably one of the most important business tools in the world of real estate nowadays. Reports suggest that promotional campaigns run on Google prove to be more productive and efficient than those of other platforms.
Here are few takeaways from our Google and Real Estate Websites series:
There are many tools to monitor and manage the ranking of our websites (Part1 and Part 2).

Google Ads are easy to run and monitor (PArt 3).

SEO plays a significant role in marketing online for real estate agents (part 2).

Targeting local keywords proves to be more beneficial for real estate websites.

Organic IDX/MLS integrations will bring more leads for real estate websites;

We should all start using these Google Tools to benefit from a wide range of features and services..
You can read part one and two of our Google and Real Estate Websites here they are:
Google and Real Estate Part One: Search Console and Analytics
Google and Real Estate Part Two: Search Engine Optimization
How Can Realtyna Help With Google
Realtyna is veteran IDX provider, and our WPL plugin has been used for hundreds of real estate websites across North America and worldwide.
Realtyna offers the following services that are designed to be Google friendly (all of them are designed with SEO in mind):
Organic MLS integration

WPL plugin

SEO Services

Landing page features in WPL
And a wide range of Add-ons that help a smooth online development of an IDX website.
Contact us now to learn more about how we can help you build an IDX website with solid SEO features.