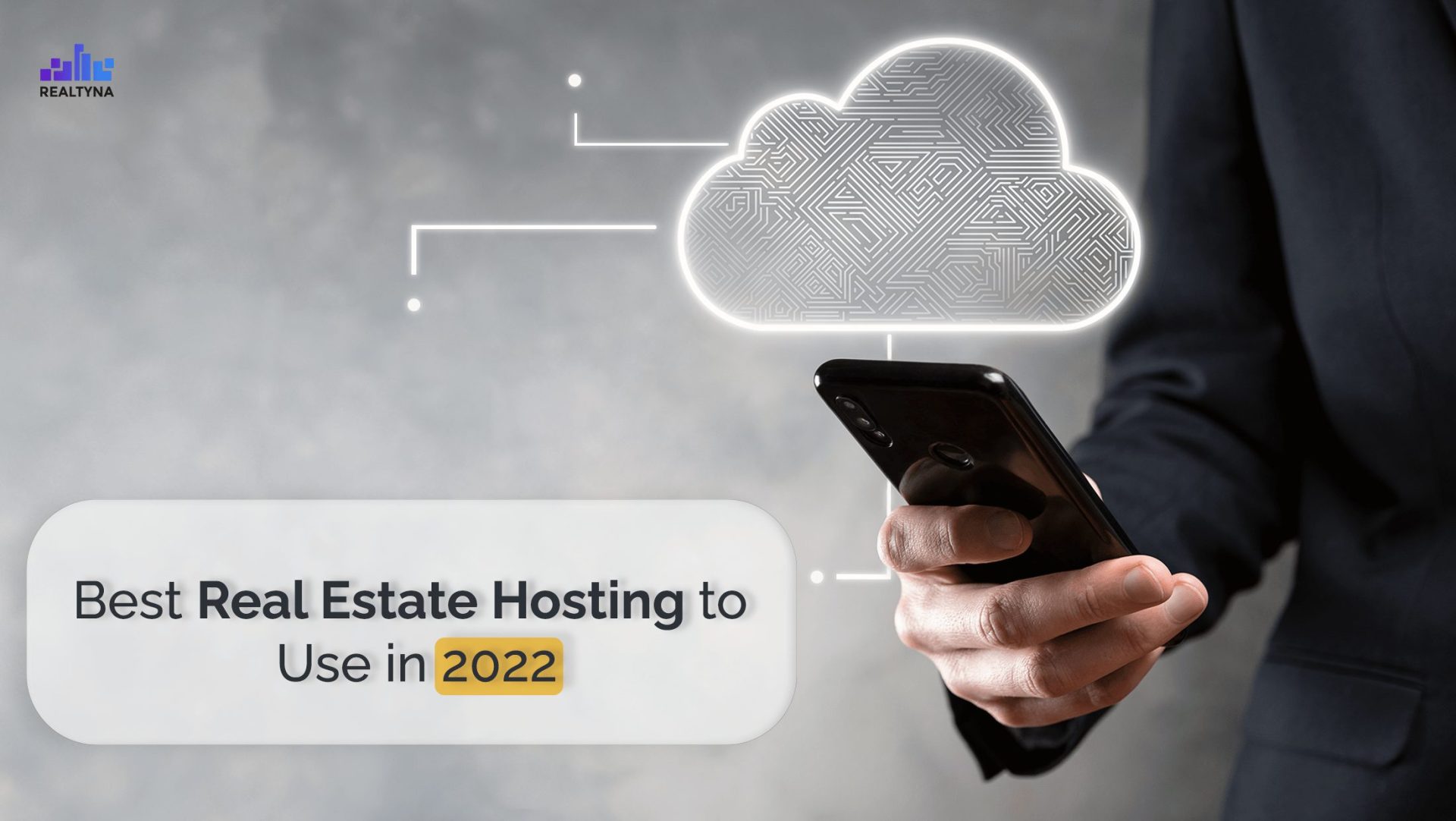 Best Real Estate Hosting to Use in 2022
01 Apr 2022

Posted at 11:00h
0 Comments
The real estate industry has moved from the traditional method where homebuyers and sellers drive through neighborhoods searching for "for sale" signs and Realtor brochures, to directly going online. Now, prospective clients can directly access this information on real estate websites. These days, online property listings and virtual tours are the new norms in the real estate market. Yet, all real estate professionals need a high-functioning real estate hosting provider to achieve an excellent and effective outcome with a great user experience.
Whether you're just setting up your real estate website for the first time or are looking for a provider to migrate your existing website, in this article, we will discuss the best real estate hosting for real estate agents in 2022.
What to Consider When Choosing a Web Host
When choosing a hosting provider for your WordPress real estate website, there are several things to consider. These include tech support, downtime, server bandwidth, and the server's technical specifications.
Downtime
Nobody wants a website that is always down or packed with error codes most of the time. As your virtual office, you expect your real estate website to always be functional and accessible to visitors without any issues. It might be impossible to achieve 100 percent uptime on your website, but you want a hosting provider that offers the best possible results.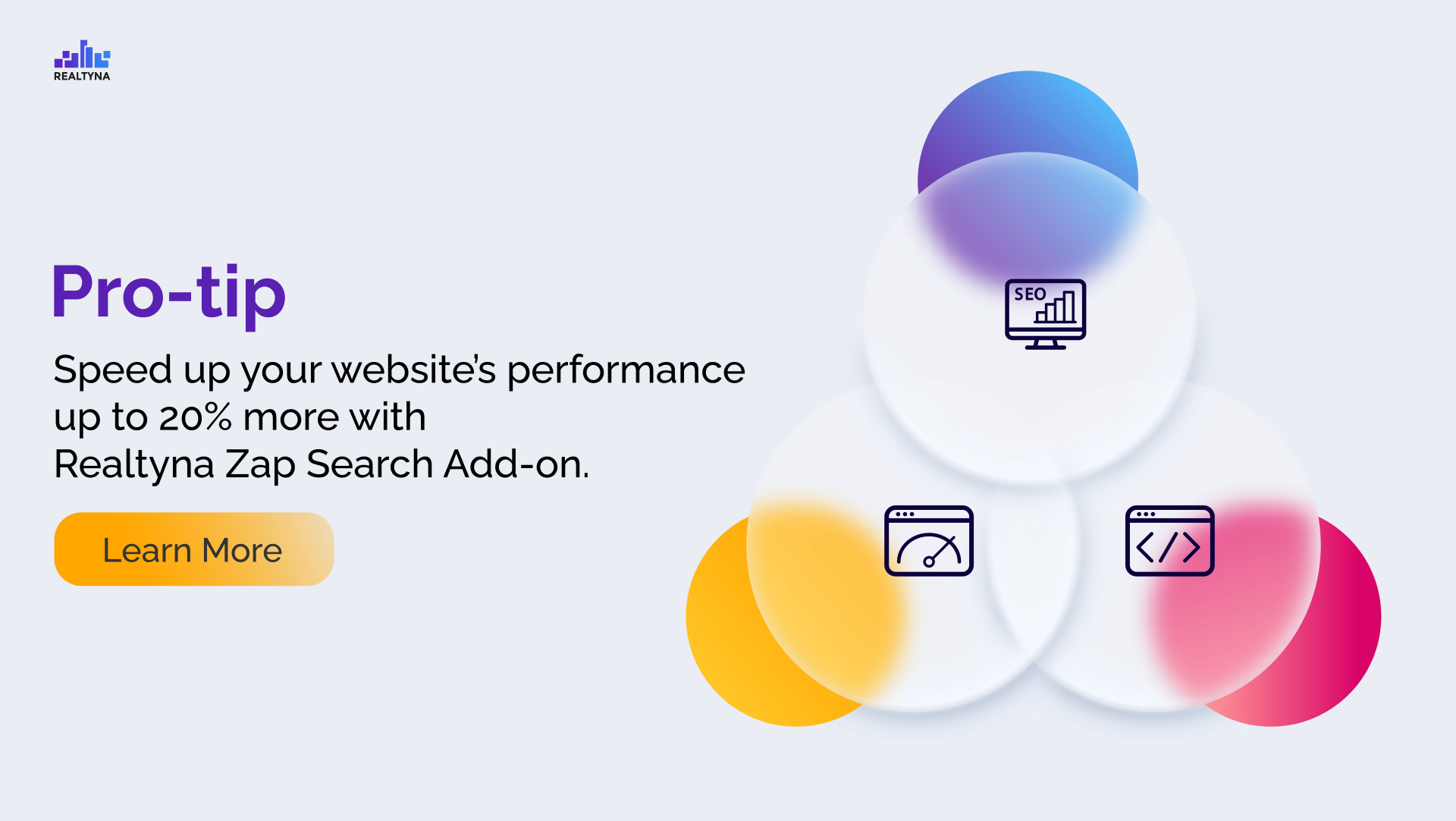 Tech Support
Technical support is critical when it comes to choosing a web host. You want to be sure that you have 24/7 support for your website in case of anything. Choose a hosting provider with direct communication means and always respond to inquiries on time. Always double-check that you will get support even for minor issues—it is worth noting that minor problems become more extensive with time. And a good web host should be able to provide your website with this support, no matter how little the problem is.
Server Bandwidth
This is another feature to look at when choosing a web host. In addition, a web host should have the capacity to sustain your website's data to deliver your web information to its visitors efficiently. So, ensure that your real estate hosting provider has got you covered.
Best Web Hosting For Realtors
Real Estate Hosting
Realtyna's Real Estate Hosting provides websites with IDX Optimization, super-fast load times and high performance, and easily managed and secure backups.
What makes this hosting service the best for real estate WordPress websites is that it is specifically designed with the needs of real estate professionals in mind. Also, Realtor websites can load up to a hundred gigabytes and more with constant updates with its cloud computing system.
In addition, the content delivery system for this real estate hosting improves load times with its CND spreading your content across server nodes worldwide.
Besides these, another interesting fact about the hosting service is that the hosting packages are designed according to each Realtor's number of listings, making the decision easy and transparent. And the team of developers at Realtyna is always on standby to assist Realtors with all IT assistance necessary to keep your website up and running from patching, security, updating, backups, and general maintenance.
WordPress
A majority of websites are built on WordPress. You build your website using a wide array of free WordPress themes to make your website stand out. Besides that, you can also host your website using WordPress hosting. It provides a fast, simple, and secure service. Users don't have to worry about low bandwidth, data loss, upgrades, or updates. In addition, it is effortless to install plugins that boost the performance of your website.
Load times with WordPress hosting is faster, and website lag times are low, keeping users' engagement on your website active. WordPress offers unlimited capacity and support for businesses. They also provide top-notch enterprise security and up to 200 gigabytes of storage.
Wix
With many amazing website tools at your disposal, Wix offers another great option for real estate professionals to host their websites. With Wix, users get tons of template, marketing tools from social media integration, email campaign systems, and SEO tools. You also get all the support you need to get your website up and running. The downside of using Wix for your real estate web hosting is that it does not support MLS or real estate listing services such as IDX. However, you can use it seamlessly without coding skills.
Bottom Line
Whether you want to showcase your listings or just set up a storefront where your clients and prospects can easily access your products and services, deciding on the right real estate hosting provider for your business is vital. As a real estate professional, the additional things you should consider when choosing the best real estate hosting is the support of listing services such as IDX and MLS especially knowing how important they are for the growth of your business. The hosting services discussed above are just a few of the providers available in the market. Make sure to choose wisely.
For more knowledge on real estate website hosting, read the articles below:
How Your Hosting Provider Affects Your Site Speed – Real Estate Edition
How to Drive More Traffic to Your Real Estate Website Through Speed Optimization