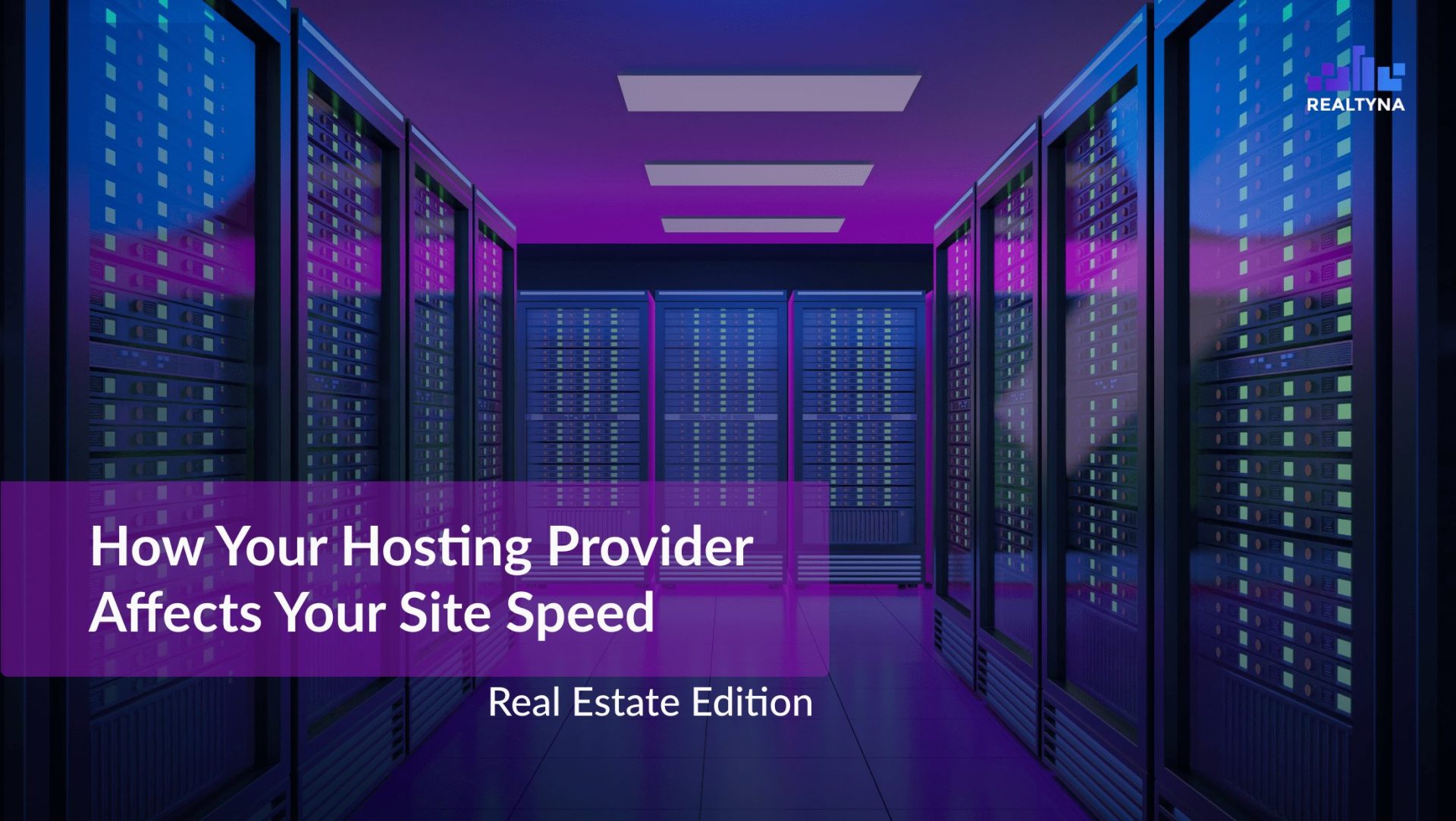 How Your Hosting Provider Affects Your Site Speed – Real Estate Edition
15 Nov 2021

Posted at 11:00h
0 Comments
Having the right hosting platform for your real estate website can drastically improve its performance and attract more website traffic. That is why in today's article, we will discuss how your hosting provider can affect your website speed. In addition, we will give you suggestions on the best website hostings for your real estate website.
Why is Hosting Important for Your Real Estate Website?
Having the right hosting is crucial for a real estate website. Why? Because it affects your site's overall performance and your page's load speed. With a professional hosting platform and a well-designed website, you can make a good first impression on your potential clients. By making a good first impression, you can ensure that your website receives more visitors, attracts more prospective clients, and keep the old ones coming back.
How Your Hosting Provider Might Be Affecting Your Site Speed and Performance
There are various ways that your hosting provider might be affecting your site speed and performance. One thing to look for is your site's bandwidth. Your bandwidth affects how much data your website hosting can transfer from page to page. While researching hostings, make sure to check to see how much bandwidth is available. If you lack bandwidth, restrictions on how much data can be accessed or transferred from your site will be applied.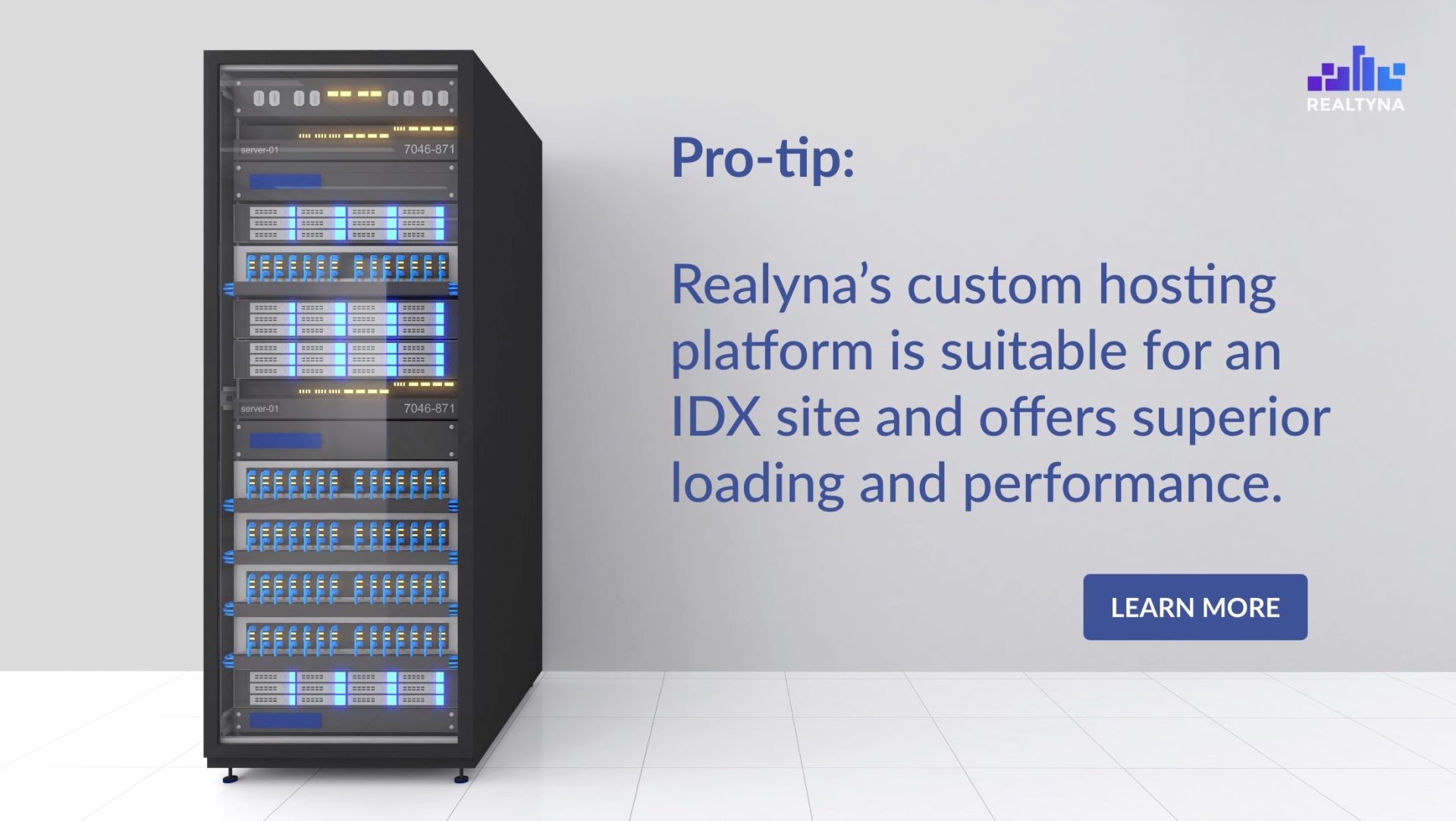 How to Tell If Your Hosting Needs to Be Upgraded
We recommend choosing a high-quality hosting platform for your real estate website to avoid having site performance issues. Below we have outlined ways in which you can tell if you need to upgrade your hosting provider:
Your Website is Lagging and Has Performance Issues
Your page speed is the best way to tell if your hosting is not the right fit for you. Does your website take too long to load? Does it crash easily? If any of the above applies to you, you might need to start thinking of upgrading your hosting server.
Clients Are Complaining About Your Website
If you often receive emails from clients complaining about your website crashing or not working properly, there is your cue. A professional website should be easy for your clients to access at all times. If you are getting complaints about your website, you might have to rethink your hosting choice.
You No Longer Gain As Much Traffic
Have you noticed a significant decrease in your website traffic? This could be a reason behind your website hosting server. Website speed affects its SEO. If your website takes too long to load, people are more likely to look for listings elsewhere.
Choosing the Best-fitted Hosting For Your Website
To avoid such issues, we recommend researching more about best fitted hosting platforms for your real estate website. WordPress, for instance, is a great choice if you plan on listing a large number of properties on your website. WordPress is one of the most powerful hosting platforms and one of the best choices for real estate agents. If you are searching for more hosting platforms, we recommend you to read our blog on 6 Best Website Hostings For Real Estate Agents for a list of best hosting platforms for a real estate website. If you need assistance in choosing a hosting package, read our blog on How to Choose The Right Hosting Package For Your IDX Real Estate Website.
Thanks for reading! Want more articles on real estate? Make sure to read more of our blog posts.
5 New Ways to Make Your Property Listings Stand Out
Everything You Need to Know About Real Estate Pre-licensing Courses