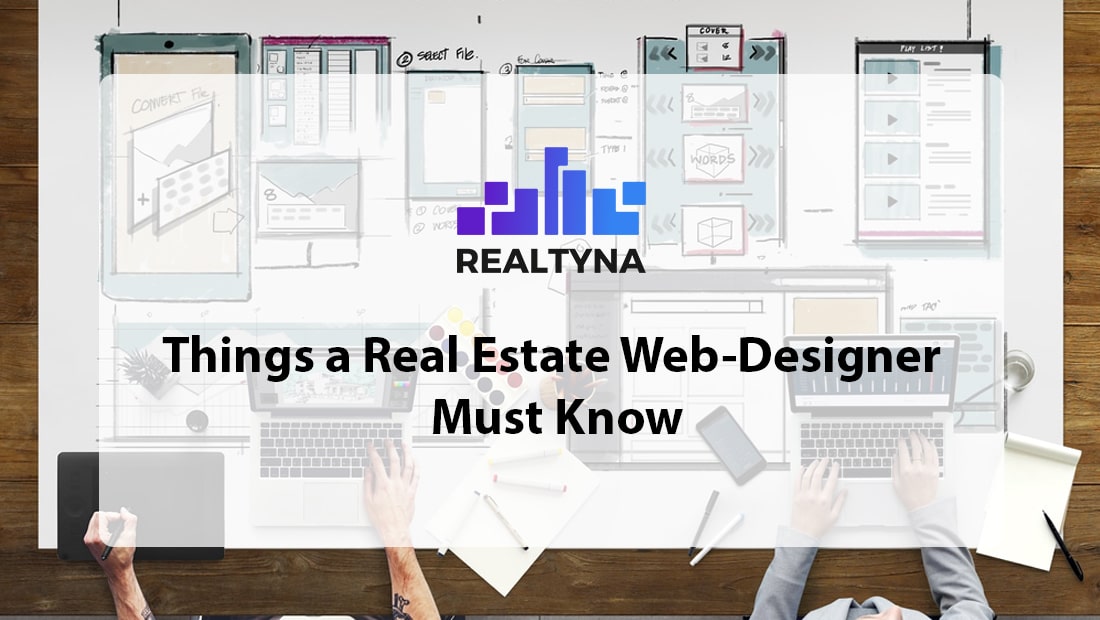 Things a Real Estate Web-Designer Must Know
06 Dec 2019
Posted at 10:00h
0 Comments
The dictionary of Cambridge says that a designer is someone who imagines how something could be made and draws plans for it. Before the 1990s, before the World Wide Web appeared in the international arena, the only designers people knew were fashion, interior, animation and etc. But the new era brought about the need for creating such profession as a web-designer. Nowadays, our lives rotate around the virtual life and when we use the word "virtual," maybe a quotation mark got used because it indeed has become the reality of its own kind, which mimics real-world experiences and sometimes triggers the creation of a new one.
Taking a little bit of a philosophical standpoint, to design means to have a vision. It means giving birth to ideas and values. One famous person used to say that it is "thinking made visible". When we think, we shape the way things have to be or have to go. Accordingly, we do have some expectations and in reality, what we try is to implement theory in practice. Creators are storytellers, if they directly do it or not. Want it or not, people tend to put part of themselves in what they do and the result always speaks for something.
The role of a "web-designer" has become necessary with the advent of the internet and through more than a decade, it has been gaining popularity more and more. Why? The ever-increasing usage of the web for different purposes – communication, shopping, advertising, social life, information, education, selling, buying, problem solving, playing games, working life… The internet has become the place that allowed more people to express themselves more openly and with relation to job prospects, it indeed is growing fast!
What Does a Web-Designer Do?
Let's make things clear by defining the responsibilities of a web-designer. First of all, it is web development, which translates into designing web pages (visual side and style), focus on the user, checking functionality, usability and accessibility of the web-site, overall feel of the page and ultimately helping to grow the business. A web-designer in the realm of real estate creates the look, layout and different features of a website. It has to be pretty obvious that web design is a multi-disciplinary job. Do you know why? One should have a good understanding of:
graphic design

CSS, HTML and JavaScript (computer programming)

a little bit of marketing

color schemes

interface design

page architecture

Illustrating
A real estate web-designer has to convert ideas into something touchable, material.
How Do People Become Real Estate Web-Designers?
There are different ways to become a web-designer:
A university or college course

An online course

An apprenticeshi

Independently working towards this role
These options allow everyone to find their own way, which fits the best with the resources a person may have.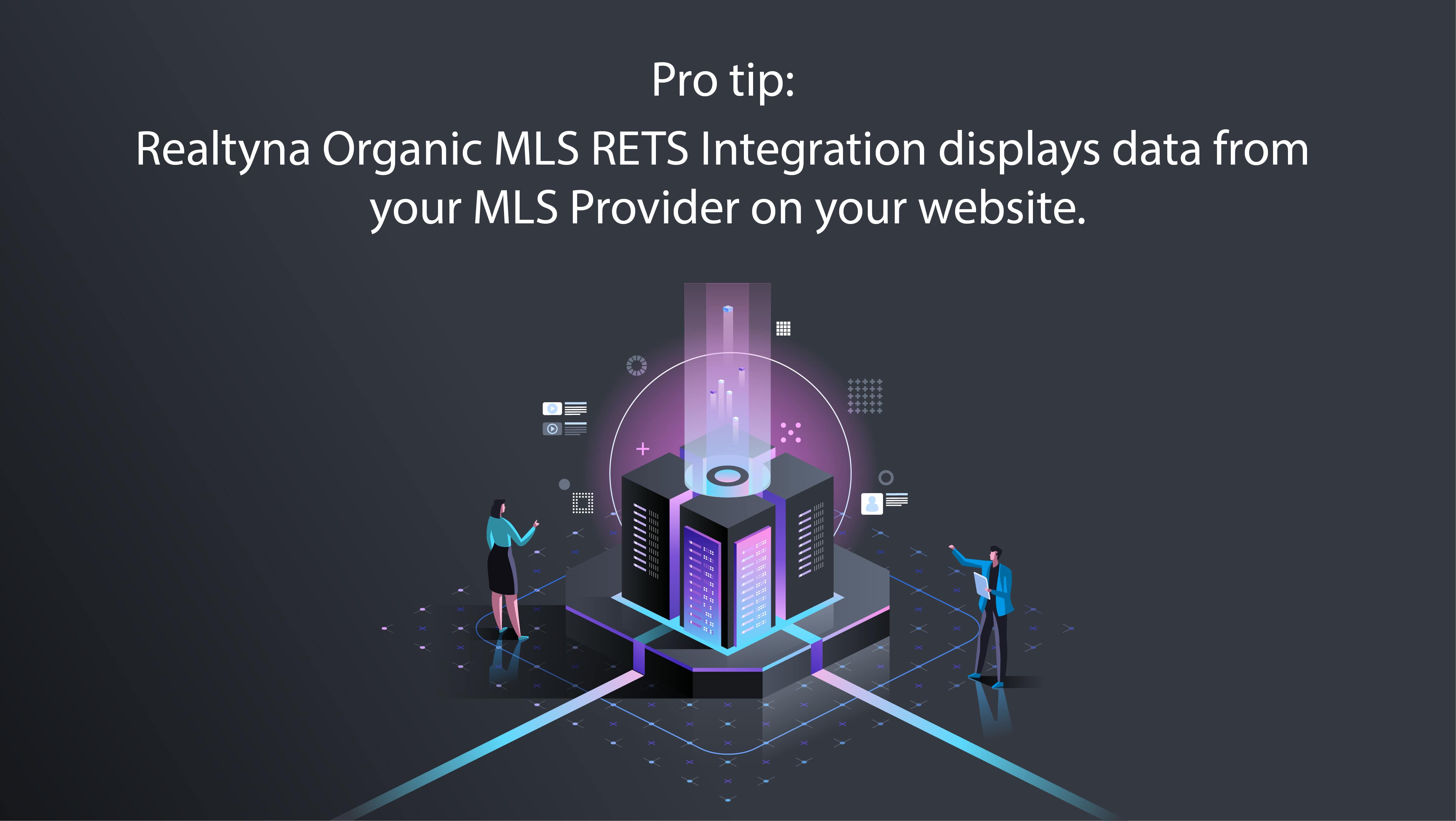 What a Real Estate Web Designer Must Know:
1.The "Price" of Volunteering and Internship
Volunteering brings experience, so does the paid work, but when you are a beginner, sometimes you have to prove your skills and abilities this way. The formulation feels like as we are talking about an internship, but this is not the case (though it, too, can be beneficial for someone who is just starting out in this industry).
Your works are sort of your fingerprints. They speak for you and people are going to base their decisions on them. If you are motivated to advance your career and most importantly – yourself, you have to go all the way. Volunteering may not bring material benefits, but you may expand your network, learn new skills and accordingly increase self-confidence. Help someone who is really in need and increase materials for your portfolio. If you believe in a project, see potential there and you would like to help out, why not? As well as, you can devote as much time to volunteering as it helps you to feel good about it.
An internship is usually materially remunerative work. It helps to learn more about the given profession. You are under the monitoring of a professional and what distinguishes it from volunteering is that the main driving force behind a person's engagement is not to help out someone, but gain one's own experience. The volunteering service is undeniably related to altruism and the desire to help someone who is really in need, while all the things you gain from work (skills, network, etc) are just a byproduct of your wish to help.
P.S Though the whole idea of volunteering is to help others, you do volunteer for yourself and your future as well. You make investments that will definitely be earned. The choice is up to you, but remember, the work you put in is never wasted.
2. Visualisation Matters, But It is not the Key.
The visual side has to be aesthetical and engageable in the way that it will grab visitors' attention. The first effect is indeed very important, sometimes so crucial that it can redirect a person to another place.
People have understood not to judge a book by its cover. After the first several seconds, visualisation makes way for content, how the site works, how easy, how understandable and how explorable it is to navigate for a user (aka well-labeled navigation system). Simplicity is appreciated. The way products are being introduced and how trustworthy information is, these things are incredibly important.
TIP: The "three-click-rule" means that visitors should get the information they came for within three clicks.
Even content on its own can actually save the site (it definitely rules). But without the first effect and eye-catching designs, a person might overlook and the content might miss its chance to prove credibility. In sum, having both is truly the best alternative!
3. What Motivates People to Visit a Website.
In order to boost the number of your visitors, to create desirable web-site and help business move forward, one should have a very good understanding of his/her clients. At some point, it goes beyond the role of a web-designer, but this is exactly what we meant when we mentioned above its multidisciplinary nature.
A web-designer must know how to incorporate the right SEO tactics. Hypothetically, someone may search for your site (you may have all the things that he/she is looking for), but may have no access to it, because a Googlebot crawling the web cannot find the site. Perhaps, you are not indexed and you don't end up on the first page. In this case, the only way people can find the web-site is through the business name or the URL.
4. What Goals They (Visitors) are Trying to Achieve.
Goals may be different, but here we will try to outline possibly the most popular ones:
They are looking for information

Company history and what it does

How it makes products

Where it sources its materials

Customer testimonials. Having an interactive system matters! Apparently, if a company works truthfully, it has nothing to hide. Transparency is important. It triggers trust. Testimonials allow companies to become familiar with the ideas of clients about the service they provide. Testimonial is feedback and the feedback is never negative as it helps you to prove and improve yourself.

They may want to contact the company

Link to its social media pages and different contact information (Facebook, Twitter, Instagram, LinkedIn, Email, etc.)

Live chat is a pretty good idea as well. It engages clients more.

They may want to transact with a company
NOTE: A website should immediately tell a visitor who it is, what it does and what it serves.
P.S Understanding what the clients' goals are is half of the solution.
5. Collaboration is Crucial.
Collaboration with different departments and different spheres guarantees that the website will answer all possible questions to be raised. Marketers can give amazing ideas to web-designers on how to do information packaging in the way that it will be authentic and appealing as well.
6. Current Trends Of Web Pages
Good looking, but simple design in order to have the best and easiest user experience. Nowadays, for instance, the Vector designs tend to be very popular. What ought to be mentioned is that the website should be mobile friendly. Not only mobile, but responsive to all devices. The creation of an app is important, because people tend to check phones more often than computers. Nowadays, there is an ever-growing usage of tablets, smartphones, phablets… Web design for the real estate industry must be effective for various screens. It must support all screen sizes, otherwise a company may lose a battle to competitors.
WordPress for building a real estate website is classy and classic at the same time. It has not gone out of style for so many years. It's flexible, easy-to-update and a powerful platform.
7. Computer Operating Systems: Hardware and Software
Just imagine, a website that takes too much time to load. A person may already get tired from just thinking about it. When life is fast, even one minute seems like a lifetime. Compressing HTML, JavaScript and CSS would enhance loading speed, so a web-designer must know about tactics or to whom to approach for it. So,in this way, he/she has to work as a manager as well.
The real estate business in America is a huge industry. Accordingly, there is a lot more to be known for real estate web-designers to adapt their vision to the needs of the market. But today, we have given you the most basic tools and ideas to start with..
P.S On that note, the Realtyna content-team recommends to become familiar with How to Improve Your Real Estate Website Design? and 8 Ways Good Real Estate Website Design Can Boost Your Business. Work hard, do your best and become the best version of yourself!